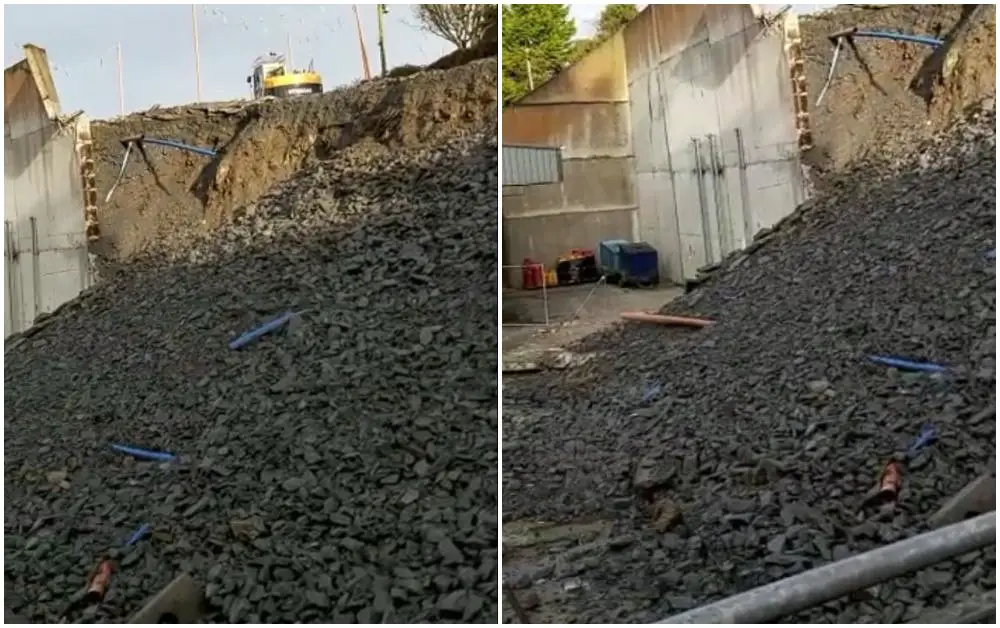 A number of tradesmen working on a large wall in Silverbridge have had a lucky escape after it collapsed this week.
Contractors were in and around the structure on the Ballynaclosha Road when it gave way.
Slieve Gullion area Sinn Féin Councillor, Oonagh Magennis, said that workmen who were working on a wall at the near Silverbridge when it collapsed, were very fortunate not to have been seriously injured.
"The Department for Infrastructure have been working at this wall on a stretch of Ballynaclosha Road," she explained.
"There have been previous concerns expressed about the condition of the wall and the fears of many were justified after news of the wall collapsing.
"At the time of the incident workmen were working on it and it is pure good fortune nobody was seriously injured.
The Sinn Féin elected representative added: "I have asked local Department for Infrastructure senior management for a report on this incident and an update on exactly what now is planned with this dangerous structure.
"I will keep local residents and businesses informed. In the meantime I would urge all motorists and pedestrians to exercise great care when using this stretch of road."
Sign Up To Our Newsletter