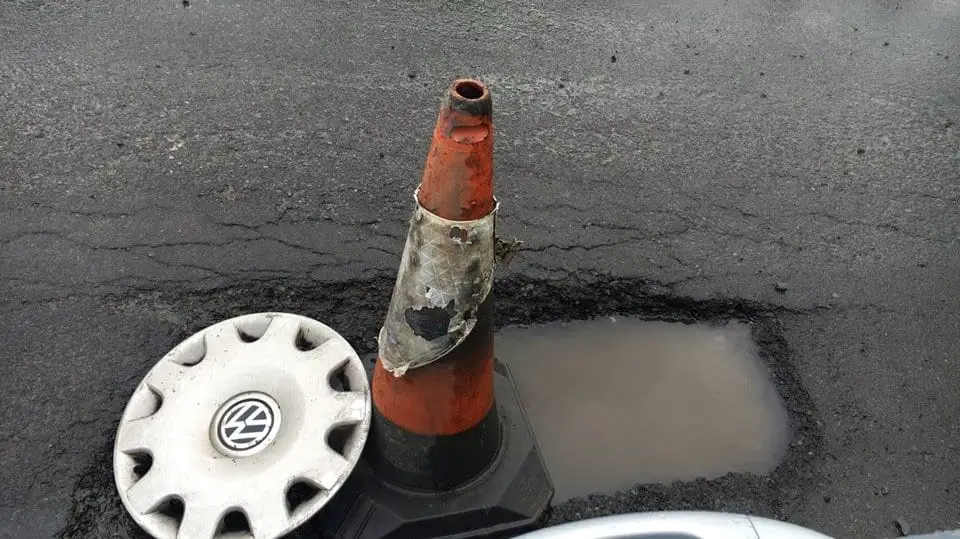 Work on a treacherous south Armagh road will begin next month, it has been confirmed.
The resurfacing of the Concession Road in Crossmaglen will begin during the first week of August.
Slieve Gullion area Sinn Féin Councillor Terry Hearty lambasted the state of the road back in March and accused the Department of Infrastructure of "shameful neglect".
He had called on immediate action before, he said, "lives were lost".
Now, it looks like he has got his wish.
Alongside his colleague Megan Fearon MLA, the pair have been to the forefront of an ongoing campaign to get the road resurfaced.
"I am pleased to confirm that this resurfacing scheme has been programmed to start during the first week of August," confirmed councillor Hearty.
"There has been a relentless lobby by myself, Megan and the community to get this Road resurfaced.
"We always believed that failure by the Department of Infrastructure (DfI) Roads Service to address the dangerous state of the Concession road could cost lives.
"We are thankful that the resurfacing programme has now be scheduled and look forward to it being completed as quickly as appropriately possible.
"In the meantime I continue to advise, motorists, pedestrians and local residents to take the utmost care when using the road."
Sign Up To Our Newsletter