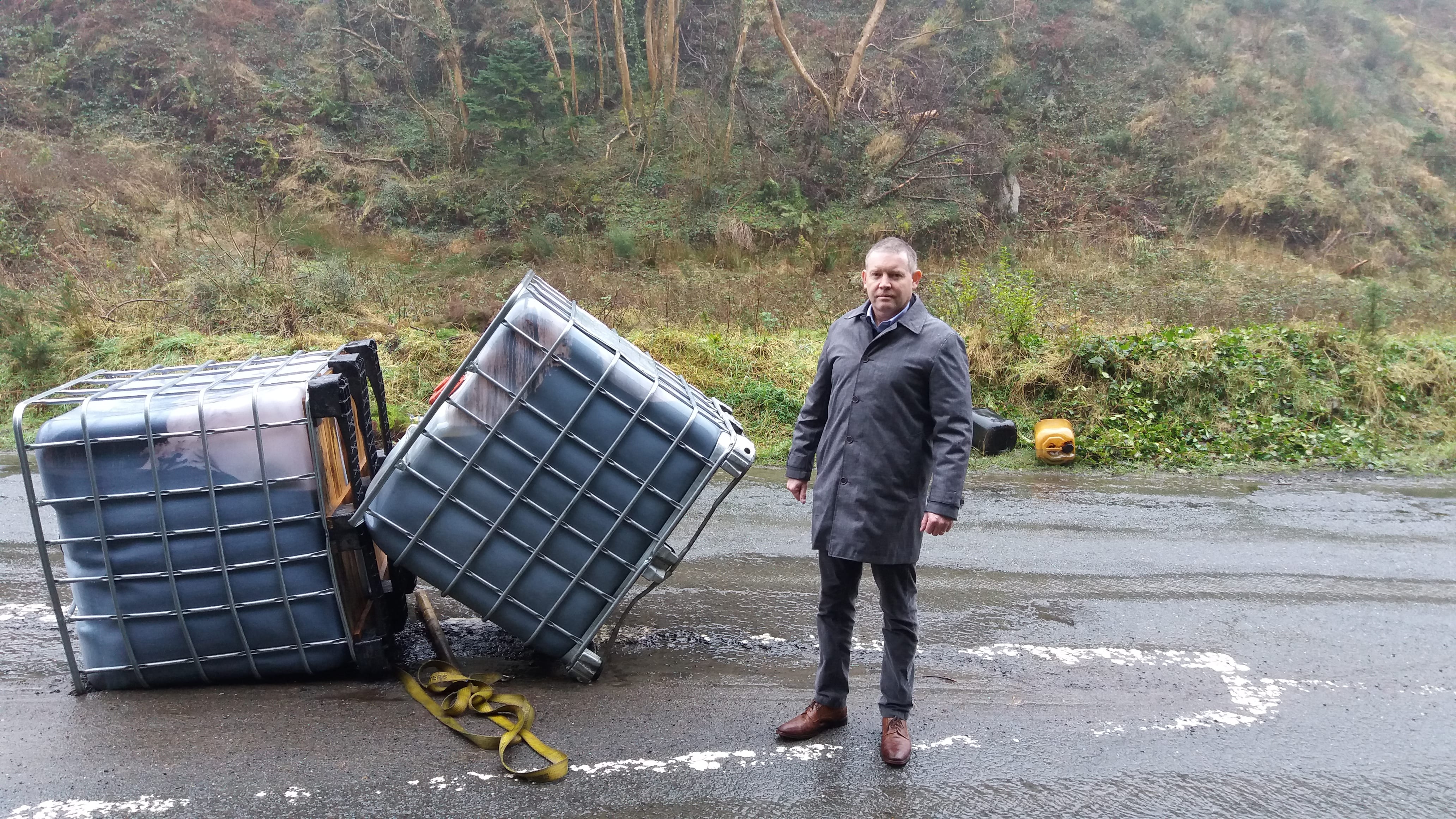 Two cubes of toxic waste have been dumped in scenic south Armagh as fuel launderers show no signs of slowing down.
They were deposited in the middle of a road in the Ring of Gullion, world-recognised as an Area of Outstanding Natural Beauty.
And local residents are disgusted by yet another incident on their doorsteps.
Local Sinn Féin Councillor Mickey Larkin said it appeared for a time this practice had come to an end but added: "Three weeks into the new year and we have the first diesel waste dumped along our roads.
"We had a period of respite which the community had hoped signalled an end to the dumping of toxic chemicals in its midst.
"There is untold damage being done to animal, plant and no doubt human health by this waste. Those involved should desist from their poisoning of south Armagh.
"Slieve Gullion is an Area Of Outstanding Natural Beauty. It didn't achieve this status by accident. Many people fought long and hard to undo not just decades but centuries of insult, slight and disparaging tales of this beautiful region to ensure that it was placed where it belongs as one of the most desirable places to visit in the world.
"We will continue to promote south Armagh and encourage visitors and locals to embrace all that the Ring of Gullion has to offer."
Councillor Larkin had reported the latest dumping incident to Newry, Mourne and Down District Council's enviromental health department "with a view to having it cleared as soon as is practical".
Sign Up To Our Newsletter