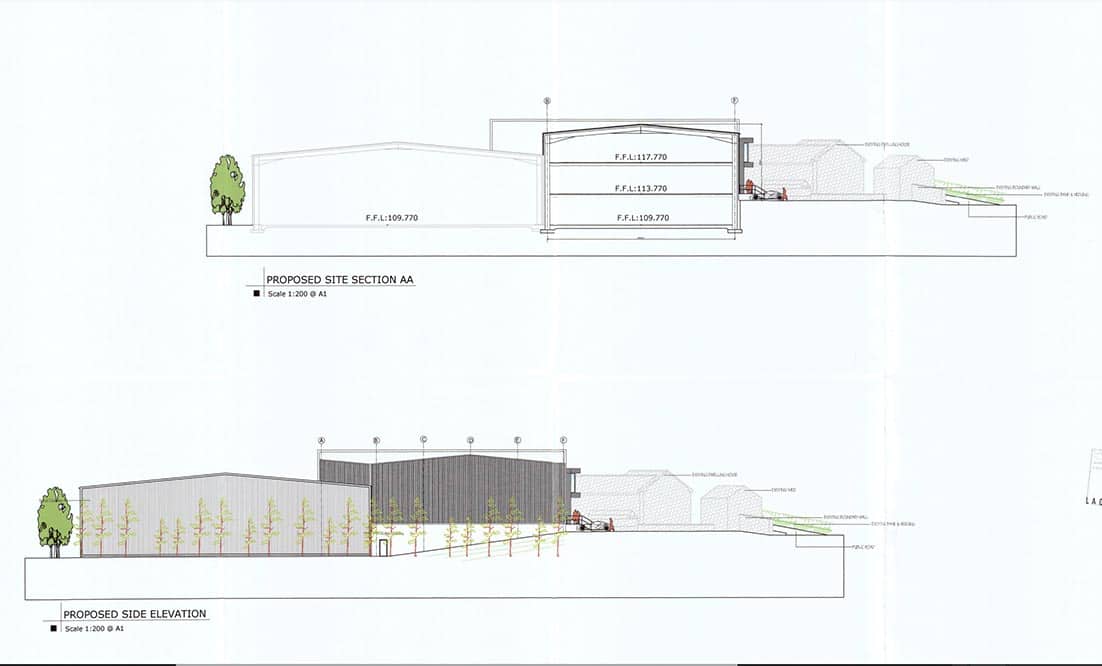 A south Armagh furniture business looks set to be demolished and rebuilt bigger and better in a move which could bring new jobs to the area.
An application is about to be submitted to Newry, Mourne and Down District Council in the name of GIE Imports and Exports Ltd for the furniture and wholesale business.
It relates to the GIE Furniture distribution facility on the Glassdrummond Road, near Crossmaglen.
The business has been in operation for over 35 years and continues to go from strength to strength.
But now the aim is to expand and extend the premises.
In order to achieve that, the applicant intends to demolish the existing office, showroom and storage shed.
In their place would be built a new furniture store, a main office and showroom building.
A new car park and site works are also included within the proposals.
According to the application, the new premises would be increased in size by more than half, from 2,811 sq metres to 4,469 sq metres.
A supporting statement reveals: "The proposed extension to an existing distribution facility will cement the existing jobs provided to mostly local residents by GIE and provide new employment opportunities moving forward."
It points out that the majority of those employed live within four kilometres of the premises.
The statement says the facility will have "no material effect" on the existing views from Glassdrummond Lough or St Brigid's Church, as the "proposed distribution building extension is similar in scale to the existing and is cut into the landscape to match the existing storage/distribution building's floor levels".
Planners have been informed the access arrangements for the site will represent a "vast improvement".
And the statement insists: "Great care has been taken to ensure that this project will represent a high-quality development which will successfully integrate into the local landscape."
GIE offers an extensive range of furnishings and essentials for the home and garden, supplying to other stores and offering online sales.
This application would represent a new chapter in the history of a locally-headquartered business and help to secure new jobs for the south Armagh region.
The proposals, now with Newry, Mourne and Down District Council, will be publicly advertised this week.
Sign Up To Our Newsletter