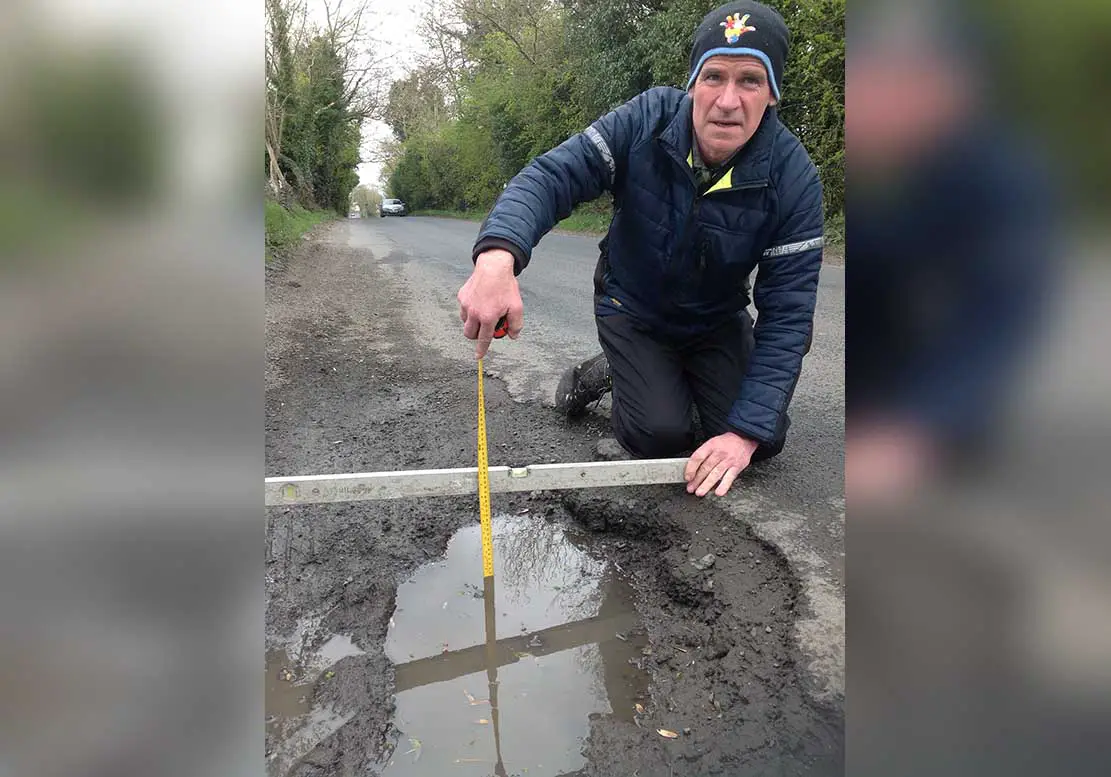 Failure of Roads Service to repair a nine-inch pothole – despite repeated requests – has been branded "an absolute disgrace".
The monstrosity opened up on the Dundalk Road, Crossmaglen, some time ago.
And water from a gully nearby means that it is often flooded and difficult for motorists to see.
The matter has been reported by Sinn Féin councillor Terry Hearty who insists enough is enough.
He said it had been reported to the Department for Infrastructure (DfI) Roads Service "many times".
Councillor Hearty added: "This is a very busy stretch of road and because of safety concerns local residents have put up warning notes for motorists about the hazard.
"The Department for Infrastructure paid out thousands of pounds of taxpayers' money for damage that potholes did to vehicles.
"I have reported this specific issue and the fact is there is a blocked gully causing a lot of the harm many times, however as of yet there has been no effort by Roads Service to address both mine – and the local community's – concerns.
"This is a shame and a disgrace."
He urged all motorists using this stetch of road to "take great care".
And he added: "I will continue to highlight the issue and my safety concerns until those responsible for repairing the road, DfI Roads Service, do so."
Sign Up To Our Newsletter