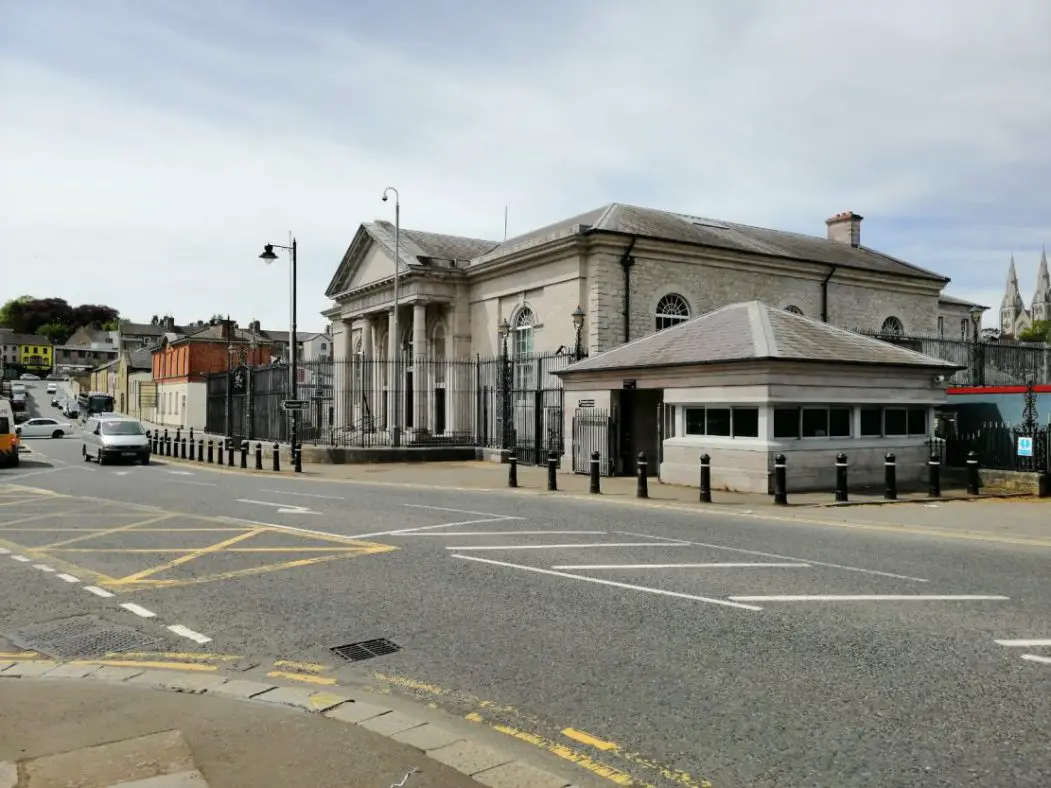 A Crossmaglen man accused of conspiracy to commit murder, along with a litany of drug offences, has appeared in court.
It was heard an encrypted phone was located over a boundary wall of the 32-year-old's home, while his solicitor said the defendant had "no knowledge" of the device and claimed it was not his.
Brendan Eugene O'Callaghan, of Monog Road, appeared via videolink from police custody at Armagh Magistrates', sitting at Lisburn on Tuesday, facing 10 charges.
After confirming that he understood the accusations, he was connected to the charges by a constable.
The accused is charged with being concerned in the supply of Class A, conspiracy to possess Class A with intent to supply, being concerned in the supply of Class B, conspiracy to possess Class B with intent to supply, being concerned in the supply of Class C, conspiracy to possess Class C with intent to supply, conspiracy to transfer criminal property, conspiracy to murder, possession of Class C and entering an arrangement to acquire criminal property.
Defence solicitor Tara Walsh made no question to the connection by the constable and informed the court that a bail application was being made on O'Callaghan's behalf, which was opposed.
Prosecution barrister Robin Steer outlined that on April 18, of this year, during a search of the defendant's home, police located an encrypted mobile over a boundary wall of the property.
The IMEI number of this device was found to match data which police had previously obtained.
This was said to be a "huge number of messages" which were allegedly made between this defendant and his associates.
These related to "the transport of drugs to Northern Ireland", "how much profit would be made" and "the exchange of money from sterling into euros".
During a second search on July 6, police located two iPhones, £2,000 in cash along with a quantity of drugs under an oven.
When interviewed regarding these allegations O'Callaghan made no comment.
Outlining objections, Mr Steer said: "We submit there is a risk of reoffending. It is believed that he is heavily involved in the transport of drugs and has been for a period of time."
Ms Walsh stated: "In relation to the information which was put forward, this case is based on an encrypted phone which was not found in my client's home or on his person.
"On April 18, when the first search took place, there were a number of others at the property. Mr O'Callaghan says that he has no knowledge of this phone and that it is not his phone."
Mr Steer submitted that the messages referred to the user of the encrypted device as 'BrendanCross', which prosecution believe to be a combination of his name and his hometown, and 'Bman'.
Ms Walsh stated: "The reference to 'BrendanCross' is new information which was not put to Mr O'Callaghan during interview.
"There was one reference to 'Bman' but this is tenuous at best."
District Judge Mark McGarrity said: "The defendant has been connected and I have to take the prosecution's case at its height. There is reasonable inference that he has access and ownership of this phone.
"It is my view that there is a risk of reoffending which cannot be managed by any conditions."
Bail was refused and the defendant was remanded in custody with the case being adjourned until August 4.
Sign Up To Our Newsletter