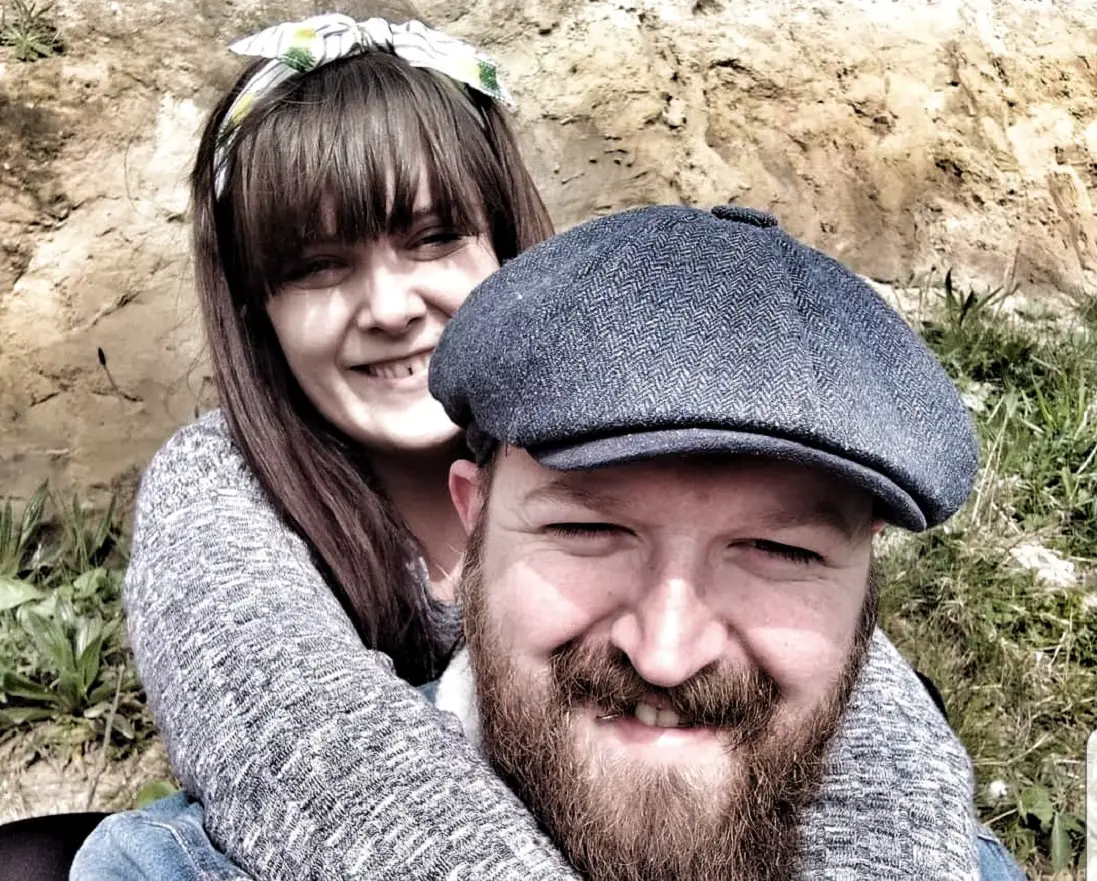 Since the first lockdown last March, most of us have been craving the sound of live bands but no one has missed it more than the musicians themselves.
However, one Co Armagh musician, determined that something good would come from his new found free time, has turned to writing his own songs.
James Hanratty, one half of Crossmaglen band Under The 3ree, was content playing covers at bars and weddings, but the announcement of lockdown in March prompted him to change tack.
Speaking to Armagh I, the 33-year-old said: "I thought about it but I always had a sort of a mental block. I suppose I would have been my own worst enemy and I just thought I wouldn't have been able to do it."
According to James, his first love was art, but it was whilst studying that subject in Wales over 10 years ago that he began playing music and it soon took over.
Around six years ago, he teamed up with his cousin to form the band Under The 3ree and they have been playing at bars and weddings throughout the country ever since.
"That all come to a halt last March," he explained, "so I was in the house and I started writing. I had never really written music before lockdown. It was a really positive thing to come out of it all to be honest.
"It was always covers with the band. We always talked about writing and that but we started doing gigs and weddings. We were doing well for ourselves and we were happy with that."
James said it was the new found time coupled with encouragement from his fiancee, Caitriona, and the surge in musicians posting on social media that gave him the "kickstart" to pen his own songs.
"It is not something that comes naturally to me, the writing, I could go away and write a song in 30 minutes or it could take me a week, it depends. There is no right way to write music or lyrics," he said.
"I would just sort of play with the guitar and a line would come into my head and I would just sort of work from there. I don't really know where my inspiration comes from but it is in there somewhere."
The stage is far cry from James' nine to five job, which is as a classroom assistant at St Joseph's High School.
He said: "We are in a couple of days a week, it sort of keeps me going, keeps me in my routine. I absolutely love it there, it is the best job I ever had, if I am honest."
James explained that through the years he has worked in various jobs in order to "get by" whilst gigging, but never knew "job satisfaction" until he started working at the school.
He admitted that he had missed performing live, adding: "It was actually a big adjustment after doing it for years and with your weekends being taken up travelling around the country.
"I had my ups and downs being in the house but I have a good support network around me and hopefully will be back soon. It is not something I want to get used to."
James says that he is glad that he put his music out there, although there was a degree of hesitation.
"It has been very well received," he said, "it has been all positive. It is very nerve wracking putting yourself out there because you are open to anything really.
"I mean it is easy enough to pick a good cover and know people will enjoy it because they like the song, but it is completely different with your own music."
He add: "The plan is this year to get an album out. That song is not an official release just a start to get me out there. I am still getting all the equipment to allow me to do that."
To find out more about James' music or listen to some of his covers, check out his Facebook page and Instagram.
Sign Up To Our Newsletter