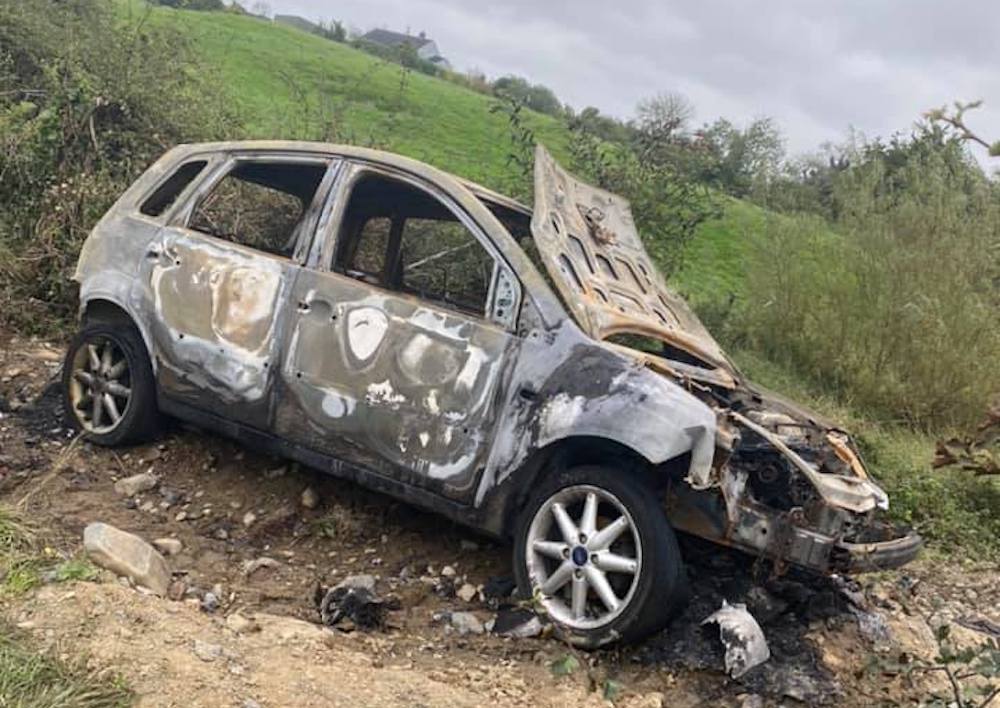 Car drifters and anti-social elements along the border have long been the scourge of south Armagh communities.
This weekend saw a car burnt out in the Crossmaglen area by a gang of youths, while drifting in the Killean area, along the Dublin Road has been described as "horrendous" by those living in the area week in week out.
Sinn Fein Councillor Aoife Finnegan has slammed those responsible for the callous disregard of the local community in torching a vehicle on a rural road on the outskirts of Crossmaglen.
"It is a disgrace that this is happening in our town," she said. "Over the weekend this car was burnt out by a number of young people. Absolutely no care for the community, the emergency services, or the rate payer."
The car's charred remains have been reported to Newry, Mourne and Down District Council for clean-up.
Meanwhile, party colleague Liz Kimmins MLA has commended the efforts of Community Restorative Justice (CRJ)  Newry/Armagh.
The group facilitated a meeting this week in Newry Golf Club with Killean Edentubber Regeneration Group alongside residents from both sides of the border, Louth Sinn Féin Councillor Antoin Watters, PSNI and An Garda Siochana to deal with the longstanding issues of drifters on the Dublin Road and surrounding areas.
"Following a meeting with residents in July, I contacted CRJ who have a raft of experience in dealing with a range of communities and tackling serious issues like this, and I asked them to mediate and facilitate a meeting between the community, Gardai and PSNI to try and find a resolution to this issue," Ms Kimmins explained.
"This activity has been a scourge on the local community for many years, and I have been working on this particular issue for a very long time, yet it continues to occur to the detriment of the people who live and work in this area.
"The community are sick, sore and tired of this serious anti-community and criminal behaviour that has a major impact on their daily lives."
CRJ set up a meeting for Monday evening where the PSNI and Gardai listened to the horrendous experiences of those living in the area week in week out, and the severe impact this is having on their family life.
Both forces have subsequently given a strong commitment to working in partnership to tackle this problem, and will continue to work with the local community to do this efficiently and effectively.
Ms Kimmins continued: "As soon as the meeting was over I was contacted by local residents to thank me and CRJ for the continued support to deal with this very difficult issue.
"I want to thank everyone involved for their continued commitment to finding a resolution, and myself and my Sinn Féin colleagues on both sides of the border will continue to support CRJ and the community in a strong, collaborative, partnership and in a concerted effort to put an end to the destruction of this fantastic community."
Sign Up To Our Newsletter