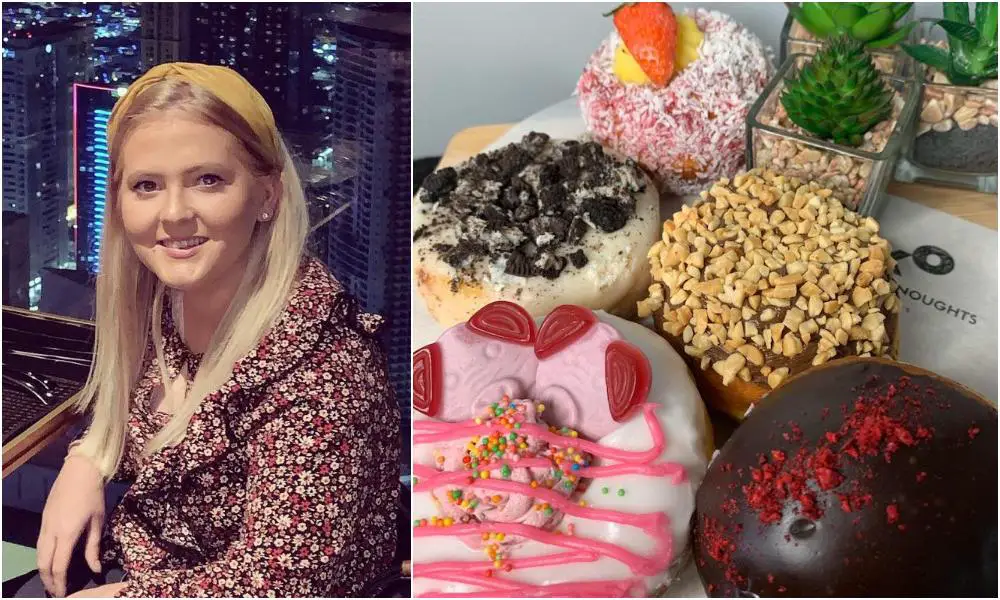 When hopes of a new adventure in the Middle East were abruptly ended by the global pandemic, and doors to new jobs at home firmly shut, one Co. Armagh woman was forced to think creatively..
And that's exactly what Crossmaglen woman Shannon Savage did and is this week launching Cross & Noughts from her father's bakery, bringing you luxury the best handmade doughnut delights.
The 24-year-old started off the year moving to the Middle East to work in recruitment, however, just three months later she was on her way home after being made redundant due to the Covid-19 pandemic.
Speaking to Armagh I, the budding entrepreneur said she had started looking for jobs both sides of the border, but  could not find anything suitable, given the volatility of job market at the moment – but that presented an opportunity too.
"I have always had a hand in the family business," said Shannon. "My mum has the hair salon upstairs and my dad downstairs with the bakery and the coffee shop."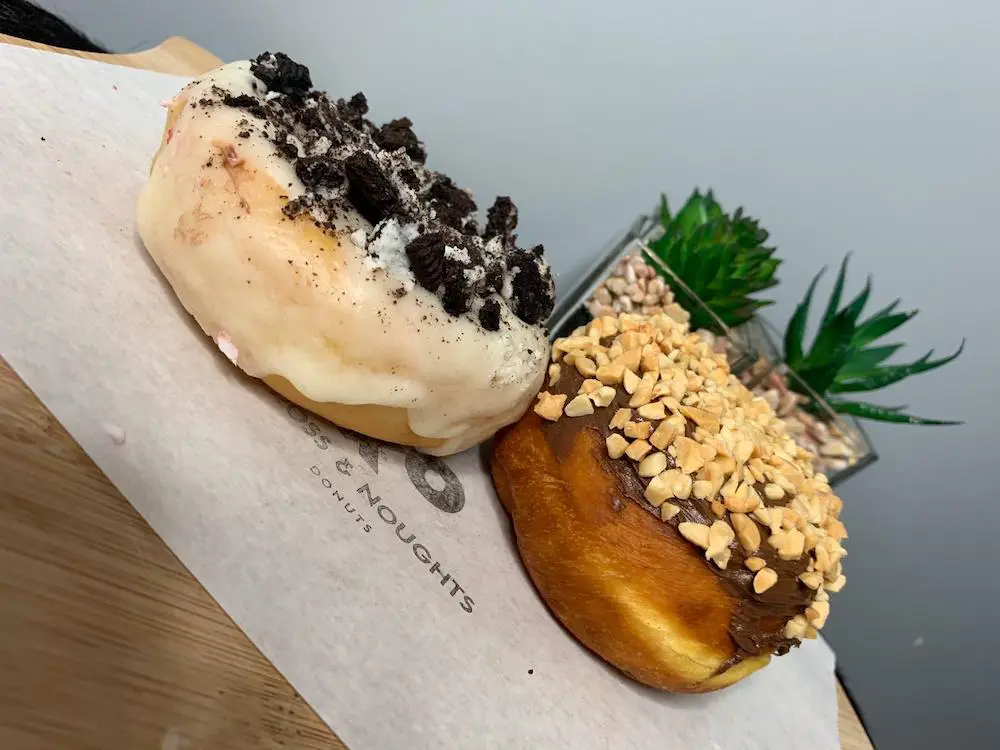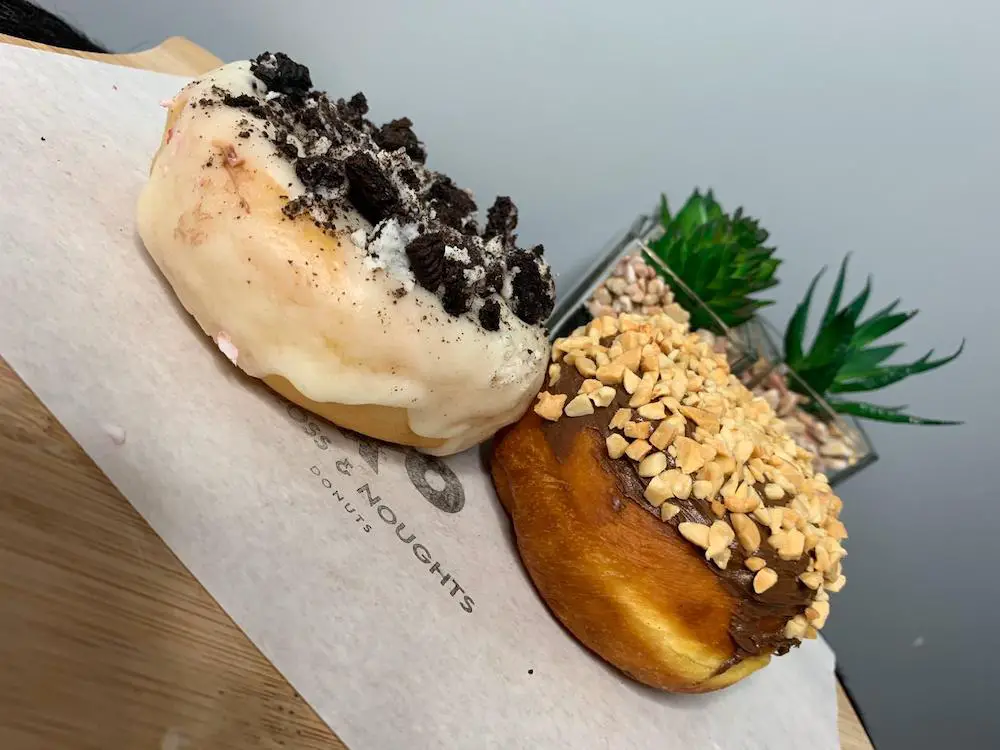 Shannon's father's coffee shop had to close due to the pandemic and she began coming up with ideas to help him out.
"I said to him about doughnuts; I know that in the Middle East they were a big craze," she explained. "I know there are a couple of places in Dublin doing it, there are a few in Dublin but there is no-one doing it in the local community, around the Newry and Mourne area."
Shannon's father suggested that there was no better time for her to set up her on-the-side venture and told her to work away.
She said: "During my two week quarantine, I just spent the time getting everything together, thinking of the name and all that.
"My dad helped with the baking side of it all. We have been getting people from Dublin to teach me with decorating, so with that the outcome has been a handmade luxury doughnut.
"We will be opening up this Thursday through the bakery. I have had a few supermarkets who are interested in stocking them but I want to walk before I start running."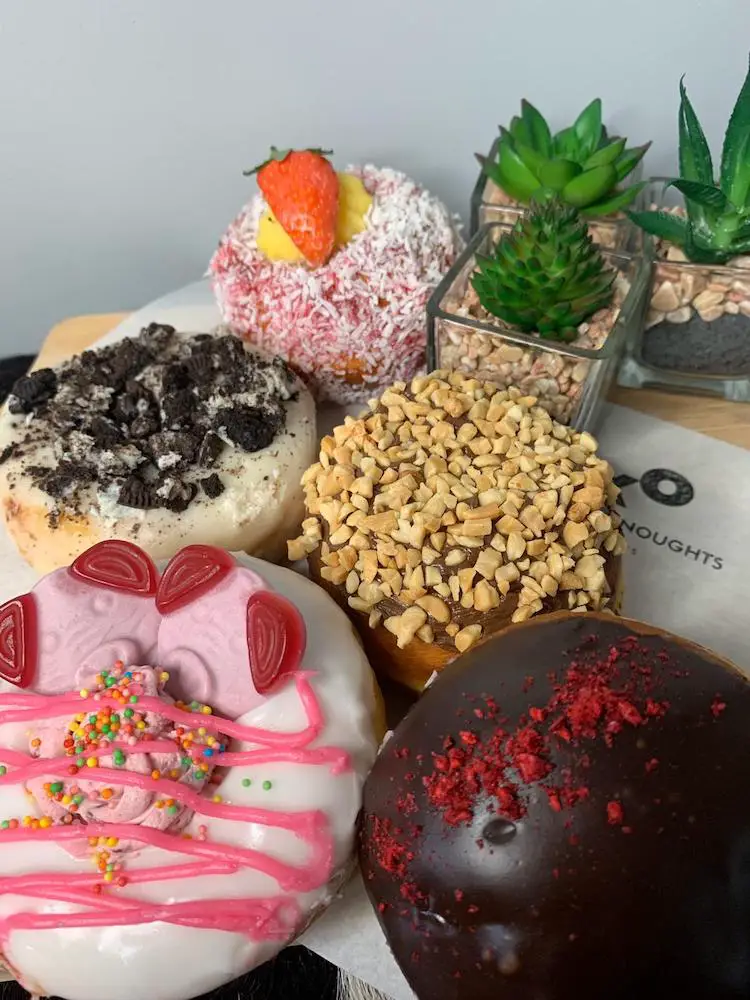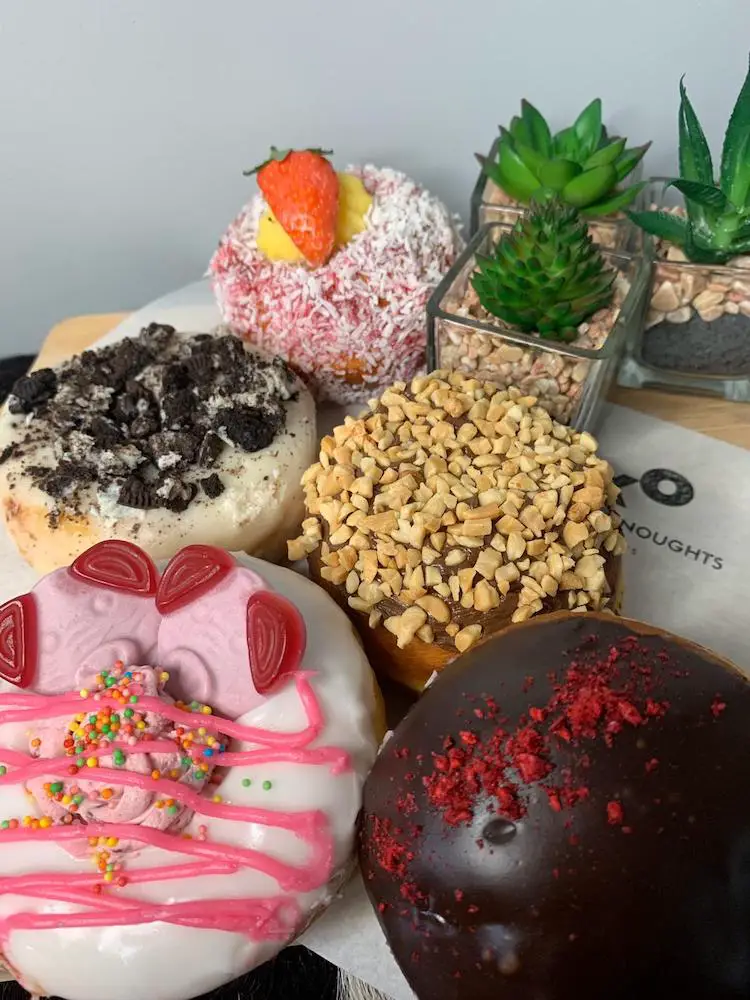 It all became a real family affair with Shannon's brother, who works in marketing, helping out with creating a buzz on social media.
She said: "Crossmaglen is such a great community and everyone has been super supportive. I have been handing out to some of the local bloggers, those with a big social media following to try and push it as much as possible and just build up that buzz.
"I never in a million years thought I was going to be starting this. Three months ago I was moving out to the Middle East thinking this is gonna be the lifestyle for a couple of years, then this all happened.
"But I am absolutely loving it so far and it has completely redirected me. I kind of always thought, further down the line, I was going to go into this but it was just sooner rather than later."
Shannon has also been helping her father with remodelling the shop for post-quarantine trade.
"My dad opened the shop when he was 17, so it has been a family run business for 38 years now," she added. "So he has kind of given me the reins a wee bit so he can take a bit of a step back. We were having a bit of a laugh because he feels pushed out a wee bit."
Speaking about her creations, Shannon commented: "My favourite one, is the raspberry cream one we do. I kind of want to get away from the icing and sprinkles, we have Nutella, Ferrero Roche, Rocky Road, Lemon Meringue and Raspberry Ruffle. The idea is to take different buns that work in the bakery and make them into a doughnut."
Cross and Noughts will launch on Thursday, May 28 and they are bound to be selling like….
Cross and Noughts is also on the Independent Card. Use your Independent Card in store to avail of 10% off.
Check out other offers across Co. Armagh here. 
Sign Up To Our Newsletter