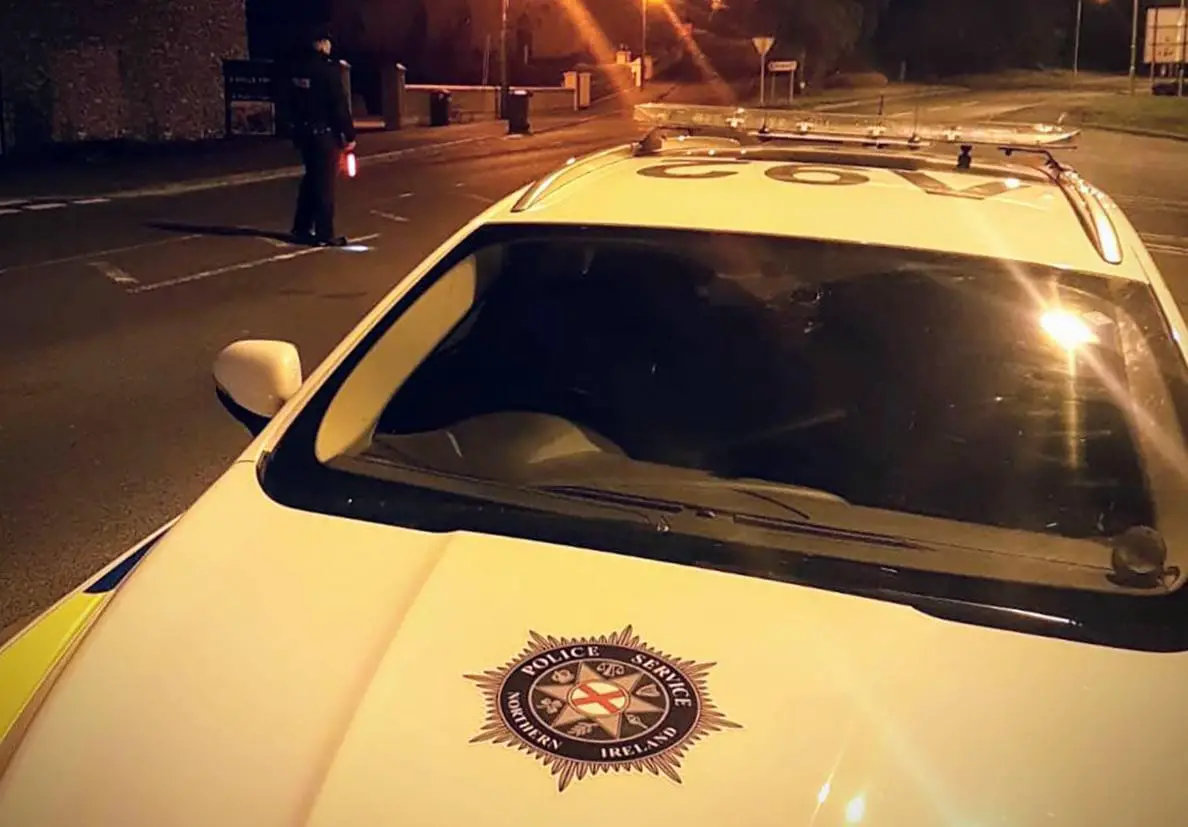 Detectives in Ardmore are continuing to appeal for witnesses and information in relation to a shooting in the Crossmaglen area earlier today (Monday).
Detective Sergeant Dougherty said: "At around 6.30am, officers received and responded to a report that a man in his 30s had been shot in the arm and the neck whilst sitting inside a vehicle in the Ballsmill Road area.
"Colleagues from emergency services also attended the scene.
"It was reported that another vehicle pulled up, and a man with his face covered exited and shot the victim, before making off in the same vehicle.
"The victim was subsequently taken to hospital for treatment for his injuries, where he remains in a critical condition at this time.
"A number of road closures remain in place, as police are still currently at the scene conducting enquiries.
"We are appealing to anyone who may have any information which might help us to establish the circumstances of the incident to contact 101, quoting reference number 253 of 04/09/23."
Information can also be given anonymously through the independent charity Crimestoppers on 0800 555 111.
Meanwhile, politicians have been united in their condemnation of the incident.
Local SDLP Councillor Pete Byrne has said there is disbelief in the Ballsmill area.
Speaking after visiting the scene, he said: "That a local man can be shot while on his way to work on a Monday morning has left people shaken and they cannot understand why this has taken place.
"My thoughts are with this man's family who are devastated that their loved one has been attacked in such a violent way and he has our best wishes as he is treated in hospital.
"Nobody should be subjected to something like this and I would appeal to anyone with any information to come forward to police immediately."
SDLP Newry & Armagh MLA Justin McNulty said: "This incident has cast a dark cloud over the entire area with people extremely shocked and fearful that a man was attacked in this way while going about his day.
"The use of a firearm in this attack is extremely sinister and we need to see those behind this shooting apprehended and this gun seized before anyone else is harmed."
Sinn Féin MLA Conor Murphy said those responsible must be brought to justice.
The Newry and Armagh MLA said: "I unreservedly condemn the shooting of a man in Crossmaglen in the early hours of Monday.
"The victim is a local man and is well respected in the local community.
"My first thoughts at this time are with the man injured and his family who will be in shock at this terrible news today.
"He is now being treated in hospital for serious wounds after being shot in the neck and arm as he was on his way to work.
"This was a despicable and cowardly attack by criminal elements.
"There is no place for these thugs on our streets.
"A police investigation and operation is now underway in the area.
"We have been in contact with the PSNI and I would urge anyone with information on this attack to bring it forward immediately to police to assist in bringing those responsible to justice."
Sign Up To Our Newsletter