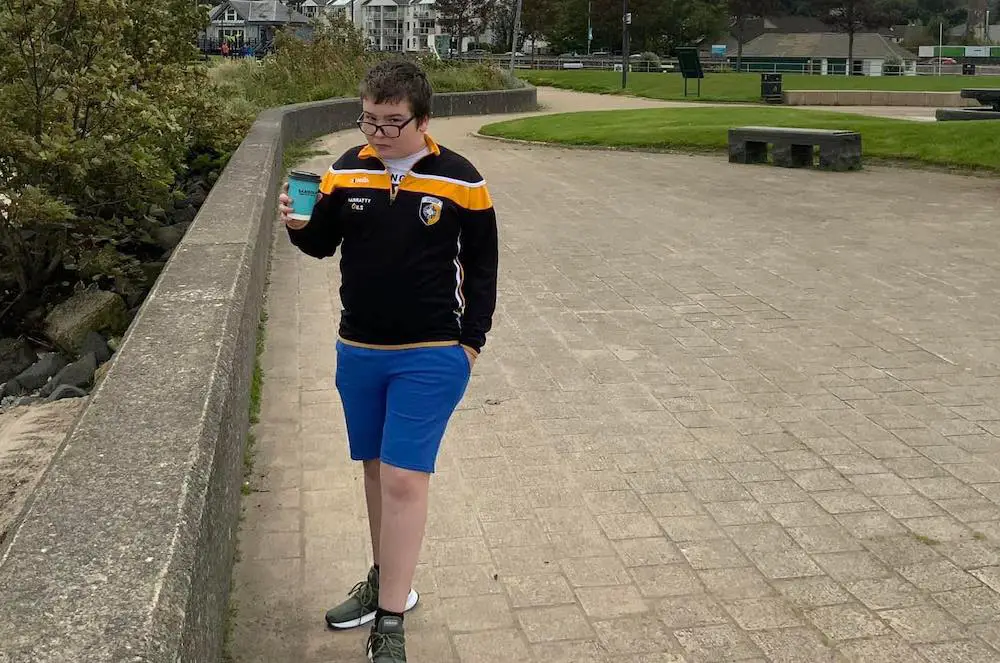 A young Crossmaglen schoolboy is fighting for his life in hospital after suffering a stroke in his bedroom at home on Sunday.
Fifteen-year-old Luke McKenna had just returned home from a friend's house earlier in the day before going to bed for a rest.
The 15-year-old got up again for dinner, after which he played on his Playstation for a short time.
Luke's younger brother, Daithi, walked into his bedroom and it was there, in his bed, he discovered him having a seizure.
Caitlin, Luke's big sister described Daithi as "a superhero" for his quick actions.
Speaking to Armagh I, Caitlin explained: "He acted so fast and before him and my dad knew it, neighbours and family were all at the house.
"My mother was in the Mater Hospital, where she was working her shift as a nurse, when she got the call. She made it to Cross' in time to jump into the ambulance.
"Those who know where we live will agree that our road is like a wee community in itself, and neighbours, friends and family pulled together to offer support and assistance."
Luke was rushed to Daisy Hill Emergency Department.
"They were absolutely amazing, they left no stone unturned," added Caitlin.
"With further testing it was evident that he had stroked and had a clot in his brain. He was then blue-lighted to the Royal for further testing. So far, he had undergone two surgeries: a clot retrieval and a craniotomy. He is in an induced coma to give him time to rest and for his brain to heal."
Caitlin says her family are so grateful for the community's help; how they have pulled together and extended so much support and prayers.
"From the bottom of our hearts we appreciate everything the community is doing for us," said Caitlin.
"We have the utmost gratitude towards everyone for their thoughts and prayers. Luke is a strong – and stubborn – young lad and he will get through this – he is a fighter."
Caitlin said she wanted Luke's story to help raise awareness and to show people how things can change in a second.
"It's so important to act on ANY single sign that may indicate that something is not right," she said.
"Luke is a strong 15-year-old and it has baffled many how such an amazing young boy could have a stroke. Although the cause is still unknown, the teams within the Royal are working tirelessly to run every test they can.
"The main thing now is Luke's recovery. Every small change is a massive milestone – he is such a trooper.
"One of my friends sent me a quote yesterday, 'Everything can change overnight in a positive way. Miracles happen instantly'.
"We need to remain hopeful and positive, there is light at the end of the tunnel. We would be grateful if everyone could think of Luke in their thoughts and prayers.
"Our neighbours and community, along with the local parish have been amazing and have organised a vigil service. It continues Wednesday and Thursday at 7pm in Crossmaglen Chapel and everyone is welcome."
Sign Up To Our Newsletter