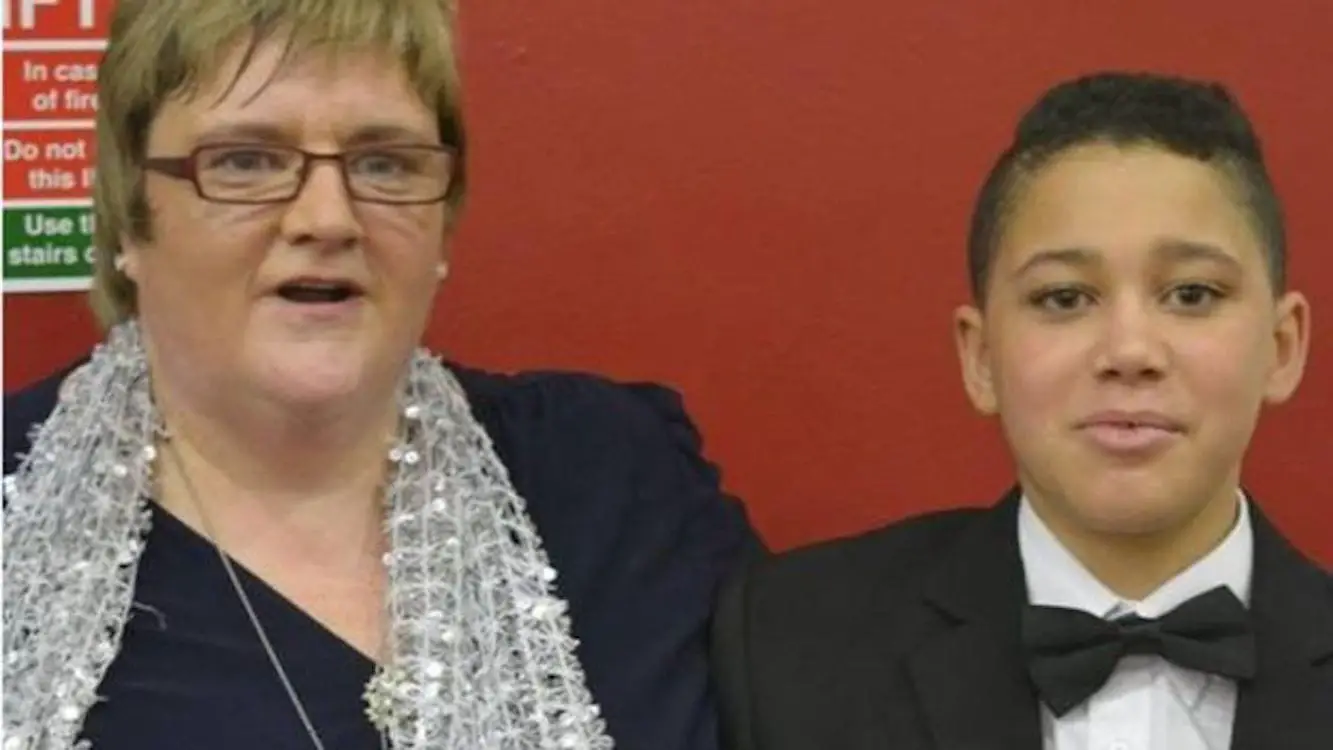 A county Armagh mother said a racist graffiti attack at her home was "an attack on my son".
Briege Roe, from Forkhill discovered the sickening paintwork on the walls of her driveway early on Sunday morning.
She believes the graffiti scrawled across her property on the Tievecrom Road was aimed at her son Patrick.
The 14-year-old is an inspiring – and talented – young actor who starred alongside Liam Neeson and Pierce Brosnan in the film A Christmas Star.
Speaking to the BBC, Briege said she she wanted the ground to swallow her up when she discovered the graffiti.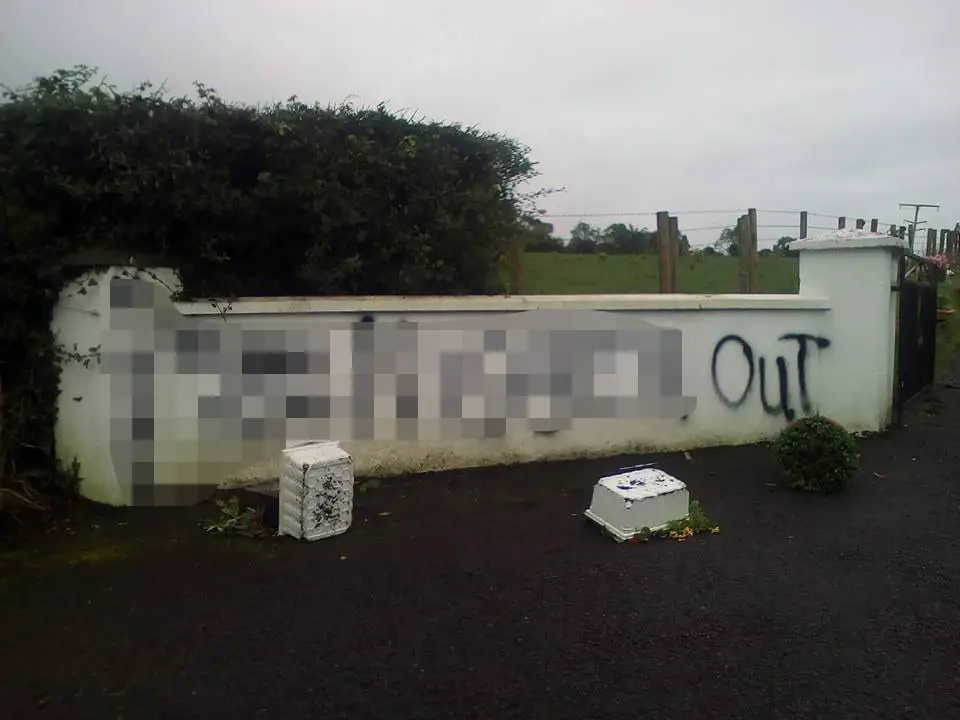 "I actually had to hold on to the wall, I just couldn't breathe, I felt like someone put a knife through my heart," she said.
"I stood there for a good 20 to 30 minutes before I knew what to do or where to go and then I rang the police.
"I can't believe it, you see it on the news, and in the papers but you never see it coming to your own doorstep.
"I wish the ground would have just taken me away."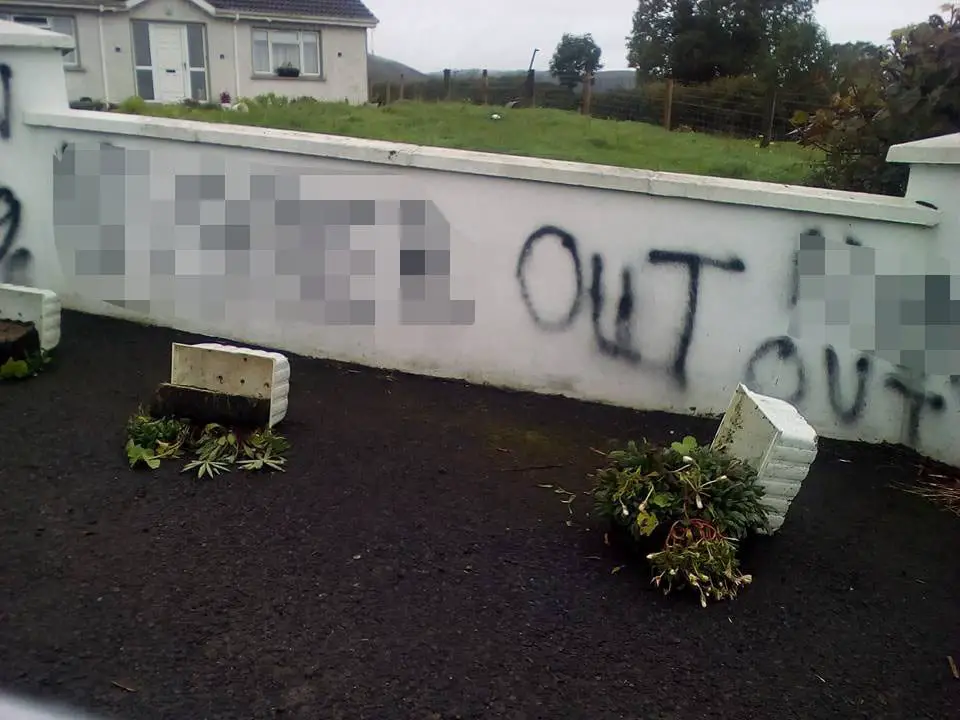 Inspector McAdam said: "I would appeal to anyone who was in the area either on Saturday night or the early hours of Sunday morning and who may have witnessed anything suspicious, or if you have any information that could assist our enquiries into this distressing incident, to contact police on the non-emergency number 101 quoting reference 544 of 24/09/17.
"Alternatively, information can be provided anonymously through the charity Crimestoppers on 0800 555 111.
"Hate crime, in all its forms, is totally unacceptable. It is the responsibility of each and every one of us to ensure that we live in a society where diversity is respected."
Sign Up To Our Newsletter