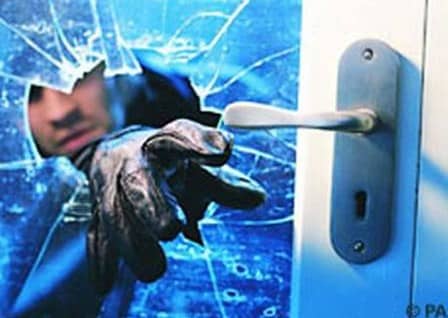 Sinister creeper burglaries across the border region in Armagh are rising in what is becoming a "worrying trend".
In the last six months there have been over twelve high-end/high value cars and jeeps stolen across this area and the latest two in Derrynoose had an ominous twist as the householders slept in their beds whilst the thieves broke into the house and took the keys before making off with the two jeeps.
And SDLP Councillor Thomas O'Hanlon has urged local people to be extremely vigilant with their cars
"This is just the latest in a worrying trend of events and it would appear that the border region is being targeted with a large number of similar burglaries happening along the Armagh, Monaghan and Louth border," said councillor O'Hanlon.
"In their efforts to escape the notice of police, the thieves place dummy number plates on the car/jeep as soon as they are stolen as they try and escape the detection of the authorities.
"Cooperation between An Garda Síochána and the PSNI is at an all-time high as they try and catch those responsible and they tell me they believe that an organised criminal gang is behind these thefts. They believe many of the jeeps or high value cars which are stolen are either broken down and shipped out of the country or shipped out as they are.
"One example I heard of was a car which was stolen, it was completely broken down within twelve hours from it went missing.
"Only a few weeks ago police in the UK intercepted a container load of the jeeps and cars as they were about to be shipped out to African countries, Cyprus, France, the USA, Malaysia, and Burma.
"In addition to these high-end vehicles we have also seen a lot of farm machinery, tractors and working jeeps stolen from farms across the area and this too is causing great concern in the local farming community.
"I would appeal to householders to be extra vigilant, especially in the days and weeks ahead. Don't leave keys in your car, and don't leave them in and around the back or front door of your home. These are opportunist thieves and they don't want to be caught.
"I would also appeal to local communities to keep an eye out, if you notice anything suspicious or anyone acting suspicious in the local area alert the authorities, we need to ensure those responsible are caught and locked up for wreaking havoc on our communities."
"No amount of insurance pay outs make you feel safe in your home if you have been robbed or if someone has been in your home, please be extra vigilant and help make sure these thieving thugs are caught."
Sign Up To Our Newsletter
Sign up to our newsletter for major breaking news stories as they happen – right to your inbox.