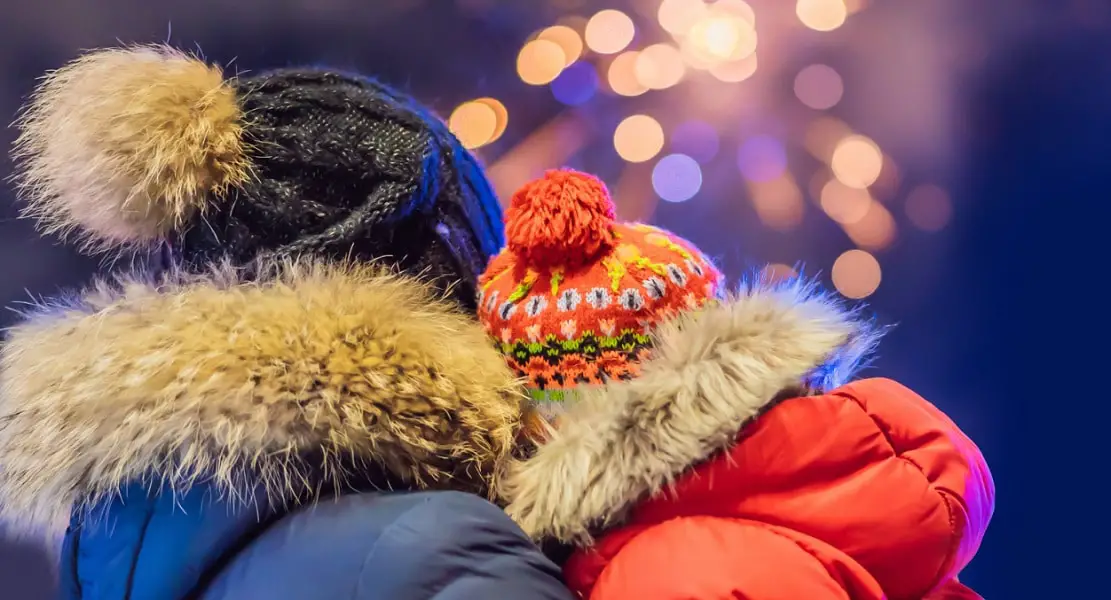 The Hallowe'en parade and fireworks display is a family friendly event and alcohol is not permitted, by law, on the event site.
All children under the age of 14 must be accompanied by an adult at all times. If your child is missing, please report to the nearest steward who will deal with the situation immediately.
In the interest of safety for everyone, you are requested to co-operate with stewards & security personnel at all times.
Toilets are situated at Rushmere Shopping Centre, South Lake Leisure Centre and the temporary Watersports building.
In the event of wet weather, and for the safety, comfort and viewing of others, we kindly request that umbrellas are not used for the duration of the firework display. Please bring hats, coats with hoods or ponchos. Fingers crossed for good weather!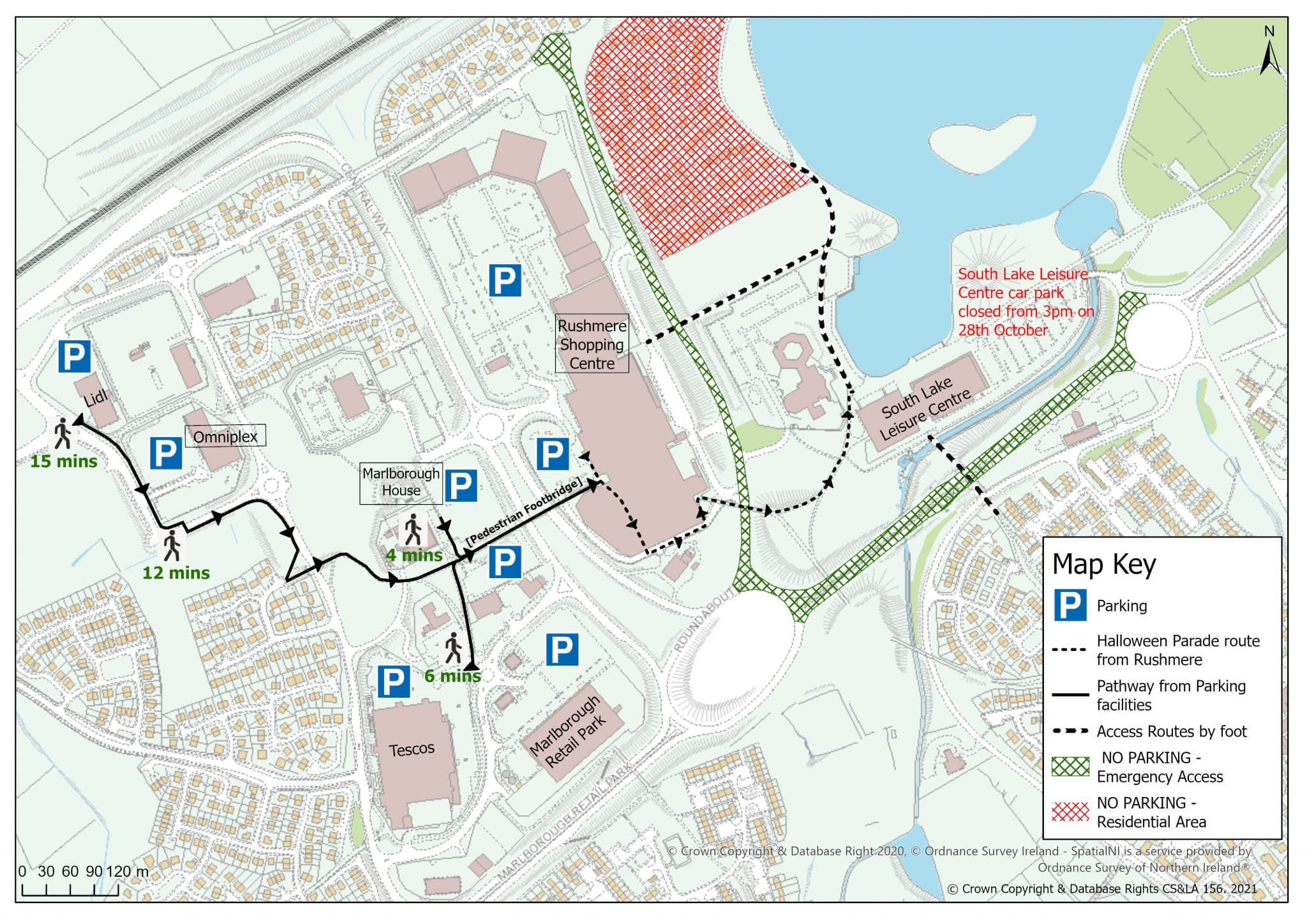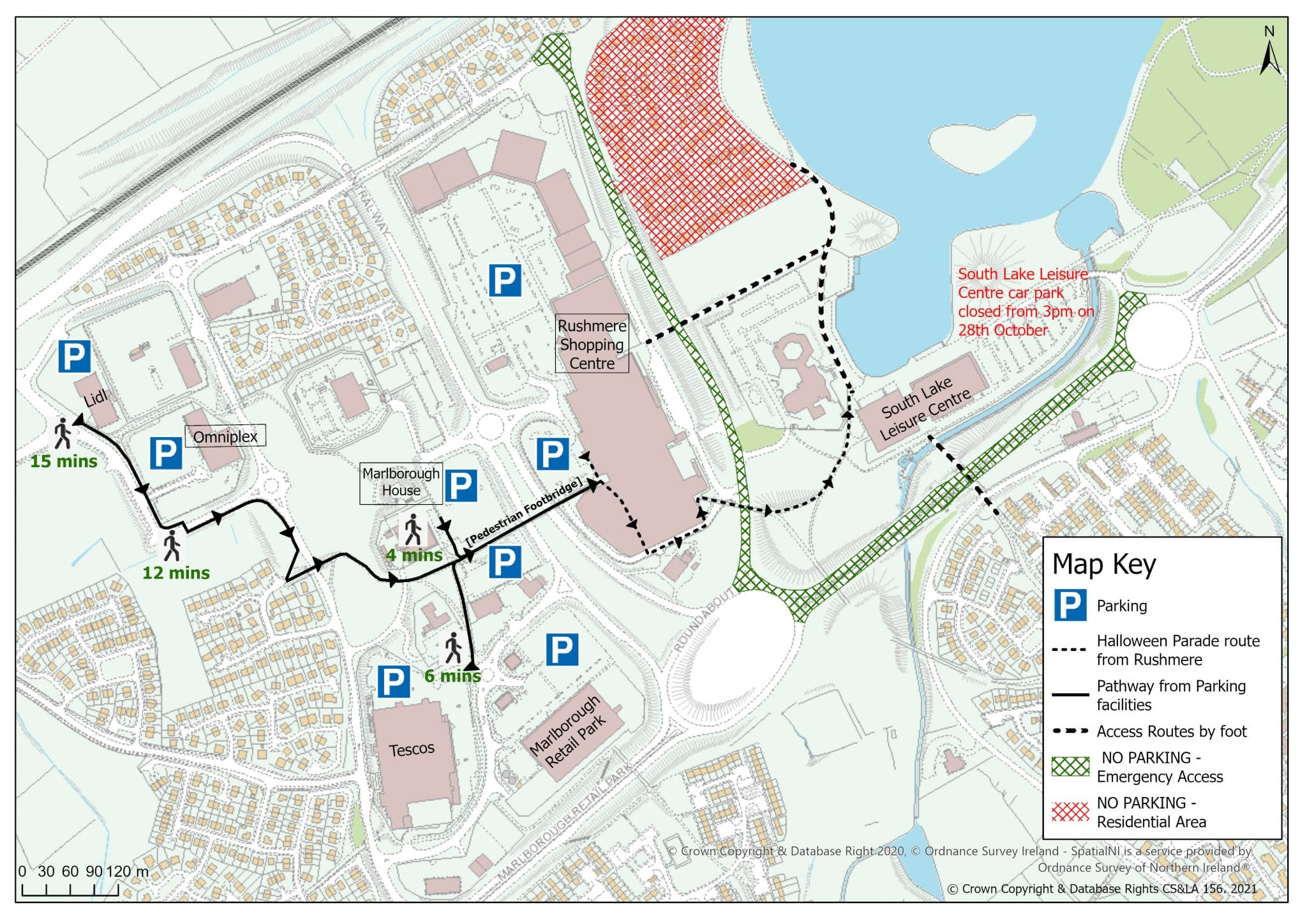 Lidl – Craigavon | 10 Balteagh Rd, Northway, Craigavon BT64 3AG
Omniplex Cinema Craigavon | 2 Highfield Rd, Craigavon BT64 3AE
Tesco Extra – Craigavon | 2 Marlborough Retail Park, Craigavon BT64 1AG
Marlborough Retail Park | Highfield Rd, Craigavon BT64 1AG
Marlborough House | Central Way, Craigavon BT64 1AD
Rushmere Shopping Centre | 4 Central Way, Craigavon BT64 1AA
Thursday October 28,
4.00PM – 7.30PM
RUSHFEAR FEST
Rushmere Shopping Centre
7.30PM – 8.00PM
CARNIVAL PARADE
8.45PM
SOUTH LAKE FIREWORKS
Armagh Banbridge and Craigavon Borough Council is encouraging residents who live locally to walk to this community event. South Lake Leisure Centre car park will be closed from 3pm on Thursday 28th October. The parking location map below details the parking facilities available in the area and walking distances for those attending the Halloween parade and fireworks display.
Sign Up To Our Newsletter