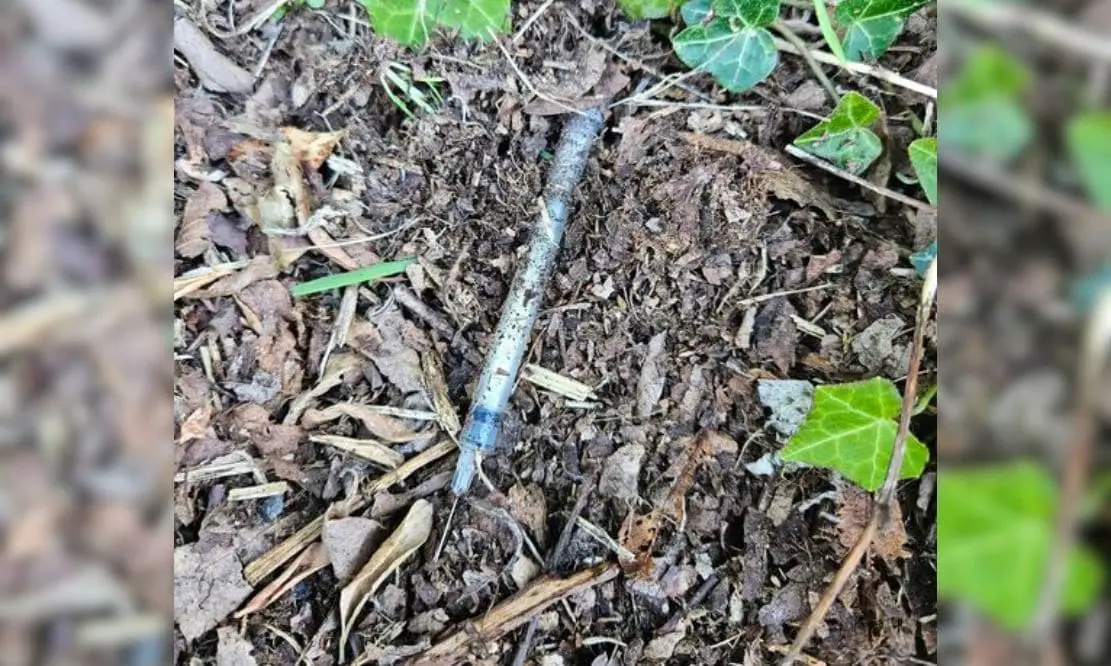 Police have issued a warning around drug use and anti-social behaviour after a drug syringe was found near a play park in Craigavon.
In a post on social media yesterday (Thursday), a police spokesperson said the paraphernalia was found near the park on the Kernan Road.
It was discovered by a member of the public who reported it to police. The needle was then safely disposed of.
Portadown UUP Councillor Julie Flaherty says she was "shocked" when she was initially contacted by the concerned resident who spotted the syringe.
Julie, who sits on the local Policing and Community Safety Partnership (PCSP), says that the reporting person had been out with his dog and children when the syringe was found.
She commented: "He found it and asked me first what to do with it, so I told him not to touch it and I rang through to the neighbourhoods who dealt with it last night."
Julie added that the problem is becoming "more common" in the area, with this being the first instance of paraphernalia found this close to the park.
"It's not necessarily a new thing in this area unfortunately," she admitted.
"We have that ongoing problem in the People's Park and in different places around the town. It's everywhere. 
"Nowhere is the place for it, but particularly not in and around that brand-new play area. There's a lot of young families down there and a lot of resources being put in to provide good facilities and we just want to keep this borough safe."
She says that the community needs to cooperate to tackle the problem, urging members of the public to report these instances as soon as possible.
"We'll have to tackle this together with the police, the PCSP and with any influence that we as civic leaders have. The community has to be aware of it and aware of how to report it if they find anything. If they're not sure about something they have to ring 101.
"We don't want to be scaremongering anybody and I don't want to be putting a bad light on any of our facilities or any of our places and spaces, but people do have to be aware."
The police spokesperson added: "If you see any anti-social behaviour or drug use in your area, please report it on to Police on 101. Drugs ruin lives and communities."
---
Read more: Young mum 'appalled' as drugs and needles found in area where children play
Sign Up To Our Newsletter