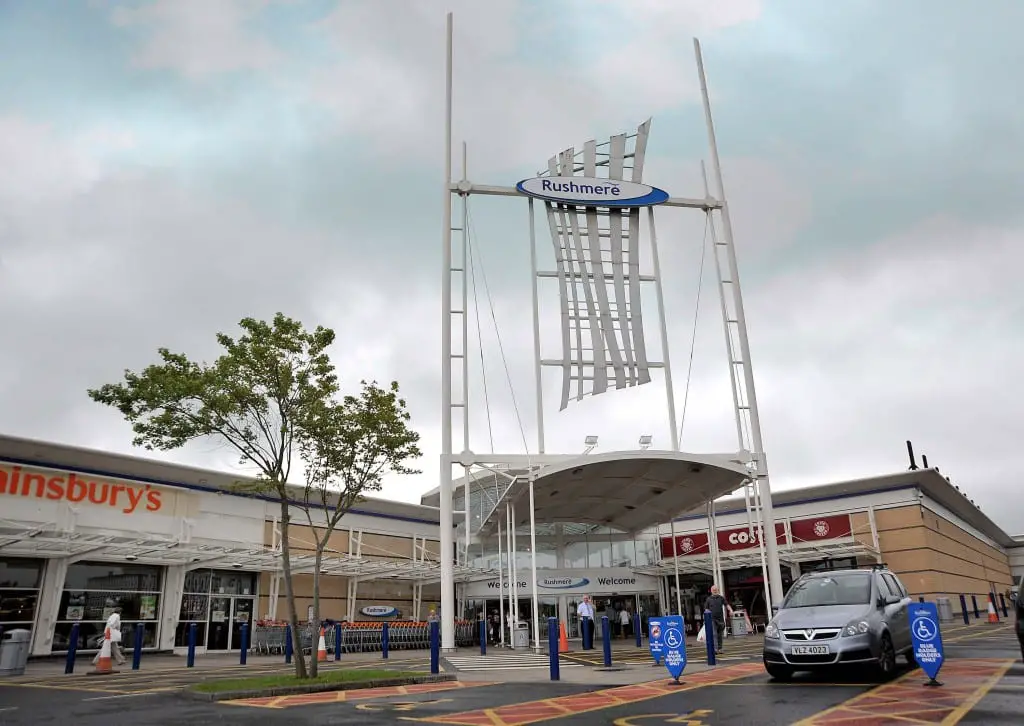 A man has been sentenced to six months in prison after stealing over £250 worth of goods from two Co Armagh stores in a day.
Court heard the 27-year-old is currently serving a six-month sentence for an offence of a similar nature and has 125 previous convictions.
Brian Paul Ward, of Henry Street, Ballymena, pleaded guilty to two counts of theft at Craigavon Magistrates' Court on Friday, where he appeared via videolink from Maghaberry.
Court heard that on April 16, at around 7pm, police were contacted by staff at Sainsbury's in Rushmere shopping centre, about a theft.
Officers arrived and watched CCTV which showed two males put items into a trolley before leaving the store without paying.
One of these males was identified as the defendant but the other has not yet been identified.
Police received another report that same day at 8.30pm from staff as Asda, Bridge Street, Portadown.
Once more CCTV showed the same two males make off with goods to the value of £253.62.
Prosecution told court that the value of the times taken from the Sainsbury's store was unknown.
On December 19, Ward was arrested for these offences and made no reply to caution.
When interviewed, the defendant denied any involvement and claimed that it was not him on the CCTV footage.
Court was informed Ward was currently serving a six-month sentence for a similar offence for which he was convicted in Ballymena and that he had 125 previous convictions.
Defence barrister Conor Coulter stated: "His last dishonesty offence goes back to 2014, which was a burglary with intent to steal which was dealt with in Newry.
"Since then he has managed to stay out of trouble."
He added: "Mr Ward has had addiction problems with prescription drugs and cannabis which have been the source of his offending."
District Judge Bernie Kelly said: "This is so serious there is only one penalty that I can impose."
The defendant was sentenced to six months in prison for each of the offences and these were ordered to run concurrently to one another.
Sign Up To Our Newsletter