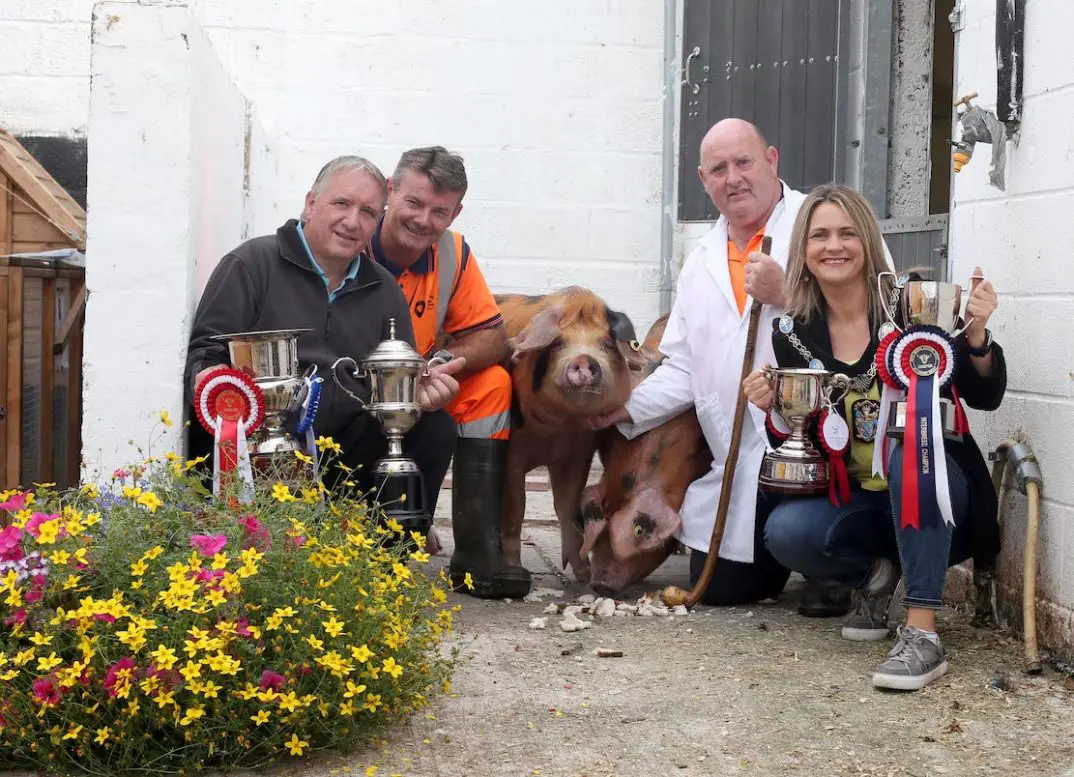 Tannaghmore Rare Breeds Animal Farm cleaned up at the 2019 Rare Breed Show and Sale in Gosford with a pair of Oxford Sandy and Black pigs while Paul Fearnon, Animal Husbandry, was named 'Stockman of the Year'.
Known for their fantastic temperaments, Oxford Sandy and Blacks are a rare traditional breed of pig which almost reached extinction around twenty years ago.
The charming half-brother and sister, born in January this year in Armagh City, Banbridge and Craigavon Borough Council's Tannaghmore Rare Breeds Animal Farm, have captured the hearts of a number of breeders and the male will soon be moving to England to continue the award-winning line.
The delightful pair picked up awards in the following categories: Class P38-Junior Gilt; Class P39-Senior Boar; Class 40-Junior Boar; Class P43-Pairs; and Pig Interbreed Championship.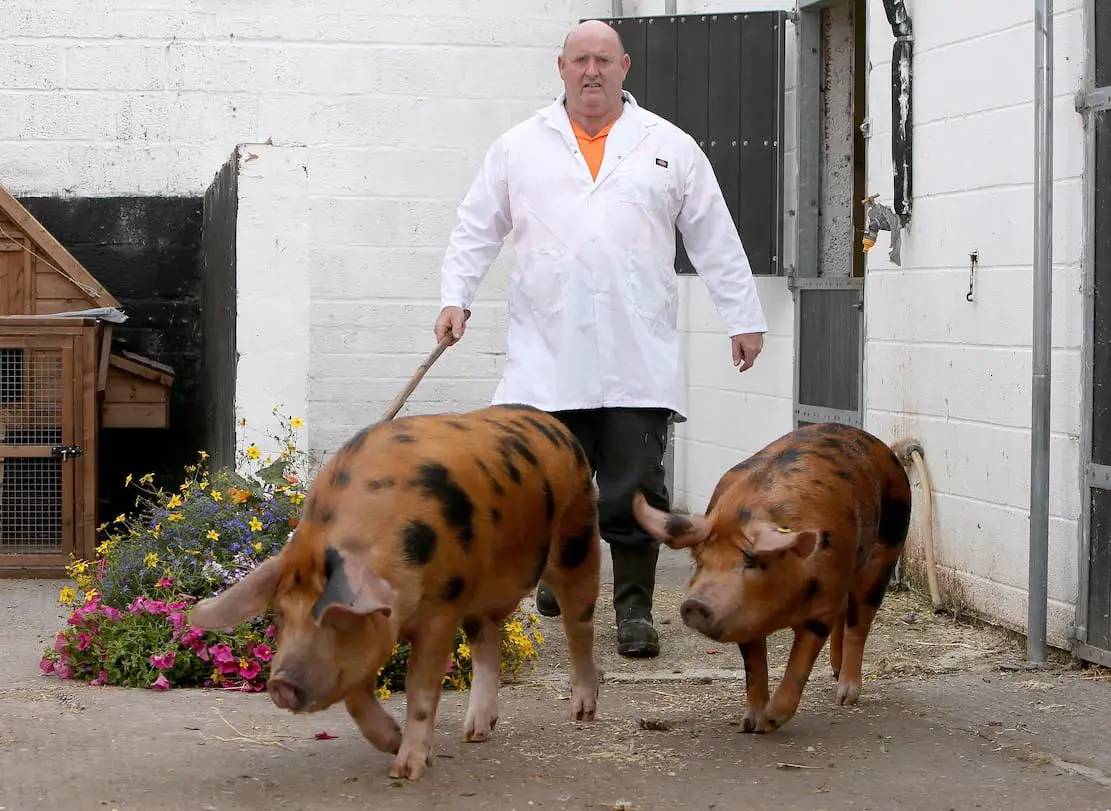 The Rare Breeds Survival Trust is the UK's only charity dedicated to conserving native livestock genetics and Tannaghmore Rare Breed Farm near Lurgan is the only RBST approved Conservation Farm Park in Ireland.
With a wide range of animals including Irish Moiled, Dexter and Shetland cattle, Galway and Jacob sheep, award-winning Oxford Sandy and Black pigs, and a large number of poultry and waterfowl, the farm is a big attraction for families.
In addition to the farm, there are stunning gardens, eye-catching sculptures, the Master McGrath Maze and a one-of-a-kind play park, which recently received a £250,000 upgrade from ABC council.
Tailored for specific age groups with areas for young children and toddlers, the newly upgraded play park also has more challenging play equipment, such as a zip line and snake rope swing, for older children and teenagers. All this meaning, there really is lots to see and do at Tannaghmore Gardens and Rare Breeds Animal Farm!
To find out more about Tannaghmore Gardens and Rare Breeds Animal Farm please call 028 3834 3244.
Sign Up To Our Newsletter