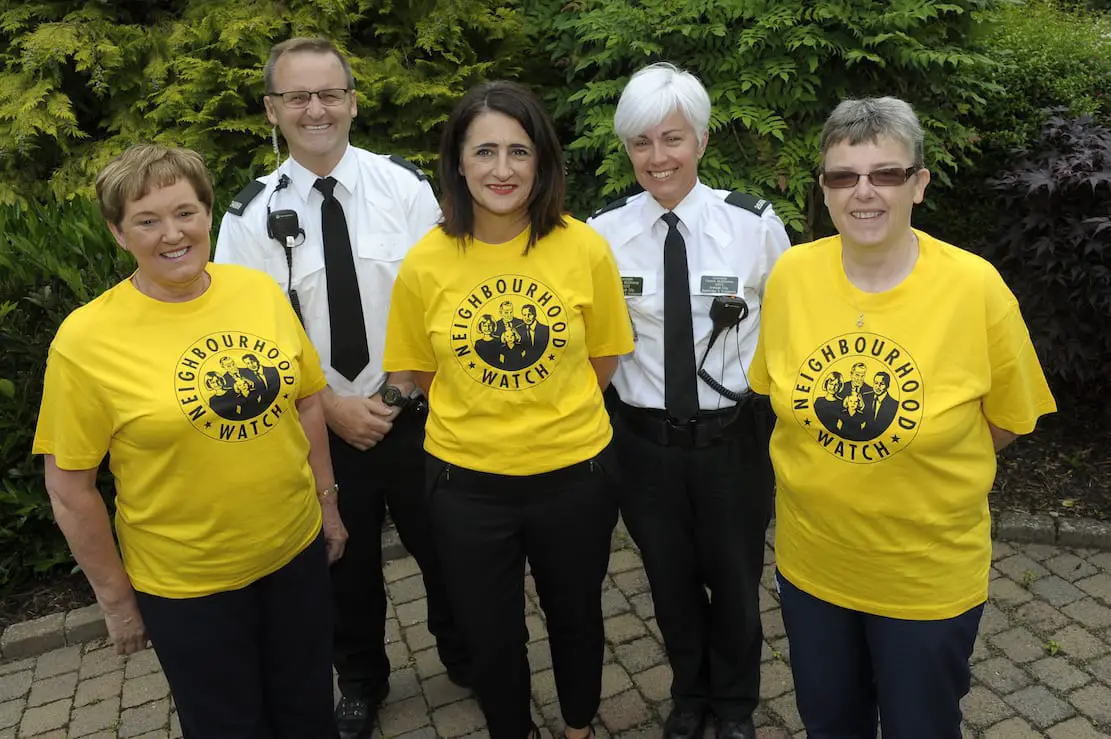 Local Police and the Armagh, Banbridge and Craigavon Policing and Community Safety Partnership (PCSP) are pledging our support to National Neighbourhood Watch week, and are encouraging communities to get involved in keeping their communities safe. The national awareness week takes from June 16th to June 24th.
Neighbourhood Watch is an initiative which offers you the opportunity to influence the safety of your neighbourhood and to reduce the fear of crime and anti-social behaviour in your area.
The aim of Neighbourhood Watch is to help you protect yourself and your property and to reduce the fear of crime in your community through improved home security, greater vigilance, fostering community spirit and improving your environment.
Chief Inspector Barney O'Connor said: "Neighbourhood Watch is about making sure that no one has to feel afraid, vulnerable or isolated in the place where they live.
"It's about people looking out for each other, crossing barriers of age, race and class to create real communities that benefit everyone.
"Every community is different and each has its own specific requirements when it comes to safety. Neighbourhood Watch groups succeed by taking a clear-eyed look at the needs in their areas and responding with intelligent, targeted and often innovative solutions.
"Making your neighbourhood safer is partly about increasing security, but it's also about reducing the incentive to commit crime. Neighbourhood Watch groups work on both aspects.
"They initiate security measures and also work to make their neighbourhoods pleasant and friendly places where crime is less likely to happen."
Maire Cairns Chair of Armagh, Banbridge and Craigavon Policing & Community Safety Partnership commented: "Neighbourhood Watch is a partnership between PSNI, the PCSP and the community which aims to support you so that you can protect yourself and your property.
"Neighbourhood Watch is one of the largest and most well-known crime prevention initiatives. Anyone can get involved in a Neighbourhood Watch scheme, which means you can play your part in helping your community and the police reduce crime. The scheme also encourages you to be a good neighbour and helps to bring communities closer together."
For more information on Neighbourhood Watch please log onto – https://www.psni.police.uk/my-area/neighbourhood-watch/
Become a member
Support local, independent businesses by becoming an independent member.
Become a member