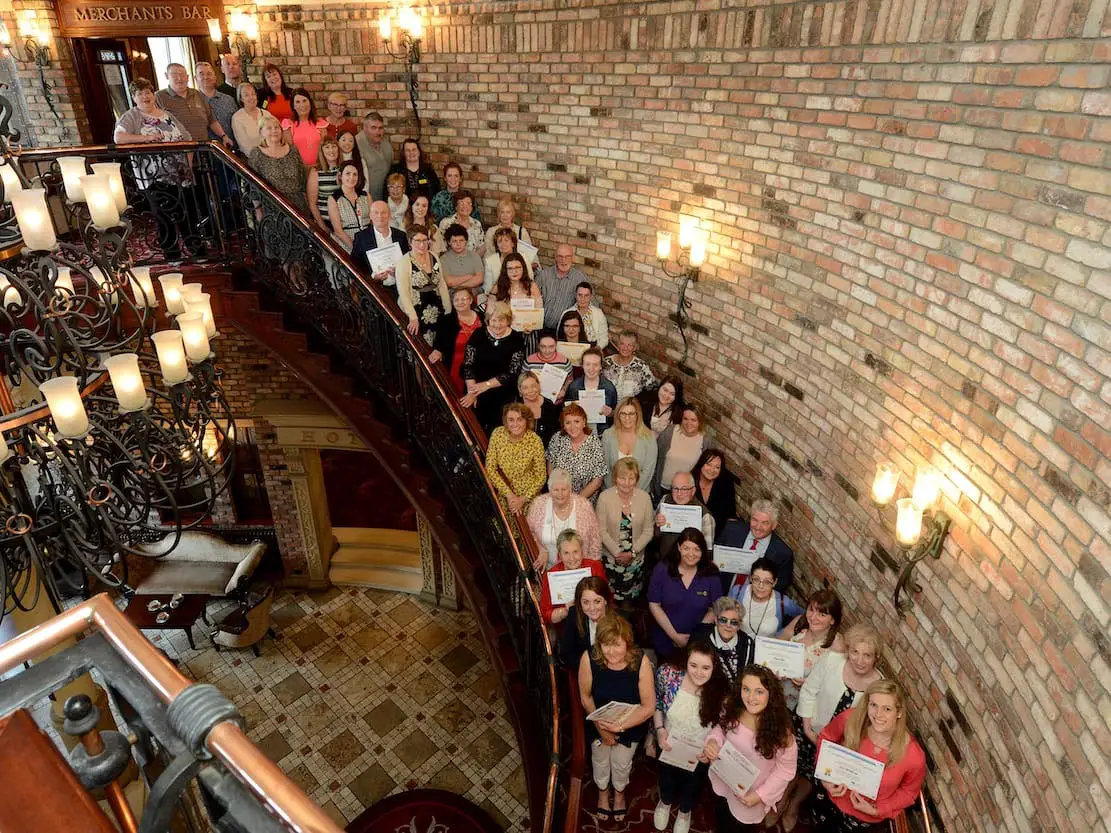 The hard work and dedication of more than 300 volunteers in the Southern Trust was recognised at an annual event.
The national theme for 2019 'Time to Celebrate' provided the opportunity to raise awareness of and to thank and celebrate the dedicated volunteers who give up their time to help and support patients, visitors and clients every day across the Southern Trust.
Speaking at the celebration Roberta Brownlee, Trust Chair said: "This is a great opportunity to publicly thank all our volunteers who all share one common thing – they give the precious gift of time.
"I am delighted to be involved in celebrating and recognising our volunteers who give up their valuable time to help make this Trust the remarkable place it is.
"Volunteers make a significant difference in supporting the needs of service users, patients, visitors and the wider public within our communities and facilities to live healthier, independent lives.
"With a variety of volunteering roles in the Trust each year our huge complement of volunteers collectively provides more than 20 years' worth of additional support to enhance the delivery of Trust services to improve the patient and client experience."
During the event Volunteers who reached a milestone of 1, 5, 10, 15 or 20 years' service were presented with a gift and certificate, whilst younger volunteers, aged between 16 and 24, were presented with their Millennium Award Certificate for 50 hours of volunteering service by Jane Gribbin, Volunteer Now.
Carolyn Agnew, Head of Service User Involvement and Professional Lead for Community Development paid tribute to the Trust Volunteers and said: "Volunteers are the local heroes who provide a vital service throughout the Trust.
"They bring a variety of skills and knowledge that contribute to enhancing service user, patient care and visitor experience and for that reason they are a huge asset to the Trust.
"It was fascinating to hear volunteers and service users talk about how volunteering has enhanced their experiences within the Trust."
Carolyn also paid tribute to the Volunteer Coordinators for their help and support in making the Trust Volunteer service and the annual celebration event a success.
Guests were entertained by a service user from Cedar Grove, Newry, Patricia and Joe McCrink, The Trusts Arts Care choir and the Henderson School of Dance.
If you are interested in finding out more about volunteering opportunities in the Southern Trust Tel: 028 3756 3946 or Email: volunteer.service@southerntrust.hscni.net
Sign Up To Our Newsletter