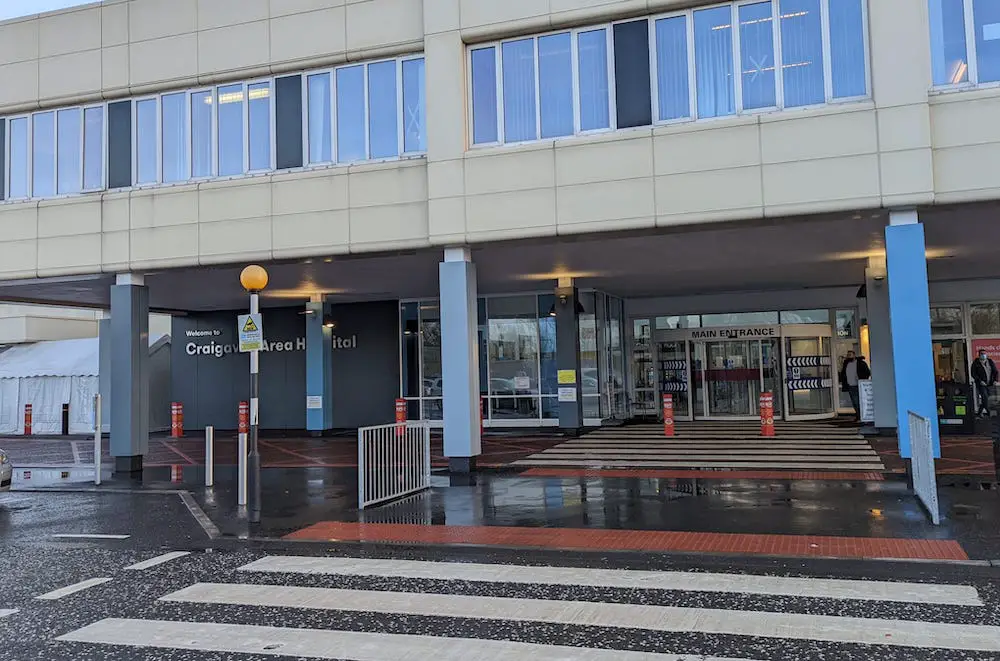 A serving prisoner – "coming to the end of a short sentence" – who assaulted two prison officers during a visit to Craigavon Area Hospital has received a four month prison sentence.
Michael Cullen, 27, of Lagmore Dale, Dunmurry, was charged with criminal damage, disorderly behaviour and two counts of common assault.
He appeared before Craigavon Magistrates' Court, via videolink from Maghaberry.
The court heard that on August 6, 2021, police were tasked to Craigavon Area Hospital, where a prisoner was with two prison officers from Maghaberry.
The officers, who were with the defendant while he was receiving treatment at the hospital, told police that the defendant was unhappy with the way that he was handcuffed.
He started "getting agitated", spat at both of the officers and hit them a number of times in the "face and head."
The Prosecution outlined that police observed Cullen spitting at the screen that had been placed around him and "swearing and being disorderly with other sick patients in close proximity."
Cullen's defence counsel, Peter Coiley, commented: "His criminal record is littered with offending linked to drug misuse. He was in for drug-induced psychosis. That's no justification whatsoever but it's perhaps an explanation of why he finds himself here."
District Judge Bernie Kelly said: "This sort of behaviour in a hospital has to be condemned. I am therefore certifying the offences as so serious that there is only one penalty I can impose."
Cullen was sentenced to four months in prison for each charge before the court, with all periods of custody to run concurrently with each other.
Sign Up To Our Newsletter