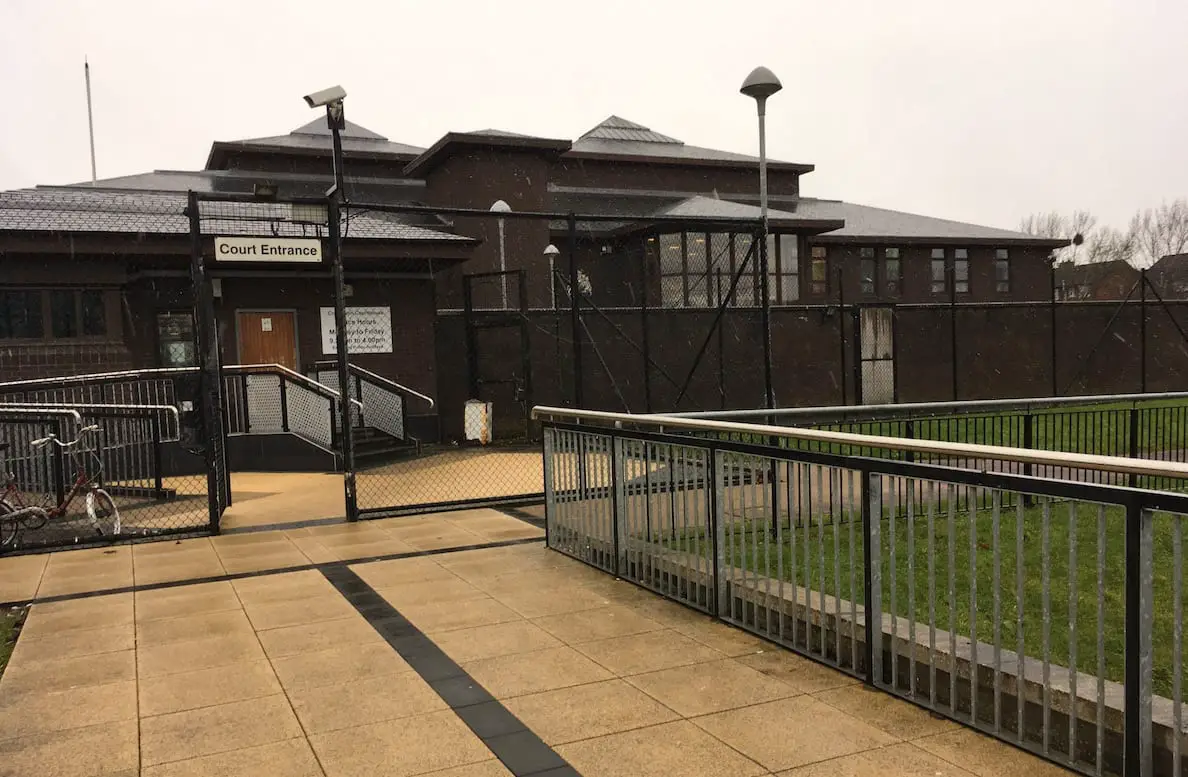 A Co. Armagh man who crashed through a fence admitted to police that he may have been driving too fast on a road he was not familiar with.
Court heard the 21-year-old, who had been previously disqualified, then left the scene without reporting the accident.
Jack Bateman, of Ardmore Road, Derryadd, pleaded guilty to driving without due care or attention, failing to report, failing to stop and failing to remain at Craigavon Magistrates' on Wednesday.
Prosecution outlined that on June 9, at around 4pm, police received a report of a car which had crashed into a fence in the Birches area of Portadown.
This crash was said to have occurred prior to 2.30pm and involved a green Vauxhall Corsa. which then left then scene.
Another witness claimed to have seen the same vehicle being driven carelessly in the area around Maghery Country Park earlier that same day.
Police later spotted the Corsa at 5.45pm that day at Wright's petrol station on the Dungannon Road in Portadown.
They observed that the car had significant damage to its front bumper.
Officers spoke to the defendant, who identified himself as the driver of he vehicle.
He admitted to driving at Maghery Country Park and to colliding with the fence in the Birches area.
Bateman was subsequently arrested and cautioned for the offences before the court.
During interview, the defendant said he had been driving up to the Birches roundabout, an area he was not familiar with, when he met a sharp bend in the road at which point he went through the fence.
Bateman did make admissions to police that he could have been going too fast.
Defence solicitor Harry McCourt said: "This occurred on a part of the road that was not familiar to him; he called his grandfather who helped him pull the car out.
"His grandfather knew the owners of the premises and arranged for repairs to be carried out. Upon speaking to them he has informed me that it is not uncommon for people to collide with that fence."
He continued: "Mr Bateman works for the family business in Cookstown some 40 miles from his home and need his car to travel.
"He is also involved in a local boxing club working with young offenders, he is a young man who in the past had trouble with drugs and is now helping others."
District Judge Mark McGarrity stated: "You are someone who has been disqualified in the past and should be aware of the dangers.
"On this occasion not only did you drive badly but the offence was aggravated by your failing to report or remain at the accident".
Bateman was disqualified from driving for eight months and ordered to pay a fine of £600, along with the offender's levy of £15, within 18 weeks.
Sign Up To Our Newsletter