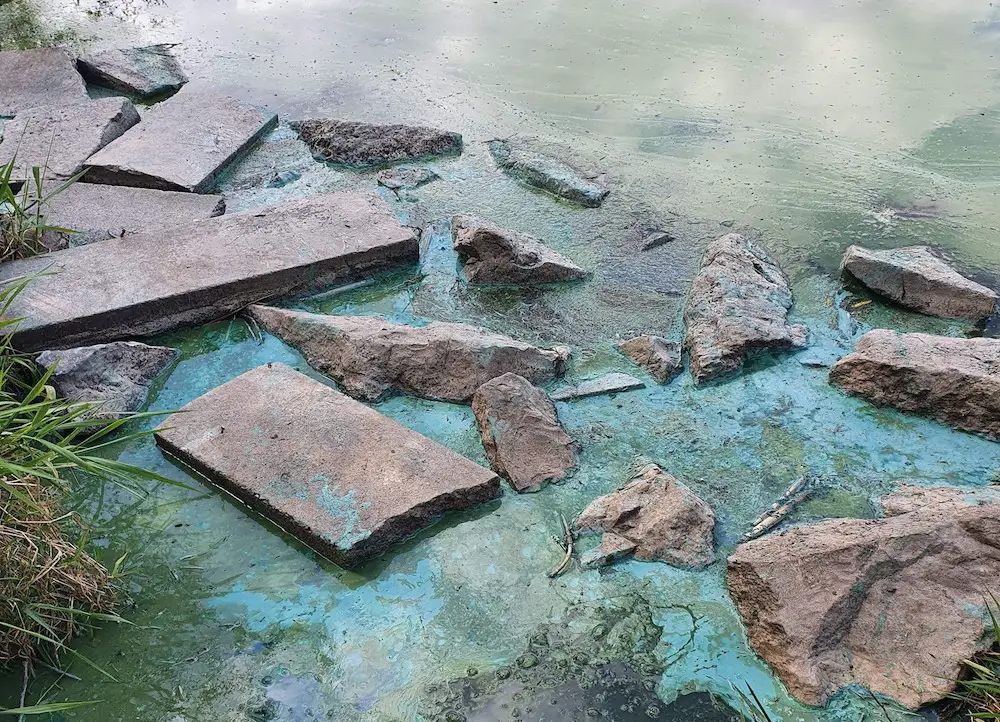 A number of potential solutions to deal with dangerous algae around Craigavon Lakes are to be trialled this year.
The confirmation came from Sinn Fein Councillor Catherine Nelson who met ABC Council officials on Friday following concerns raised.
Last year, the council took steps to warn visitors to Craigavon Lakes to stay away from the water because of poisonous blue green algae.
Good weather had led to an increase in the natural occurring blue green algae, which is particularly harmful to pets.
Councillor Nelson said it is a problem which has been ongoing.
"As this issue reoccurs every year I asked for a long term solution," she said.
"I am pleased to report that officers have a number of solutions they will trial this year and will report back on progress made.
"They will also provide updates to the public about the severity of the algae present on a daily basis.
"I was also pleased to hear that all lakes under our ownership will benefit going forward.
"I want to thank council officers for this robust response."
Sign Up To Our Newsletter