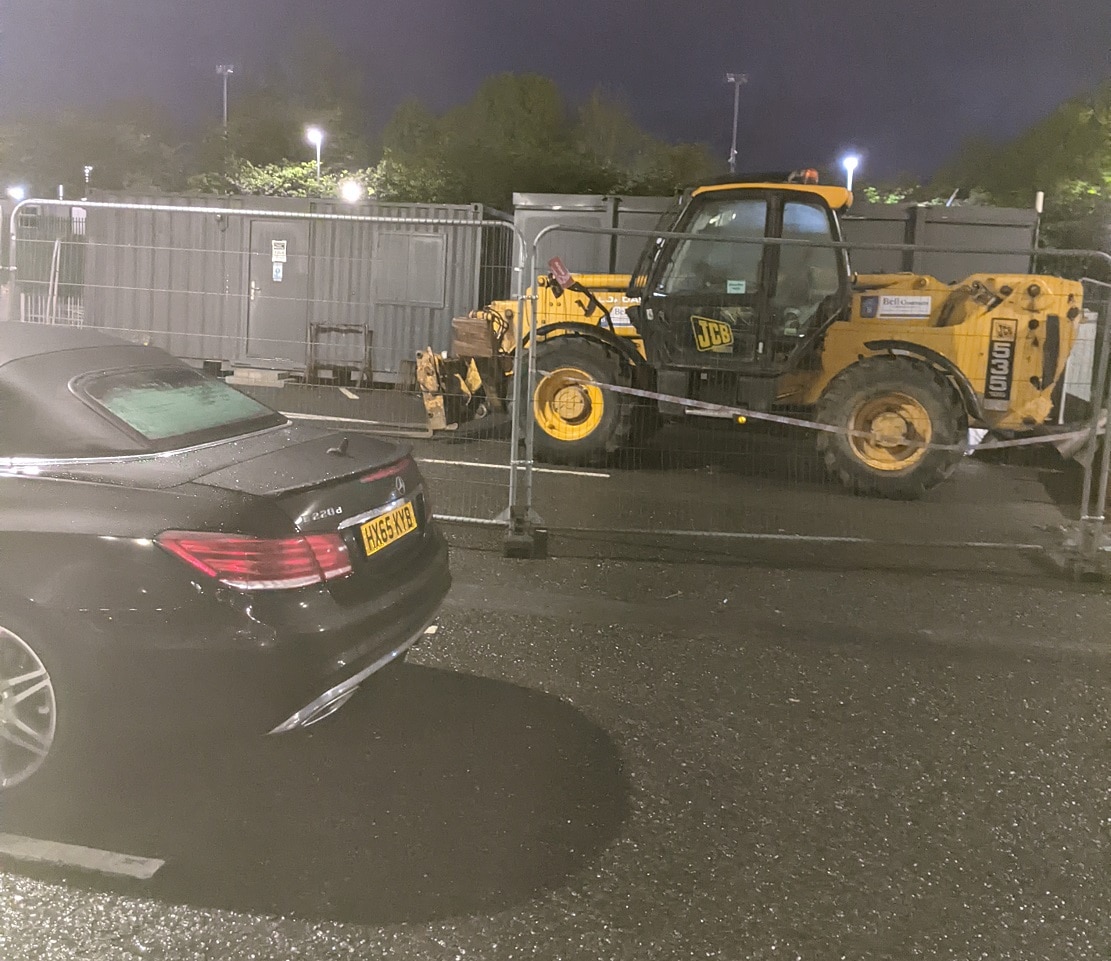 A pensioner who received a parking ticket after driving her sick grandchild to Craigavon Area Hospital has said more parking spaces are needed.
The woman, who wishes to be known by her first name, Bridie, said that when she arrived at hospital on Tuesday evening, the only space available close to the children's unit was a disabled space.
"I would never normally use a disabled space," she said. "But I was using a stick because I have hurt my hip and there was machinery taking up a lot of the other spaces.
"I ended up with a £40 ticket despite there being loads of disabled parking spaces left. I feel it is unjust and I think there needs to be more ordinary spaces and mother and baby parking. "
A spokesperson for the Southern Health and Social Care Trust said car parking around its "very busy hospital sites" is an "ongoing challenge".
"It is absolutely vital that we can manage traffic flow on these sites at all times and car parking enforcement is used to deter people from parking inappropriately in disabled spaces without a badge," he said.
"We would encourage anybody with a car parking concern/complaint to contact our Service User Feedback team by telephoning (028) 37564600 or emailing serviceuserfeedback@southerntrust.hscni.net"
Sign Up To Our Newsletter