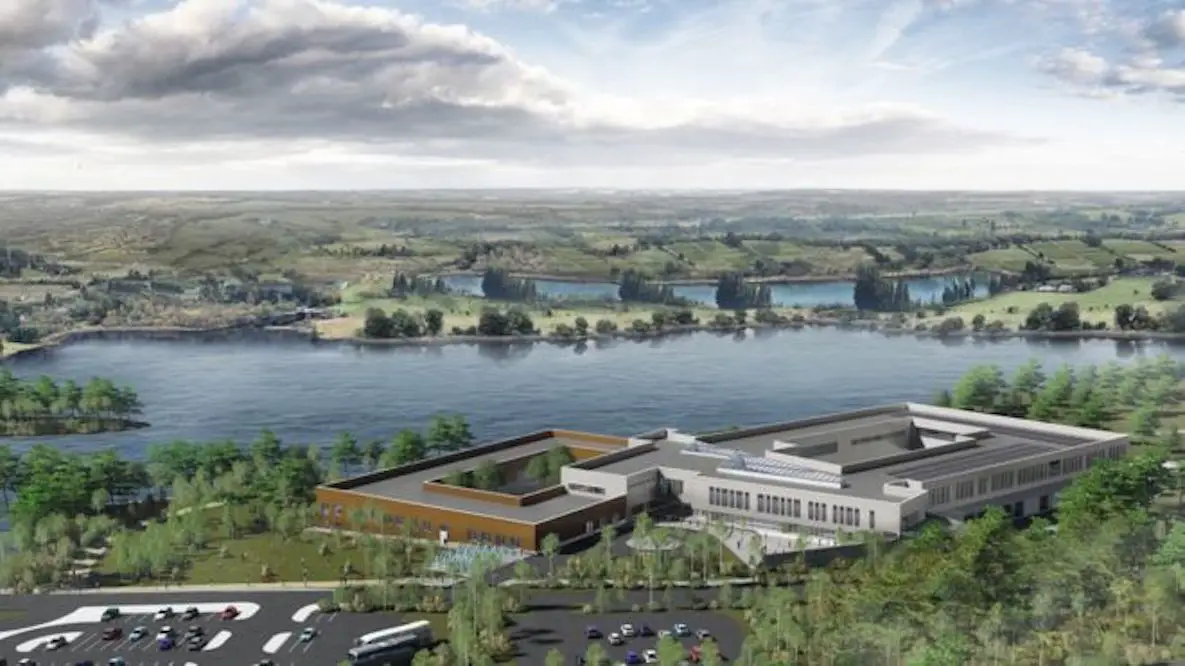 The Department of Infrastructure has confirmed it intends to abandon two stretches of footpath at Craigavon to Lakes to make way for a new £45 million Southern Regional College campus.
The controversial development was first mooted when similar campuses were revealed for Armagh and Banbridge.
Both of those have since been built and are operational.
But the Craigavon development has been delayed and subject to ongoing protests by campaigners who say that the lakes area should be saved for public use.
Now, however, the Department of Infrastructure has written to Armagh City, Banbridge and Craigavon Borough Council to confirm its intentions.
It says it is proposing to abandon two stretches of footpath.
In correspondence to council, the Deparment's Lands Section advises: "The abandonment has been requested on behalf of the Southern Regional College in order to facilitate the construction a new college campus."
It says alternative routes to those paths to be abandoned would be "constructed as part of the initial works", while another alternative footpath, located within the construction site, would be available when works are completed.
The correspondence adds: "Upon abandonment, the ownership of the footpaths will revert to the registered owner and the new footpaths will be adopted by DfI Roads."
ABC Council has been asked to give its opinions and whether or not it has any objection to the proposed abandonment.
Earlier this year, when planning approval was turned down for housing at Gosford Forest Park there were claims that those in Craigavon were the "poor cousins".
SDLP Councillor Thomas Larkham pointed to the wording of comments made in opposition to the Gosford development – which is now subject to appeal –  in that it "would create a dangerous precedent".
And he added: "The precedent was already set for applications like this the minute SRC got the green light to build in Craigavon City Park.
"The message then was loud and clear for developers that this council are in the business of selling off chunks of lands within our parks for development, however, it's become clearer as this application in Armagh has been refused, that every park in the borough is off limits except Craigavon City Park.
"A total shame and disgrace and I call on all those councillors who want to rightly protect Gosford in Armagh to do likewise in Craigavon and stand with the people."
The letter on the abandonment will be discussed tonight (Monday) at the monthly meeting.
Sign Up To Our Newsletter