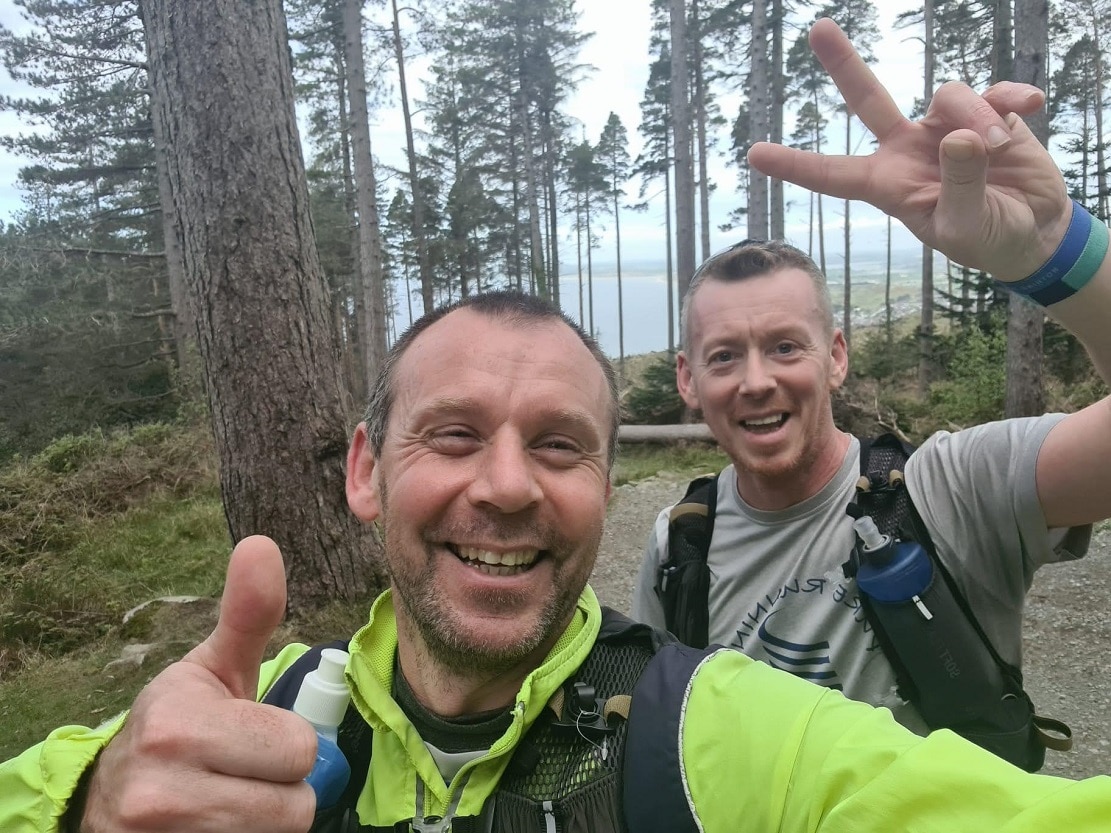 Two past pupils of Lismore Comprehensive School in Craigavon are gearing up for a 105-mile run to raise money for gym equipment for the new school.
Sean Collins and Sean McKeown will be stepping out this weekend to raise vital funds for the gym at the school's new-build, which they say will reap wider benefits for the local community.
The duo are no strangers to challenging themselves, as they both operate a local charity called Fitzone Foundation, which is based in Craigavon and seeks to promote health and wellbeing in the local area, by organising physical activity and mental health programmes.
This latest challenge is organised by We Run Wild NI, who organise runs and races up and down Northern Ireland.
Speaking to Armagh I, Sean Collins said he is always keen to push himself.
"Sean and I like a challenge. Last year I saw the event advertised on Facebook and asked him if he fancied giving it a go," he said.
"It's 105 miles and goes from Ballintoy right down to Gortin [Co Tyrone]. You're taking in the Giant's Causeway and Portrush.
"We have 34 hours to do it in and we start on Saturday morning at 8am. Whenever we finish we finish."
Sean said his role in the Fitzone Foundation, along with his desire to empower people in the local community through sport, helped drive his desire to raise the money
"We were just going to go out and enjoy it, but then I joined the Friends of Lismore committee and because me and Sean also run the Fitzone Foundation, we decided to raise money for the community gym in Lismore," he explained.
"The reason being that the gym is going to be available for the community. It's ideal for what we believe in."
The project means a lot to the two Seans, as they both have strong ties to Lismore school.
Added Sean Collins: "Sean and I both went to the school. I have a son who's just started his GCSEs and three other kids, two went to Lismore and one will go to Lismore. Sean's wife went to the school and he has a daughter there.
"Some people think when we get the new school we'll get everything with it. You basically get the shell. With the gym, it's a step forward. If we're able to help  them get the equipment they need for the community then why not? We're already doing the run anyway."
Despite the duo's desire to provide a positive contribution towards the school, they feel the actions of some have set back that progress.
Destruction was caused at the site of the new-build last weekend, with it being estimated that thousands of pounds of damage was caused.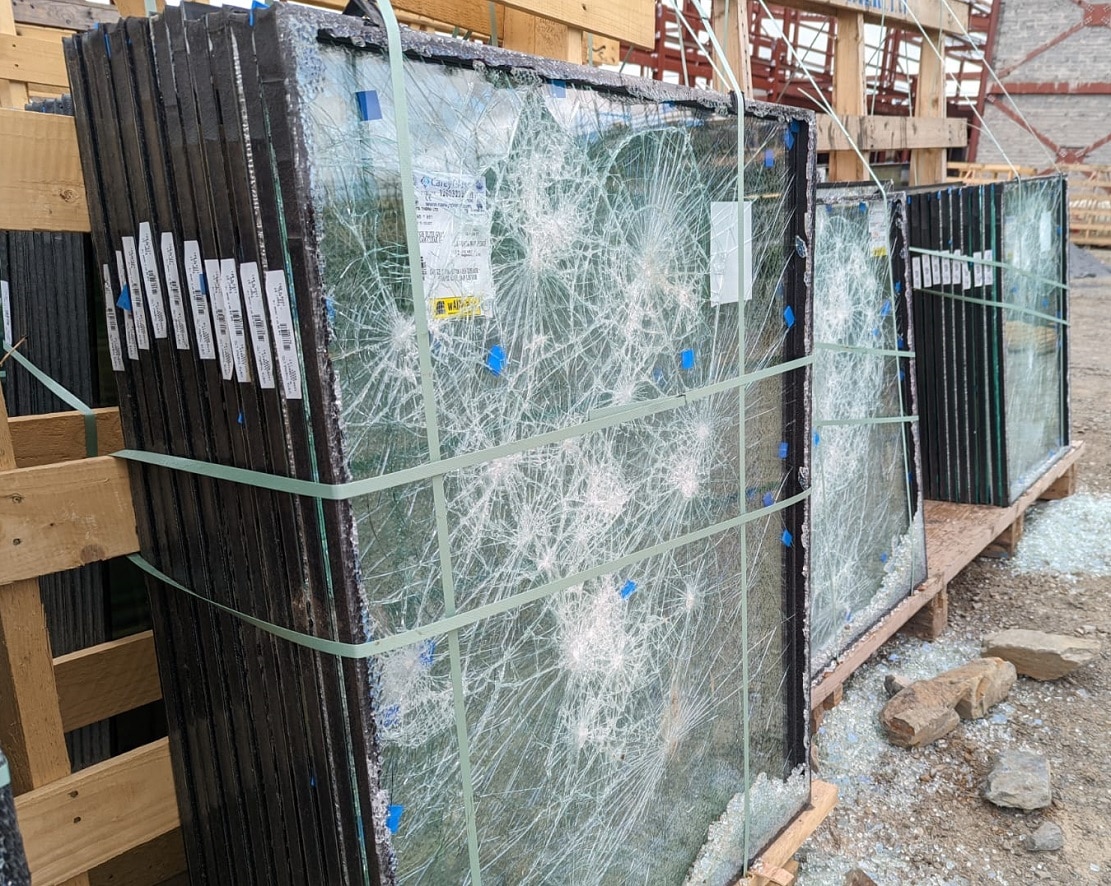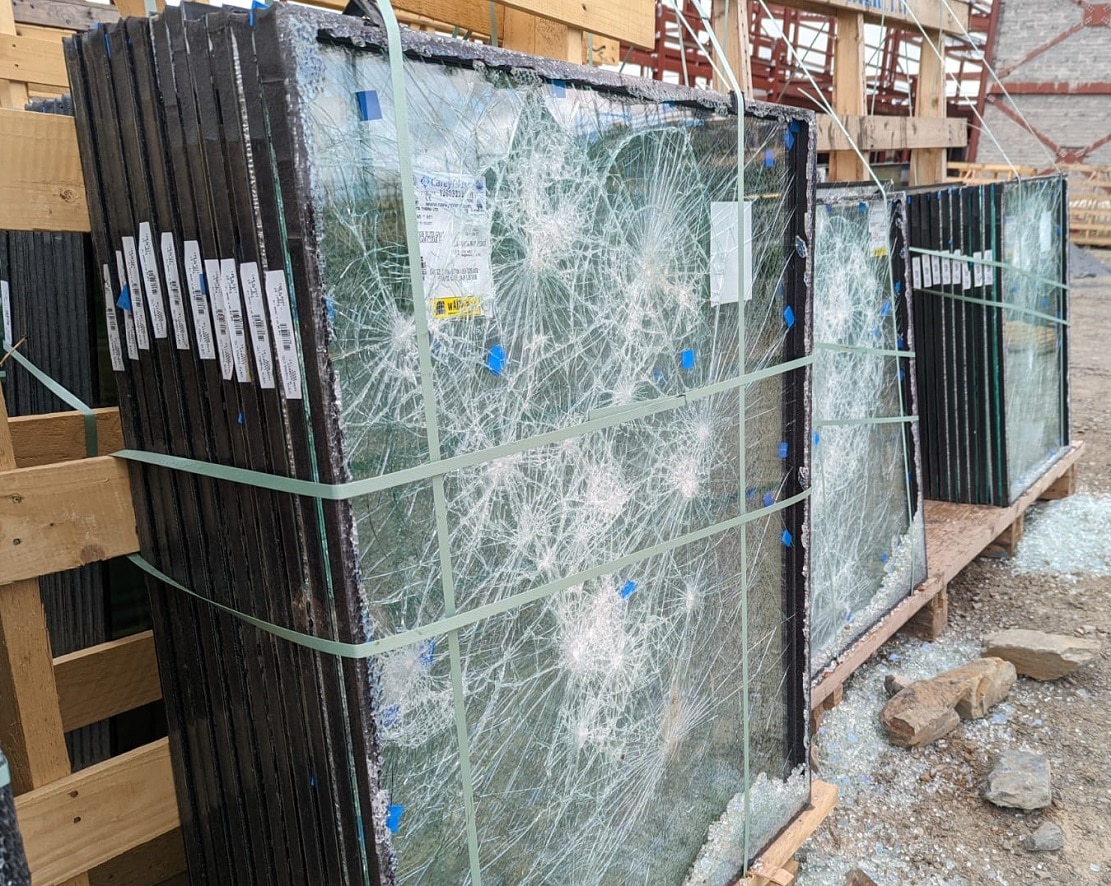 "I think it's out of order", Sean said.
"Last week we went to the school and ran ten miles around the playground as a way of raising money and awareness. It was great because the kids were out and they were walking and running with us.
"It was a great buzz getting them out and getting them active. I spoke to a teacher and said 'I wonder how long it'll be before they break the windows of the new school' and it was only a week after that it happened.
"It's the fact the school are trying to get more involved in the community, letting the community use the facilities, then you get people like that costing them a fortune. It's a disgrace what happened."
Despite the setbacks, Sean isn't deterred.
"It's been tough, we started training in January. I can't wait till it's finished but one thing I'm looking forward to is the scenery," he said.
"This is Northern Ireland, look what we've got here. We don't need to go abroad when we've got this on our doorstep. I can't wait and I'm sure we will spend time taking photographs."
He concluded with his inspiring brand of positivity which he will bring when facing this huge challenge:
"It'll be tough but it'll be epic. You're talking well over 24 hours. It'll be a great experience and I just hope we raise enough money for the school," he said.
"You can do whatever you want if you put your mind to it, that's my motto."
Donations for the run can be made to;
https://www.gofundme.com/f/lismore-new-school-community-gym?utm_campaign=p_cp+share-sheet&utm_medium=copy_link_all&utm_source=customer
Sign Up To Our Newsletter