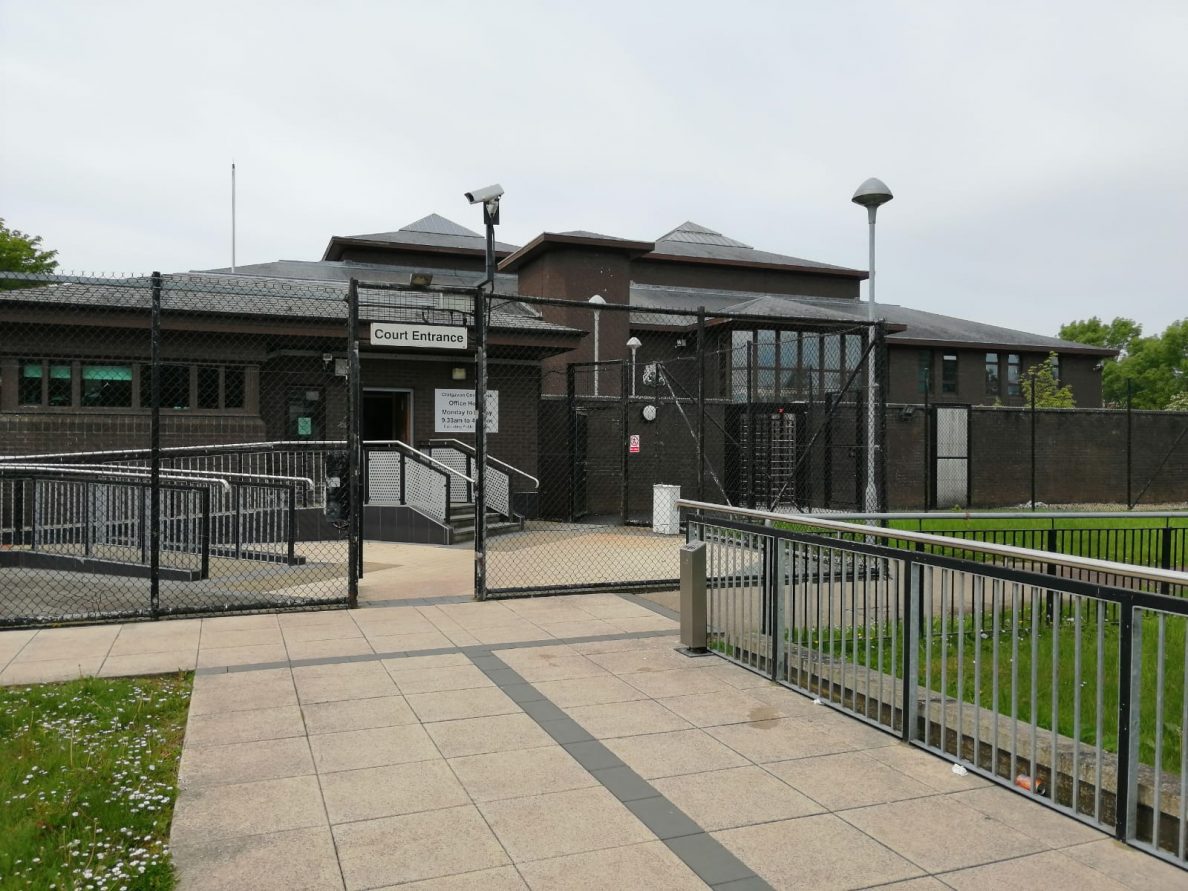 A Craigavon man has been sentenced to one month in prison after a taser was found on his bedside cabinet during a search of his home.
The 50-year-old's barrister told court the defendant had not been the person who had obtained the weapon and that it had been "covered in dust" and unused.
Gregory Burke, of Kelly Gardens, pleaded guilty to possession of a prohibited weapon and disorderly behaviour at Magistrates' on Friday, via videolink from Maghaberry.
It was heard that these offences referred to two separate incidents, one of which occurring over ten years ago.
On February 11, of 2009, police were called to a disturbance at a takeaway on Church Place in Lurgan.
Officers arrived to find the defendant and his son in an aggressive stance shouting at staff of the takeaway before turning on police.
Burke was subsequently arrested but struggled and refused to get into the police vehicle.
Officer had to restrain the defendant for the safety of those in the vicinity, it was noted that Burke was highly intoxicated.
On April 22, of this year, police attended the defendant's home to carry out a search after a warrant was issued due to an unrelated matter.
During this a taser was found in the front bedroom of the property.
Police spoke to Burke who identified that bedroom as his own.
The defendant was subsequently arrested and during interview at Banbridge Custody Suite made full admissions.
Defence barrister Conor Lunny stated: "Mr Burke has recently spent time in Cuan Mhuire, he is a man who has struggled with alcohol for some time.
"It is unclear why the 2009 matter has not been previously dealt with he has made appearances in court and even served time during the intervening period".
He continued: "With regards to the other matter, police were tasked to his house due to an unrelated matter but he wasn't the person who obtained the item.
"It had been sitting on his bedside cabinet, covered in dust is his instruction, and had not been used."
Mr Lunny added: "It is accepted that this was a very serious level of weapon, alcohol is also still an issue for this man it's an up and down situation".
District Judge Bernie Kelly said: "We cannot have members of the public arming themselves with weapons that could cause serious injury or worse".
For the possession of the taser Burke was sentenced to one month in prison with a absolute discharge being issued in the disorderly behaviour matter due to the passage of time.
Sign Up To Our Newsletter