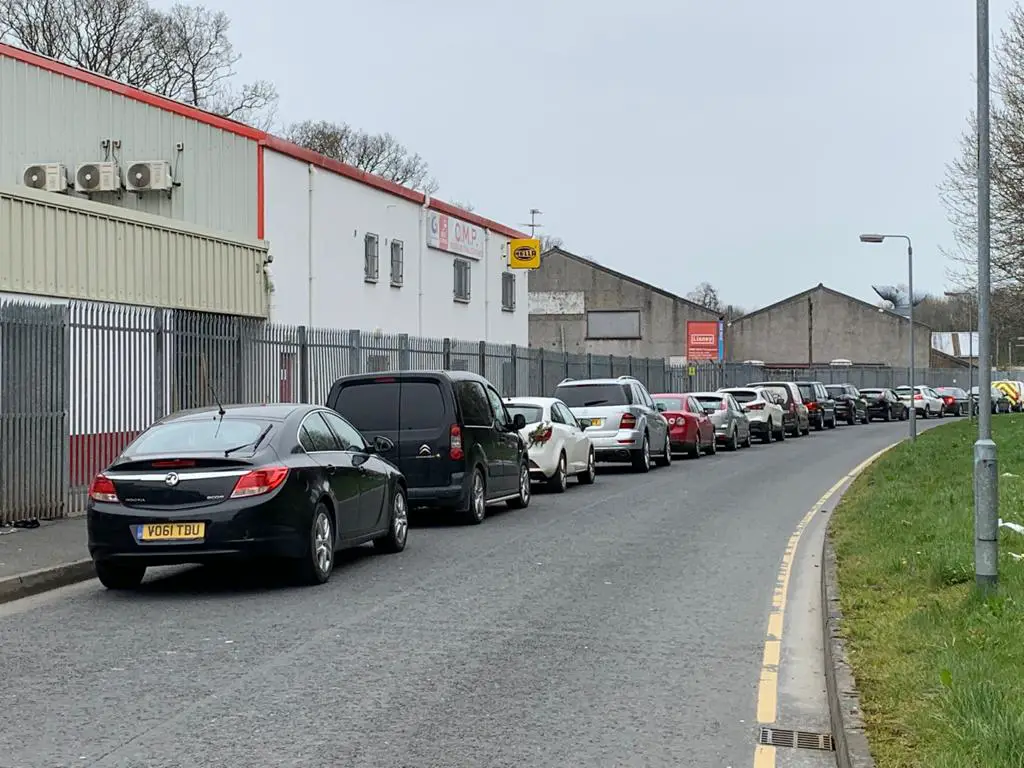 The weeks-old debate on the re-opening of recycling centres will take centre stage at an historic first ever virtual meeting of Council later on Thursday evening.
Armagh, Banbridge and Craigavon Borough Council are linking up for the first time since lockdown in what is a special meeting of councillors and officers.
DUP councillor Darryn Causby has called for the borough's recycling sites to be re-opened, saying it was time for "no more dithering, no more delay, [and] no time for others to drag their heels."
The Portadown representative commented: "These centres can be opened, respecting social distancing and the health and safety of the public and staff.
"The DUP will be insisting action is taken to open them immediately. Fly tipping is increasing and additional waste is being generated in homes, it's now time to reinstate this essential service."
However, Ulster Unionist councillor Julie Flaherty said "it's not as easy as flinging open the gates".
Councillor Flaherty bemoaned how the matter was "being whipped up and turned into a political issue".
"I am not going to make any more 'excuses' about this issue of the recycling centres being closed," she said. "we have always been clear – they will open when it is safe to do so.
"They were closed for a good reason. The reasons for this were clear at the time, and although regrettable, it was the right thing to do for the safety of all. This is the most difficult period of time we have ever faced as a community.
"Waste collection is a priority – it is an essential service. Our refuse and street cleansing staff have not stopped working.
"Our bin men, and waste management staff have been amazing and deserve our thank-you. They have responded so quickly to every request for help and clearance. They are frontline staff and do not deserve the abuse some have had over this!."
Read more: Hoards of traffic queuing to get into Armagh recycling centre a strain on nearby businesses
Councillor Flaherty addressed fly-tipping and commented that it was not a new thing – people always carried out this illegal practice – but admitted there had been a "slight increase.
"Times are different, times are hard, families are at home, people are doing chores and gardens, and eating out the house and home," she added. "More waste is being generated genuinely, and we know we have to address it."
The Portadown representative said there were other issues that needed addressing, such as: the disposal of the waste on the council side of things – removal and processing; capacity is a big issue at smaller sites; traffic management; borough residents only-essential journeys; bulky waste; green waste; what type of waste and how much."
"All the processes have to be in place, it's not as easy as flinging open the gates unfortunately," she said.
"Most of the issues which led to the closures have been addressed and opening some sites is looking positive. We have to decide [tonight] how do what is right, for everyone, at the right time.
"Decisions are difficult, they are called hard decisions for a reason. Sometimes the right decision is not the popular decision. That is, unfortunately life, and it is the job we have in council.
"We said this early on, and I stand by it; this is going to be tough going over the next few weeks, months and perhaps year, but we need to work together.
"We have taken advice from officers daily over this issue, and will do so again [tonight] as a UUP group when we will vote accordingly."
Sign Up To Our Newsletter