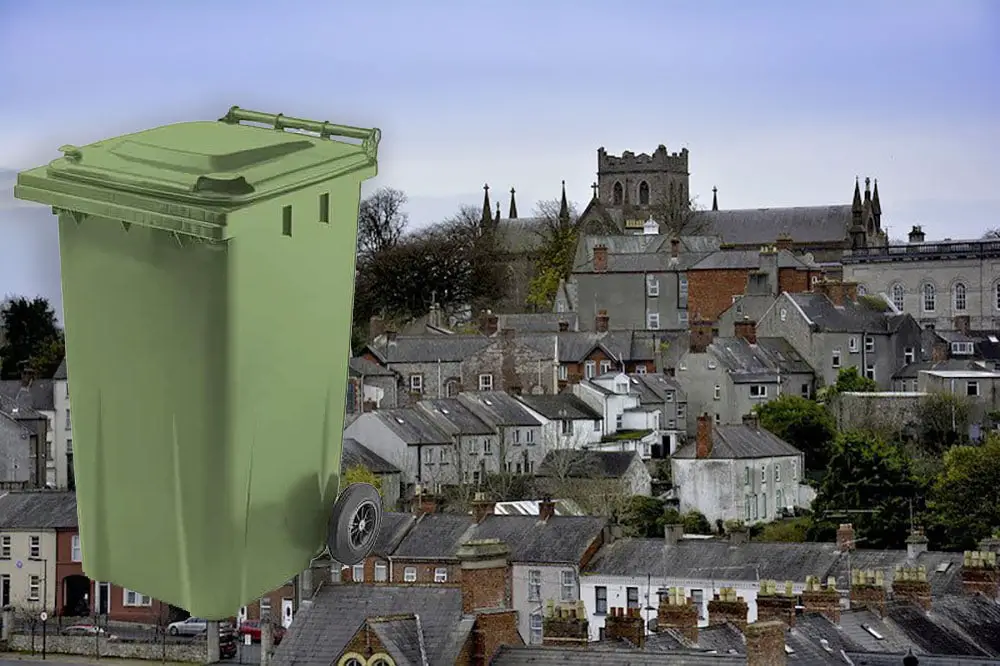 Armagh City, Banbridge and Craigavon Borough Council's head of environmental services has asked for "patience" from residents and elected members concerned by the roll out of the new centralised recycling service across the borough.
Issues with the transition to the new service were discussed at a meeting of Council on Monday, November 22, with Council's head of environmental services admitting it had been a "very bumpy road".
Alderman Gordon Kennedy claimed a lot of the calendars that were distributed advising residents as to when their new bins would be collected were wrong and asked if a report detailing the problems and how Council was tackling them could be put together for the next meeting of Council's environmental services committee.
The Lord Mayor, Alderman Glenn Barr confirmed a report would be brought to the committee and asked any elected representatives with concerns to make officers aware of the problem.
Thanking staff at the Armagh depot for their efforts in dealing with the situation, Councillor Thomas O'Hanlon described the problems with the app as "dreadful" and said he had been contacted "almost 400 times" on social media about bins in the last 10 days.
"Last week, the app for my address was giving me the wrong details. At the weekend it was telling me there was no scheduled collection for my area and then, last night, I got a message through the app telling me to put my bins out for today, which is the wrong day," said the SDLP group leader.
"It is causing a lot of confusion out there for people and I would be grateful if that report could be circulated to all Armagh and Cusher members.
"Okay we didn't think it would be it would be smooth but it has been a bumpy road these past few weeks and I have received close to 400 messages on social media about bins alone in the last 10 days."
Councillor Sam Nicholson said he would concur with other councillors concerns and said while he appreciated the "mammoth task" at hand, the issue with the app is his biggest problem.
"We know this was a mammoth task but the big problem, for me, is the confusion with the timetable on the internet," he said.
"The card said one date and the internet said another and unfortunately, society as a whole believes everything on the internet. Unfortunately they are ignoring their cards and going by the internet.
"So my question is, is the internet now sorted?"
Council's head of environmental services, Barry Patience, praised his staff for their efforts so far but described the roll out as a "very bumpy road" and urged all involved for patience while the system is ironed out.
"There are now 22,500 homes with a brand new system from a Friday to a Monday," he said.
"There were brand new staff on a Monday morning and because of the way we took over from Bryson House we did not know how many there would be. We have new routes new drivers, loaders and vehicles. It is a bumpy road but we are getting through those things.
"The calendar that we delivered out to people was created under the addresses supplied by LPS. If there was an issue with that we were hoping the calendars would be updated online.
"That has not been as smooth as we would have liked and we are working our way through that. It has improved but it is still not right yet and we are going to keep working on that with the technology companies.
"There has been a number of things we will learn from this so I can only ask for your patience. I know it has been frustrating but the staff are working as hard as they can to rectify this."
Thanking the staff on the ground, Councillor Paul Berry asked why Council was not ready for the change they knew was coming and called for an immediate report to be circulated to members detailing Council's efforts to fix the situation.
"We knew this was coming, why were we not ready for this," he asked.
"I would like an immediate report in relation to the plan going forward. I appreciate it was going to be a bumpy transition but I think it is important that we are doubly sure and certain that the app and website are all up to date and that most of the bins, if not all of them, have been delivered."
Alderman Jim Speers said he too had been "inundated" with calls from residents about the issue  and asked that the report is circulated to all members to allow them to answer residents' questions as best they could.
Sign Up To Our Newsletter