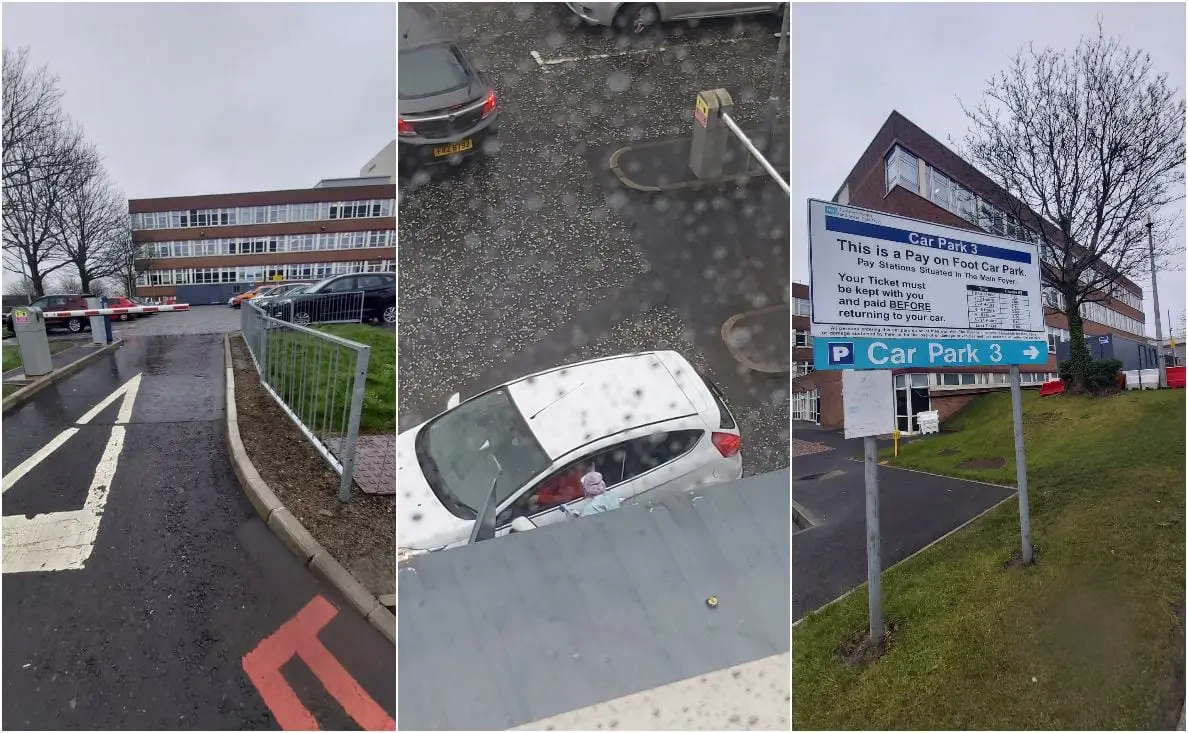 A Co. Armagh man has raised concerns over apparent coronavirus testing which being carried out in the car park below the maternity ward at Craigavon Area Hospital.
The new father, who wished not to be named, says that those entering the car park are still having to use the ticket machines and barriers, which he says, are not being sanitised.
He also received a ticket after refusing to use the car park but says his concerns are for vulnerable family members who have visited his new baby, all the while using the ticket machines.
Tickets are issued for each and every car that comes through the barrier.
Speaking to Armagh I, he said: "The child was born in the early hours of Thursday morning and I've been here since. It was only the other morning I copped it and I was just thinking to myself, 'hold on a minute, what's going on here?'
"There were dozens of cars, but the thing is nobody is sanitising those machines; where you press to get the ticket coming in, people are coming and getting the test done and using the machine to get out again."
After seeing what was going on, the concerned new father questioned what was happening and says he was told it was coronavirus testing.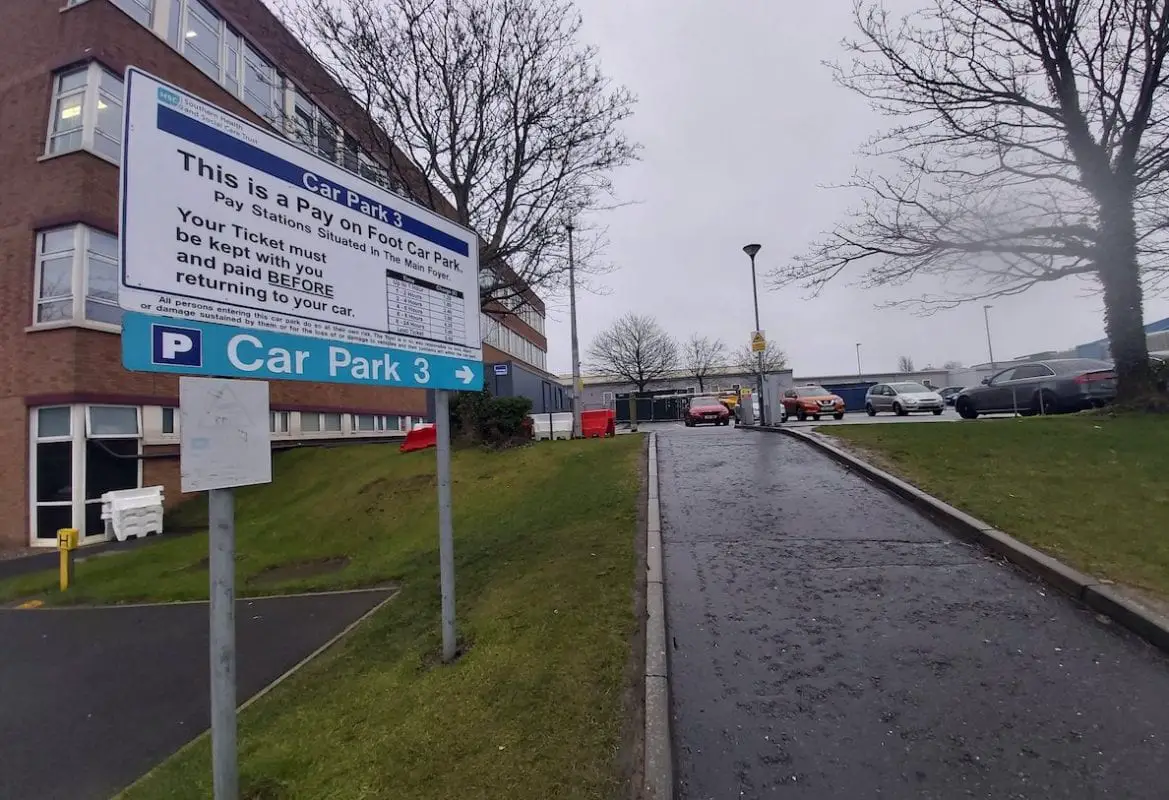 He continued: "I just kind of thought, right, I am not parking in there, I'm not risking that, my father has a low immune system, I don't want that brought to the house so I just parked outside it.
"I was sitting at the window earlier, had a look out and saw I guy writing me a ticket, the thing is, why is the public having to pay to use that car park at the maternity ward, when they are using it to test for this?
Fearing for his newborn child, he added: "There are a few things in our family, and I am sure most families are the same, that this child could potentially have inherited so getting something like that, it could be very dangerous.
"It is very worrying, it has distressed me and my wife; I am sure we are not the only ones too, I just want to get home, I just want to get the two of them home.
"My father has no immune system, my wife's father is a transplantee, so they have both been to visit before we clocked what was going on out there, so has that put their health at risk parking out there.
"They are both over 60 and it could kill them; from what we have been led to believe by reports."
A Southern Health Trust spokesperson said there were plans to make the car park in question a coronavirus testing zone only.
Sign Up To Our Newsletter