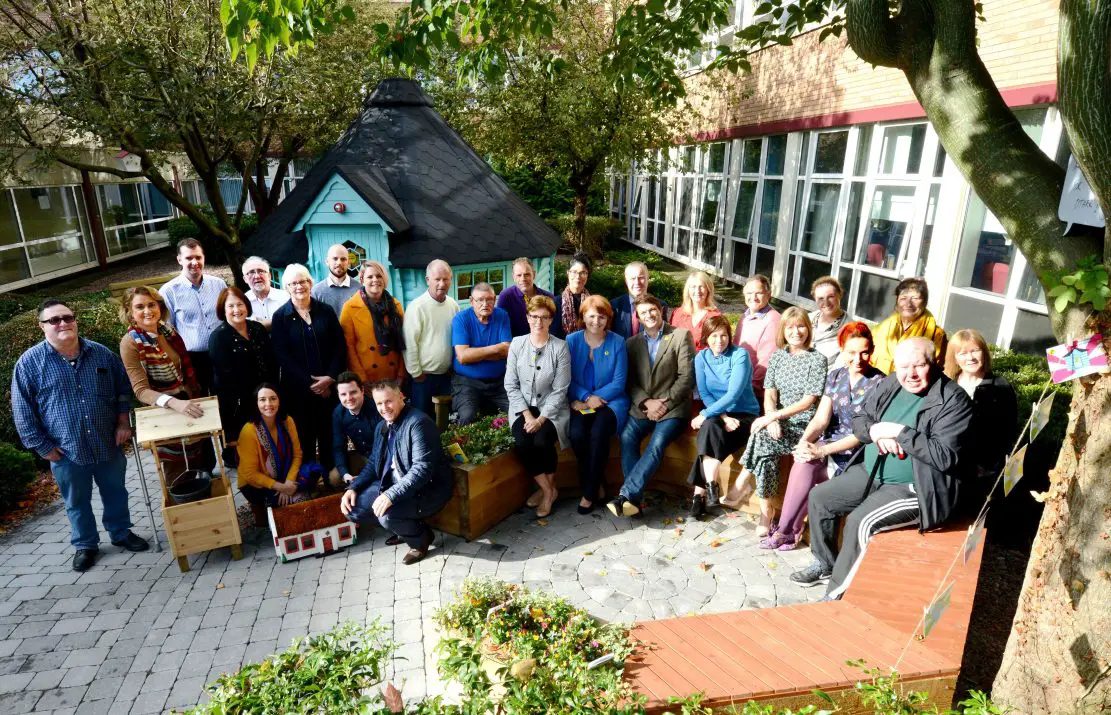 A new Courtyard Cabin – offering a unique and supportive space for people to come together in a busy and often stressful hospital environment – has been officially opened at Craigavon.
The hexagon-shaped, hobbit-like wooden cabin has seating for about 15 people and is located in a courtyard in the centre of the hospital, surrounded by trees and plants and outdoor seating.
Melanie McClements, Southern Trust Interim Director of Acute Services said: "The idea of creating 'a human hospital space' was supported and driven by people using our services.
"This courtyard was ideal as this space wasn't being used. We also secured external funding to pay for the cabin so we didn't use money designated for frontline services.
"Hospitals can be stressful and emotive places and we think having this unique space in the heart of the hospital, situated close to our Intensive Care Unit and theatres, will benefit patients, staff and visitors who just want a bit of time-out in a different place.
"I want to thank everyone who worked so hard on this project, particularly those from the community and voluntary sector such as the service users from Day Opportunities who planted beautiful plants in the garden."
The courtyard cabin was inspired by the Camerados international movement which aims to create social environments that enable human connections by creating spaces for people to be alongside as equals and look out for each other.
Public living rooms have been created in 5 five hospitals in England – Rotherham, Middlesbrough, Blackpool, Thameside and Norwich – with over 70,000 people visiting them.
The Trust has been working closely with Maff Potts, who is Director at Camerados. Maff has been involved in similar projects in other hospitals, such as the placing of a teepee inside a hospital in Blackpool.
Maff is based in England but took the time to attend the official opening in Craigavon and was clearly impressed by what he had seen.
"I am really delighted to be here for the opening of the Courtyard Cabin in Craigavon Area Hospital," he said.
"This is the first cabin that has been created in a hospital and the first time a public living room has been created in an outdoor space.
"The cabin is fantastic and I particularly like the way the team here in Craigavon took our idea and came up with their own amazing spin on it and actually built a little building.
"I hope that the cabin will be a place where people can be camerados to each other – looking out for one another through tough times – that's what a public living room is all about!
"Craigavon is such an exciting new member of the movement as we'll learn a lot from this little cabin."
Sign Up To Our Newsletter