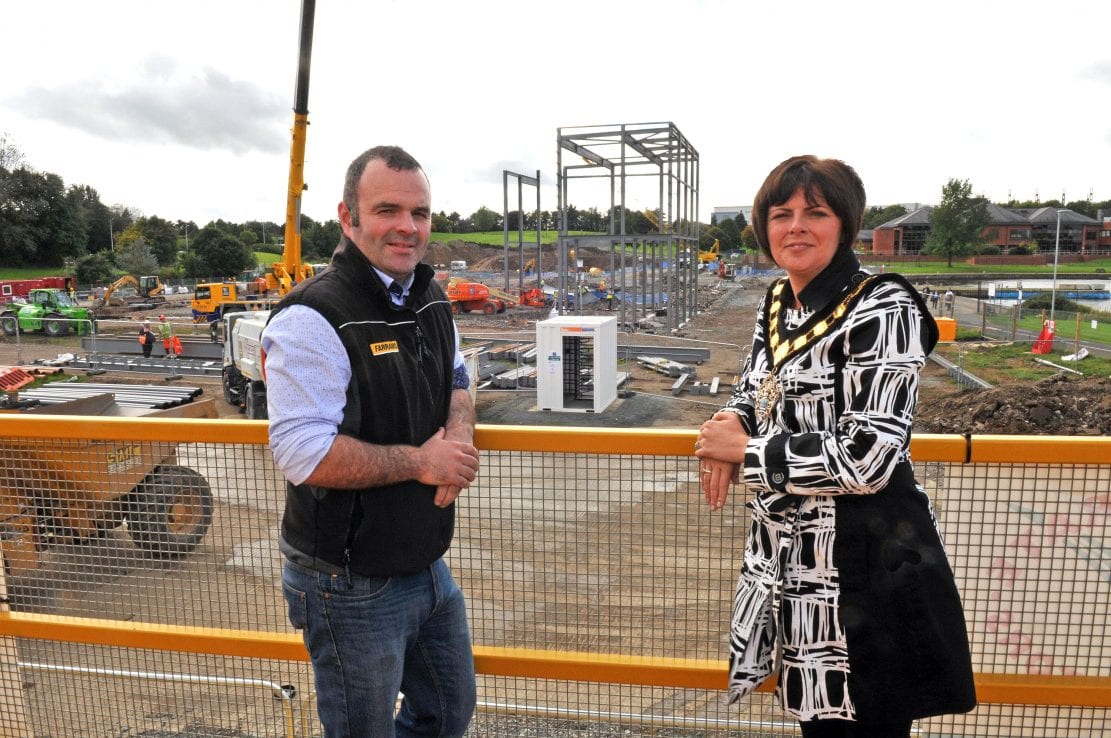 This week marks a significant milestone for the new £35 million state-of-the-art leisure centre in Craigavon, which is due to open in summer 2020.
With piling works complete, the steelwork has started going up, with ABC council saying a buzz of excitement has been created, as passersby start to see the size and scale of the new venue.
In the last two months Tandragee-based concrete and piling company Taranto installed over 1,000 concrete driven piles into the ground, ready to support the 650 tonnes of structural steel that will form the new construction.
County Down company Walter Watson Limited, the largest family owned structural steel fabricator in Ireland, is now on site erecting the structural steel, with the dry-side part of the steel structure due to finish in November and the wet-side due to be completed next year.
A phenomenal amount of steel is required for this modern build which stretches 160 metres in length by 55 metres wide.
Lord Mayor Julie Flaherty said: "This is an exciting time as construction gets off the ground and we start to see what the new centre will look like! You can really get a feel for the scale of this incredible development now.
"I am so proud to be Lord Mayor witnessing this momentous project taking shape, knowing that it will be the pride of the borough, making this area the destination of choice for locals and visitors alike for generations to come."
The new facility, which is being built adjacent to Craigavon Civic and Conference Centre overlooking Craigavon's South Lake, features an impressive eight-lane, 50-metre swimming pool, a teaching pool, fun pool and a spectator gallery.
Once complete, the new gym will be the largest available on the island of Ireland, featuring state-of-the-art equipment, spin and dance studios.
It will also include an extensive health and beauty suite, activity rooms, squash courts and a large sports hall suitable for a variety of sporting activities, as well an extensive outdoor watersports provision.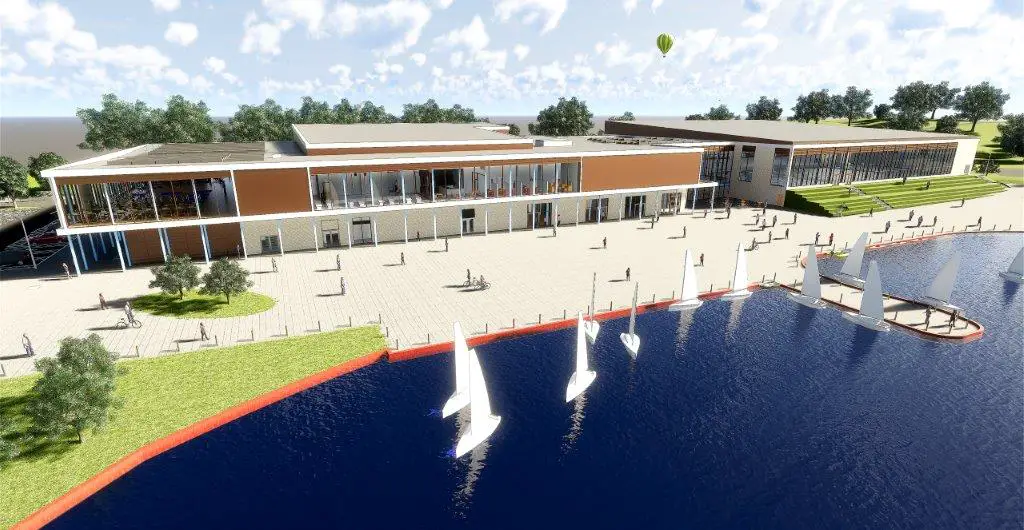 Farrans are the lead contractor on the project, appointed via public procurement specialist Scape's National Major Works framework. Scape's collaborative ethos involves engaging with approved local businesses, sub-contractors and suppliers, meaning that the Craigavon project will provide significant employment opportunities for local residents and businesses.
Earlier this year it was announced that the construction phase would create more than 500 jobs, delivering an estimated £6.5 million in direct wages to the economy.
Plans for the new leisure complex – first floated in 2010 – are part of a wider and ambitious regeneration programme across the ABC area.
Council says it will represent the largest capital project ever undertaken by the council since its formation in 2015 and will provide an enhanced facility, designed to improve the quality of life and wellbeing of the whole borough.
Sign Up To Our Newsletter