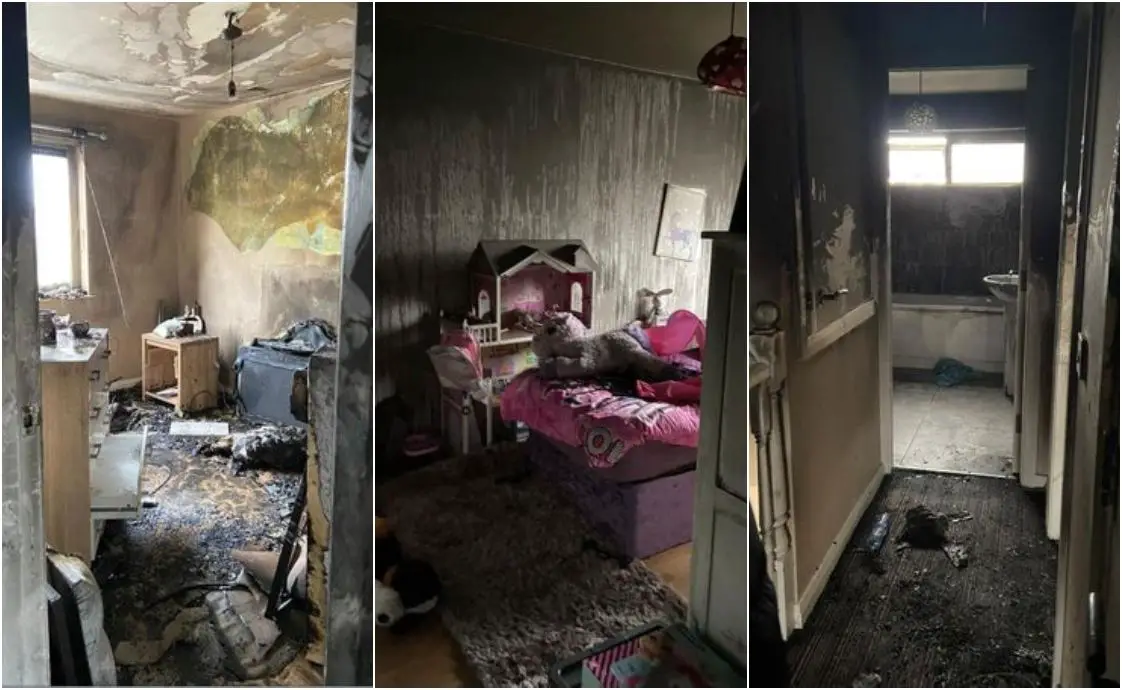 A Craigavon community have rallied behind a young family left homeless after a fire devastated their home on Wednesday morning.
The young mother and her two children, aged five and 15 months, narrowly escaped when their home in Drumbeg suddenly caught fire shortly before 10.30am.
Tommy Sheridan, of the Drumbeg Residents Association told Armagh I the community response, following the brutal blaze has been "unbelievable".
He explained: "I was alerted to it yesterday morning, at about half 10; she only lives done the street from me and so I went down to the house; it was in such a mess and she was standing outside with the child and just looked devastated."
Tommy explained that the mother had been cleaning and had gone to put her 15-month-old down for a nap, but as she opened the bedroom door there as a bang, windows smashed and the house caught fire.
"That is just how quick it was," he said, "it was a blessing from God that she had not got the child in the cot at the time because there was no way the child would have got out of that."
Tommy said it was the kindness of a neighbour that sparked fundraising as someone had approached him with cash to help the family out.
He explained: "They just handed me twenty pound and said 'I am sure you are going to do a collection'. I hadn't really thought about it but then thought why wouldn't I.
"My heart just went out to her; you just couldn't stand there and do nothing, they had lost everything."
Tommy then went on to set up a GoFundMe page to help the family. so they can buy clothes for their children and contents for any new house.
"I could not believe it, " he said, "how quick the response was, people were texting me saying do they need this, do they need that. It just shows you what a community can do."
Despite having an initial target of just £500, the GoFundMe page total now stands at over £3,000 in less than 24 hours.
Tommy added: "The biggest thing at the moment is that they are homeless; it was a private rental so it is going to take time to be repaired, so we are working along with the Housing Executive to see if we can get something sorted."
A spokesperson for the NI Fire and Rescue Service confirmed that two fire appliances were attended an incident at Drumbeg after a call at 10.25am on Wednesday morning.
The spokesperson said: "Firefighters were called to a fire in the first floor bedroom of a terraced house in Drumbeg, Craigavon yesterday morning.
"Firefighters wearing breathing apparatus used two jets to extinguish the fire. The cause of the fire is believed to accidental ignition and the incident was dealt with by 11.00am."
If you would like to make a donation to the cause you can do so by visiting the GoFundMe page.
Sign Up To Our Newsletter