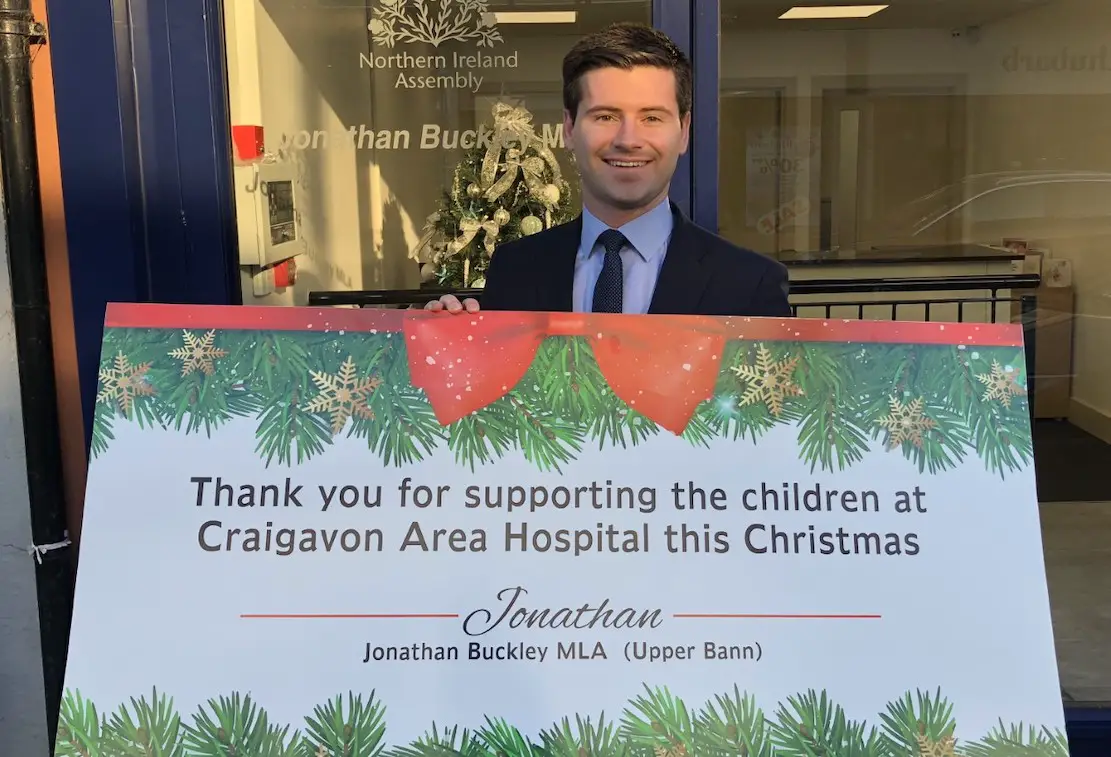 A Co Armagh MLA has launched a Christmas appeal in a bid to present gifts to sick children and their carers at Craigavon hospital this festive season.
On launching his appeal, Upper Bann MLA Jonathan Buckley said he hoped to present gifts to children that will remain hospitalised over Christmas.
"Tis year my plan is to present gifts to each of the children and their carers who will spend Christmas in Craigavon Area Hospital's Children and Young People's Unit," he said.
"Many of us take our health for granted, and this year I want to recognise the children that will be hospitalised over Christmas by spreading some Christmas cheer to those that are beyond the comfort of their own homes.
"Donations can be made at my Constituency Office at 6 West Street, Portadown or by contributing to our GoFundMe page.
"All donations will be presented at Craigavon Area Hospital's Children & Young People's Ward on Christmas Eve.
"I would like to thank all of those who have already contributed for their generosity."
Sign Up To Our Newsletter