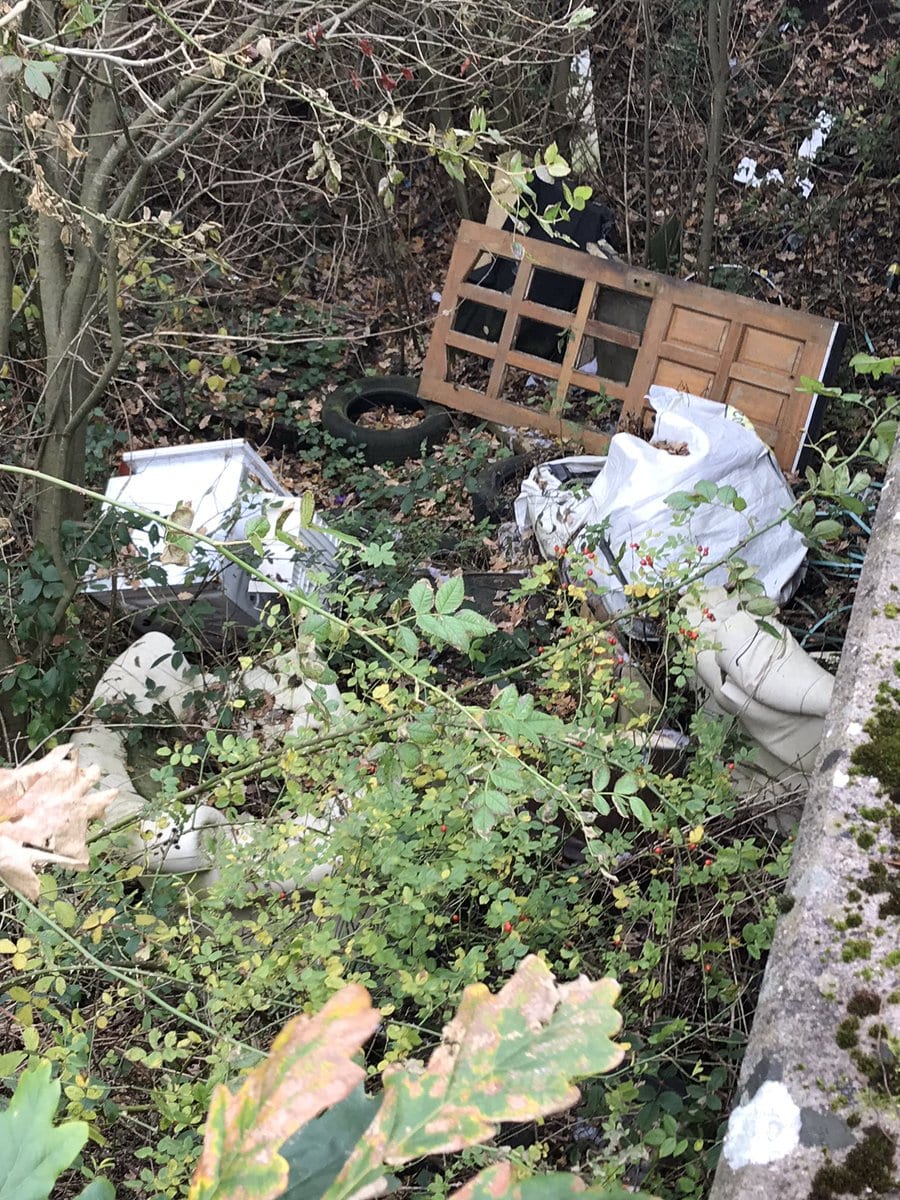 Armagh City, Banbridge and Craigavon Borough Council looks set to impose a £400 fixed penalty notice on those caught fly-tipping within the borough.
The decision, to set the fine at the maximum allowed under the relevant legislation, was taken by the local authority's environmental services committee at its meeting on Thursday, June 8.
During the meeting members heard from Council's interim head of environmental health, Elizabeth Reaney, who explained the offence of fly-tipping is different to that of littering.
"The offence of fly-tipping involves an accumulated quantity of waste and a degree of premeditation by the offender in the transportation, dumping and handling of the material and, obviously, there are significant costs in clean up," she said.
"Setting the fixed penalty notice at £400 will support Council's zero tolerance to environmental crime and increase the deterrent effect of fly-tipping.
"It does not take away council's ability to seek prosecution in the magistrate's court instead of fixed penalty notices for particularly serious offences."
Lurgan Councillor Mary O'Dowd said she welcomed the officers' recommendation but asked what else the council is doing to stop fly-tipping.
Ms Reaney said that in order to stop fly-tipping, council officers rely on "intelligence" from councillors and the wider community.
"What we rely on is intelligence and really good intelligence," she told the chamber.
"When we get that good intelligence, a team of officers will go out and ascertain the offender details and follow through on that. I will say the key thing is good intelligence.
"Unfortunately, we often don't get that information and it tends to take place in areas we can't control all the time but good information is key."
Ms Reaney also assured Cllr O'Dowd that she would talk to her after the meeting about specific areas where persistent fly-tipping occurs.
Craigavon Councillor Kate Evans asked about the council's bulky waste collection service and suggested that perhaps its unavailability leads to an increase in fly-tipping.
"It seems to be a massive problem in certain areas in Portadown and Craigavon where bulky materials are disposed of," said Cllr Evans.
"I am just wondering if that happens because people can only get one or two lifts done a year?
"Can we get a copy of when those routes taken place and how often they take place."
An officer told Cllr Evans they were aware the service had been suspended but would get back to her with the latest informtion before suggesting a high turnover in rented properties is more of a problem than a lack of a bulky waste collection service.
"In terms of the fly-tipping of those items, it has been our experience that where you are seeing those items in densely populated areas, a lot of that is coming, not necessarily from the fact people can access a bulky lift, it is the fact, perhaps, that you get a high turnover in certain tenanted properties," said the officer.
"In these cases, landlords don't even wait to log the bulky lift, they turn out the property so quickly, they set out the mattress and the bed and all of that.
"That ties back into Cllr O'Dowd's issue where we do have plans in place for those types of properties, through the environmental wardens and recycling inspectors and across a number of different departments.
"It is not always the bulky collection issues that causes the fly-tipping issues in these areas."
Banbridge Councillor Joy Ferguson asked if officers had any evidence to support their view that an increased fixed penalty notice will reduce the amount of fly-tipping and suggested the solution requires more than just a financial penalty.
"It might be a wider problem," said Cllr Ferguson.
"The solution might not just be price only and a more holistic approach to address the problem might need to be considered."
Ms Reaney explained the officer recommendation has been made in line with other council areas but assured Cllr Ferguson that if members wished to go a different route that would be their choice.
"Fly-tipping, as outlined in the report, is a premeditated type of behaviour and is not something that sticks to council boundaries," said Ms Reaney.
"In conversation with officers from other council areas, it is clear the regional approach is to recommend the maximum fine is introduced but it is down to councillor's discretion as to how we proceed."
Councillor Lavelle McIlwrath said he was happy to propose the officer recommendation to introduce the £400 fixed penalty notice and his proposal was seconded by Alderman Paul Greenfield before the chamber voiced its approval for the proposal.
If ratified at the council's monthly meeting on Monday, June 26, the £400 fixed penalty notice for fly-tipping will be enforceable from August 1.
Sign Up To Our Newsletter