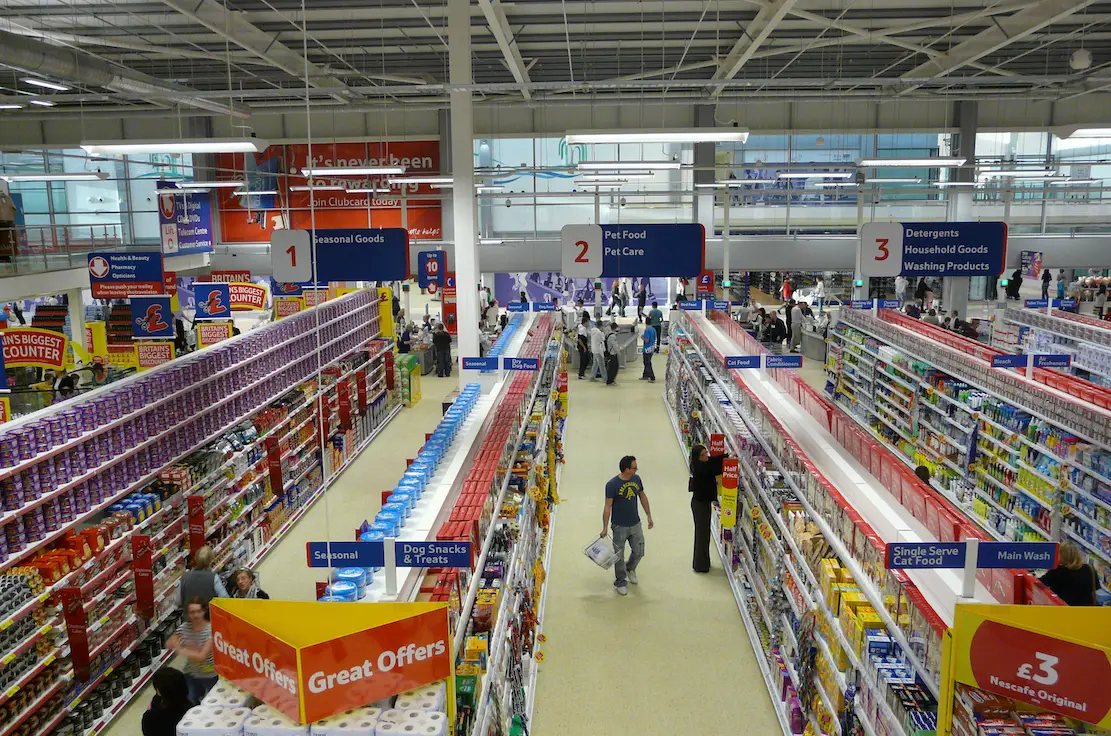 A man who tried to make off with a trolley filled with £200 worth of meat less than two months after getting a suspended sentence for a similar offence has escaped prison.
The district judge said he was prepared to allow the 36-year-old, who had spent significant time in prison, "the opportunity to break the cycle".
Joseph Francis McCabe, whose address cannot be listed for legal reasons, appeared for sentencing on one count of burglary at Craigavon Magistrates' Court on Friday.
Prosecution outlined that on October 23, police were contacted by Tesco in Portadown who reported that the defendant had filled a trolley with £200 worth of meat before making his way out.
McCabe was subject to a retail exclusion order of which Tesco was a named organisation.
The defendant was positively identified by police after they viewed CCTV footage from the store.
During an interview, McCabe made full admissions to the offence and said that he had gone to the store with the intention of stealing.
He claimed that he did not know that he was subject to a retail exclusion order.
Defence counsel stated: "Mr McCabe is subject to paramilitary threats. We would be applying for a partial anonymity with regards to his address.
"This was an unsophisticated and unsubtle shoplifting offence and this is a man who has spent most of his adult life in jail."
District Judge Steven Keown commented: "He received a four month sentence suspended for two years for attempted theft and committed this offence less than two months later."
Defence counsel said: "He has spent a significant time in jail; he has had difficulties adjusting upon release but probation have written a report that is supportive of not sending him back.
"He has been making progress and is on a waiting list for a heroin substitute programme."
District Judge Keown stated: "If he wants the opportunity to break the cycle I would be willing to allow that.
"I could not think of a clear situation, where no one could say anything against me sending him to prison today."
McCabe was sentenced to a two year probation order.
Sign Up To Our Newsletter