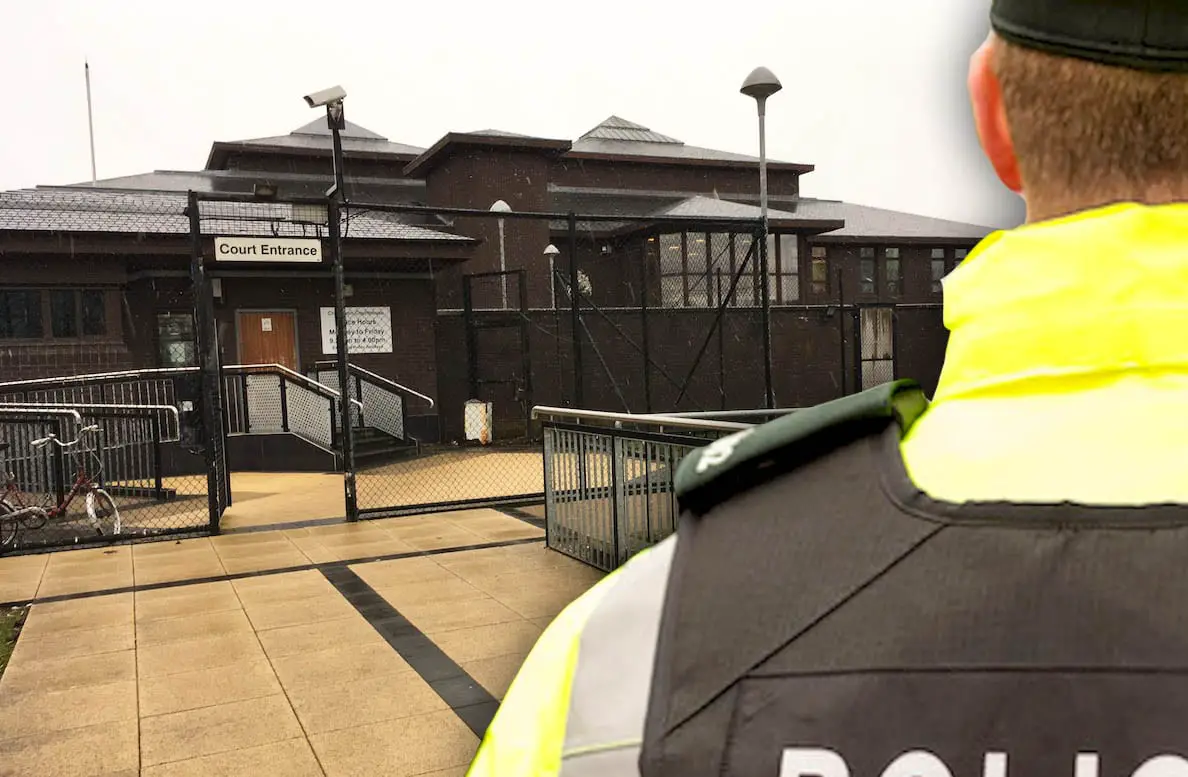 A Lurgan man who broke a restraining order by playing loud dance and heavy metal music has been handed a suspended prison sentence.
Court heard a neighbour had a restraining order on the 32-year-old which called for no noise which could cause interference.
Adam Richard Stewart, of Church Street, pleaded guilty to breaching that order at Craigavon Magistrates' Court on Friday.
It was revealed that on March 22 the neighbour entered the street to find that the defendant was playing loud music.
She went into her home but listened as the music became louder and louder.
The injured party went to Stewart's door to query the loud noise, but the defendant told her he believed the order to have expired.
She then corrected him but claimed she was verbally abused.
Court was told that Stewart shouted "go f*** yourself" before closing the door in the woman's face.
The injured party contacted police as she felt "stressed and harassed" by the defendant's actions.
Officers arrived to speak to her and noted the dance and heavy metal music coming from Stewart's flat.
They went to his door but there was no answer and the music became louder.
The defendant did eventually come to the door and was arrested.
However, Stewart had to be taken to Craigavon Area Hospital before he was taken into custody.
Defence counsel commented that Stewart could "occasionally not appear to realise the seriousness of the offences".
He added that the defendant struggled with his mental health and on that date was taken to hospital for "injuries at his own hand".
It was relayed that the restraining order had been put in place for three years and was due to expire less than two months after this offence.
Defence counsel stated that in all that time there had been no report of the order being breached and added that the injured party had now moved address.
Deputy District Judge Philip Mateer said: "Whoever moves in will also fall victim to the same level of anti-social behaviour."
From the dock Stewart told the deputy district judge: "I have had no complaints from the new neighbour – he waves at me all the time."
Deputy District Judge Mateer stated: "This was a court made order, which you breached; rather than comply with it you exacerbated the situation."
He added: "I don't like anti-social behaviour and you compounded this by the way you behaved to police."
Court heard the defendant had two previous suspended sentences from 2014 for assault and 2015 for possession of a Class B drug.
Speaking from the dock the Stewart said: "I lost my best friend in December. I went on a drinking bender for six months and I think I was going to kill myself that night, I am sorry for what I did".
Deputy District Judge Mateer said that while this was relevan, "whatever the circumstances you behaved in a way which affected another person's freedom".
Stewart was sentenced to four months in prison suspended for 18 months, with the judge warning him to "stay out of trouble".
In addition to this, he was ordered to pay compensation of £400 to the injured party within 26 weeks.
Sign Up To Our Newsletter