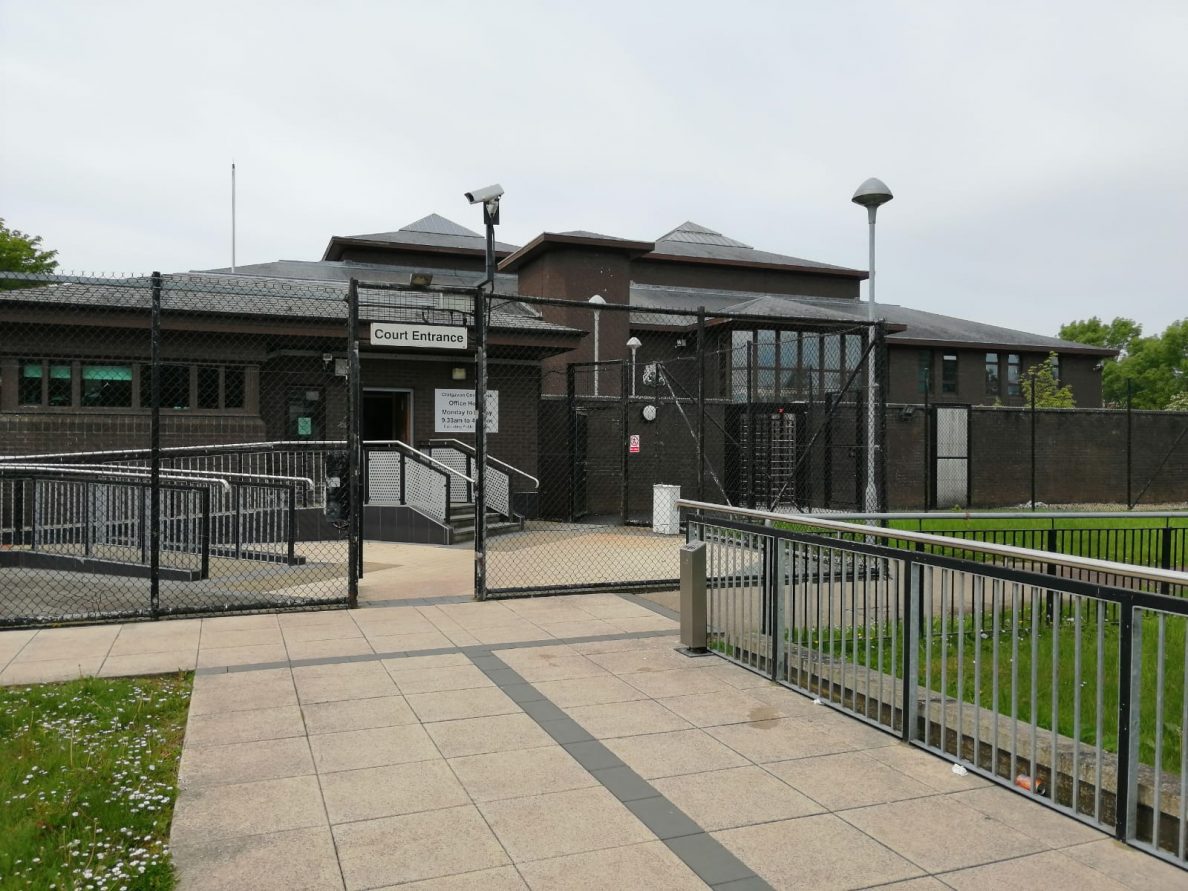 A Donaghcloney man who assaulted a male after having exchanged words with his younger brother has been handed a fine.
Court heard the 37-year-old, with no record, had followed a group of youths to their home, after numerous verbal exchanges were made, with the intention of speaking to their parents.
The defendant pleaded guilty to common assault and possession of an offensive weapon in a public place at Craigavon Magistrates' Court on Wednesday.
Prosecution outlined that in the early hours of April 28, police were called to a report of an assault on Weavers Lodge in Donaghcloney.
A number of youths said they had been followed by the defendant to the estate of Weavers Lodge. A brother of one of the young men, the injured party in the case, then approached the defendant.
The defendant reacted by squaring up to the male and headbutting him before punching him.
He made his way to a neighbouring property before returning a short time later.
The accused was subsequently arrested by police in the Lurgan area and made no reply to caution.
Defence solicitor Ruari Gillen stated: "He had been out drinking. He was walking home when he came into contact with this group of youths and there were a number of verbals exchanged.
"He followed them into the estate with the intention of speaking to the parents of these young men."
Mr Gillen continued: "The injured party is in his early 20s. He meets the defendant as he comes into the estate, he accepts he lunges forward, we would not necessarily say it was a headbutt but there is a coming together of heads.
"He later goes to a neighbouring property and grabs a table leg. In the statements it would appear he was using it to say to the group to stay away, it would not seem to have been used as a weapon."
Mr Gillen commented: "This is a man who has never been before the court before".
The defendant was ordered to pay a fine of £250, along with the offender's levy of £15, within 12 weeks.
Sign Up To Our Newsletter