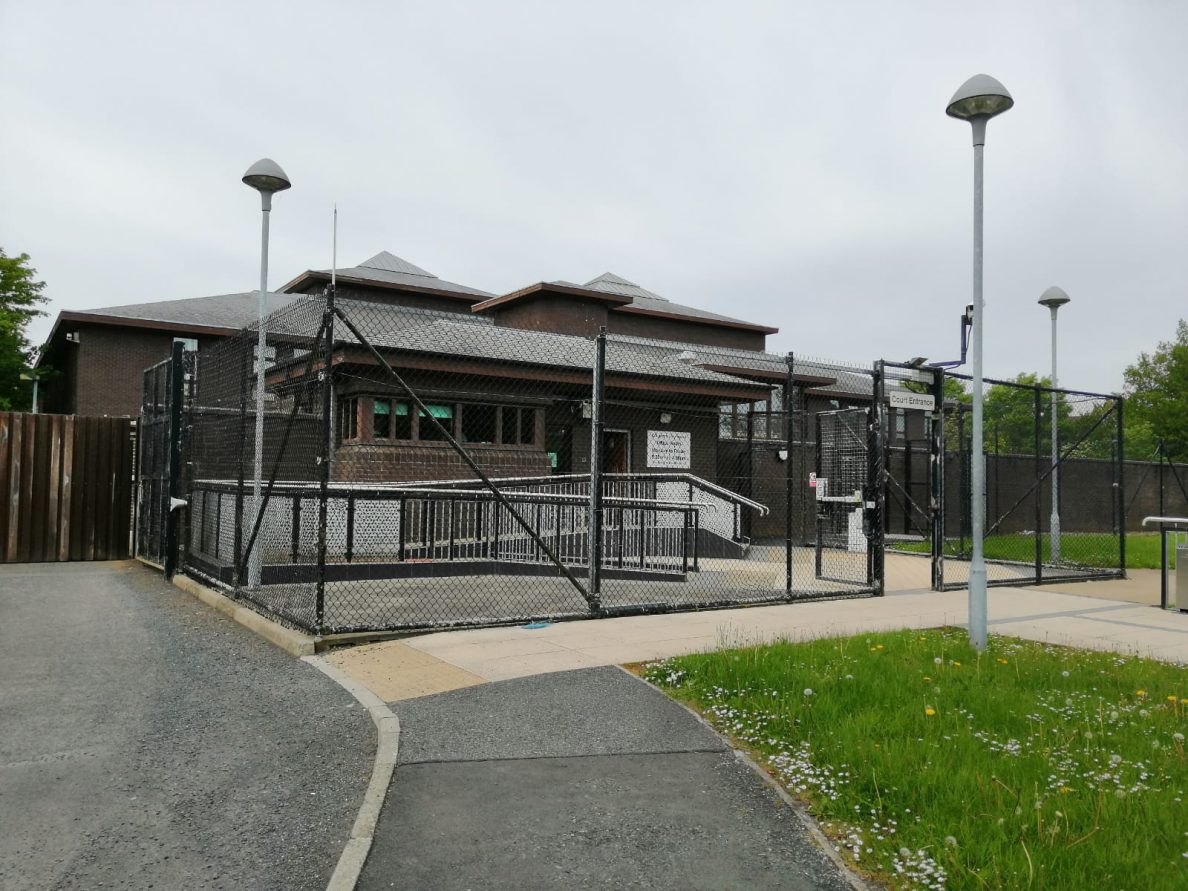 A Craigavon man accused of being in possession of a meat cleaver in a public place with intent to commit assault, has appeared in court.
It was heard that the 27-year-old is also alleged to have damaged a police cell van and attempted to burn down a shed.
Matthew McNally, of Drumellan Court, appeared charged with a number of offences at Craigavon Magistrates' Court on Wednesday.
The defendant stood accused of two counts of criminal damage, possessing an offensive weapon in a public place, possession of an offensive with intent to commit an indictable offence, attempted arson, common assault, three counts of common assault and possession of a Class C drug.
As the charges were read, it was heard the alleged offences all occurred on March 16.
McNally was accused of being in possession of a meat cleaver on Drumellan Court, Craigavon, with the intention of assault.
He is also alleged to have attempted to destroy a shed at an address on Drumellan Court using fire and to have damaged a window at another.
It was heard that the defendant also alleged to have caused damage to a cell van belonging to the PSNI and was found with diazepam on his person.
Standing in the dock, McNally confirmed that he understood the charges were against him.
A constable stated that she believed she could connect the defendant to the charges.
Defence counsel made no questions to the connection and did not mount a bail application at this point.
The case was adjourned until April 4 for an update.
Sign Up To Our Newsletter