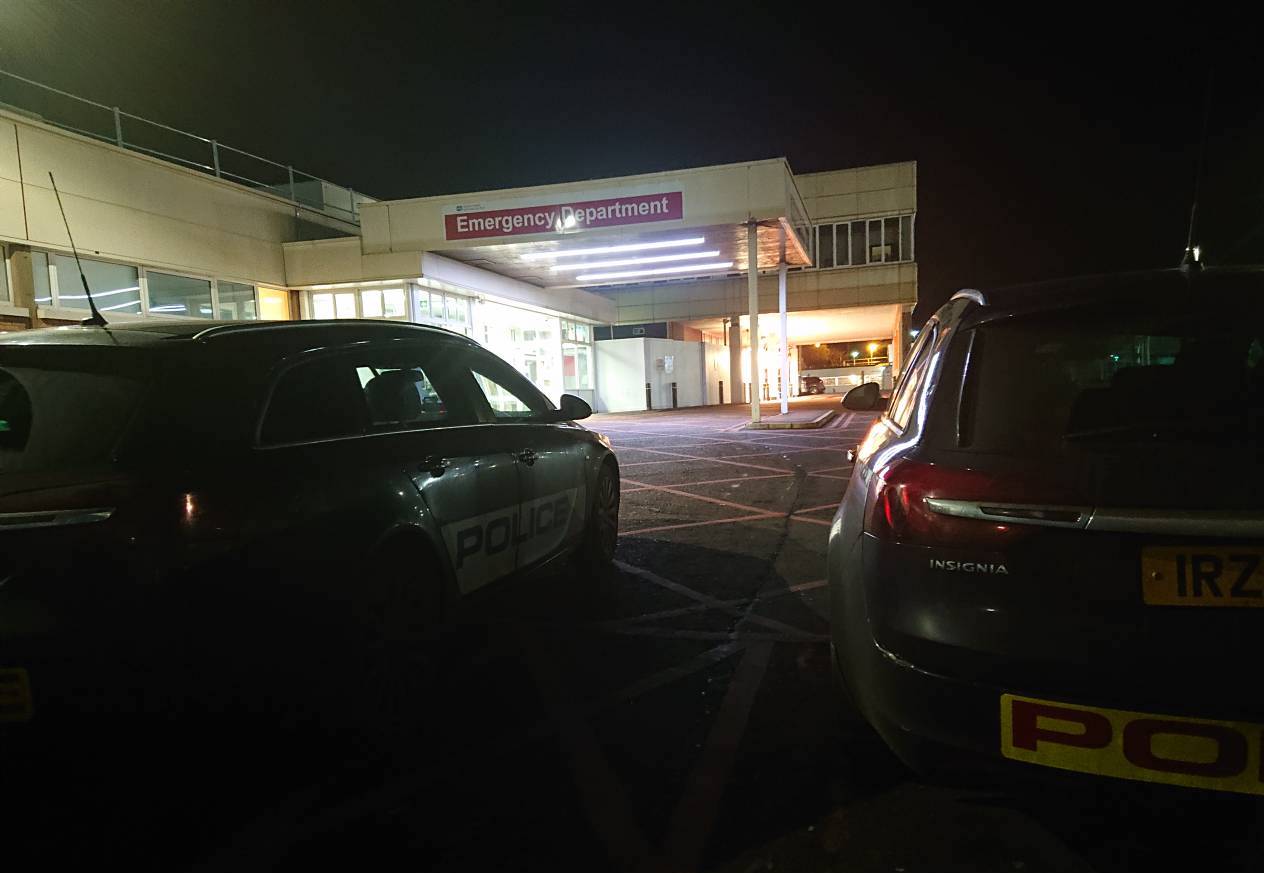 An Armagh man who was disorderly at Craigavon Area Hospital "in the midst of a pandemic" has been handed probation and community service.
The 36-year-old's counsel told court: "He is completely embarrassed that he behaved in this way towards people who have in the past saved his life."
Mark Fitzsimmons, of Messancy Place, appeared for sentencing on disorderly behaviour at Craigavon Magistrates', sitting at Lisburn.
Prosecution outlined that on March 23, at 8pm, police were called to assist ambulance crew at Craigavon Area Hospital after a male receiving treatment tried to jump out of an ambulance.
Officers arrived and handcuffed the male, who was identified as the defendant, and it was observed that he was unsteady on his feet.
He was escorted to a triage room but due to him attempting to choke himself with the handcuffs he had to be then taken to another room in the emergency department.
Fitzsimmons stated that he did not want to live, before behaving erratically shouting phrases such as "f****** ballbags".
The defendant was told to calm down and reminded that he was in a hospital but he continued and tried to spit on police officers and medical staff.
Prosecution commented that it was to be noted that this occurred at the start of the Covid crisis.
Defence counsel stated: "We have a very helpful and detailed report. It gives us the chance to reflect on the details of that night. Mr Fitzsimmons was totally unaware of what happened until he was told.
"He is completely embarrassed that he behaved in this way towards people who have in the past saved his life. He is embarrassed that he got into the state where he did not know where he was or what he was doing."
He added: "He has since sought counselling, he has moved out of the locality of Craigavon where people know his weakness and is trying in every effort to turn his life around."
District Judge Rosie Watters stated: "Mr Fitzsimmons, I should send you to prison today. In sobriety and with illegal substances you know this behaviour is unacceptable, especially in the midst of a pandemic.
"You are lucky it is only disorderly behaviour you are charged with. You were clearly in crisis but I am not sure that is really a good excuse. You do not have a terrible record but clearly you have some issues."
The defendant was sentenced to an enhanced combination order consisting of 100 hours community service and two years probation.
Sign Up To Our Newsletter