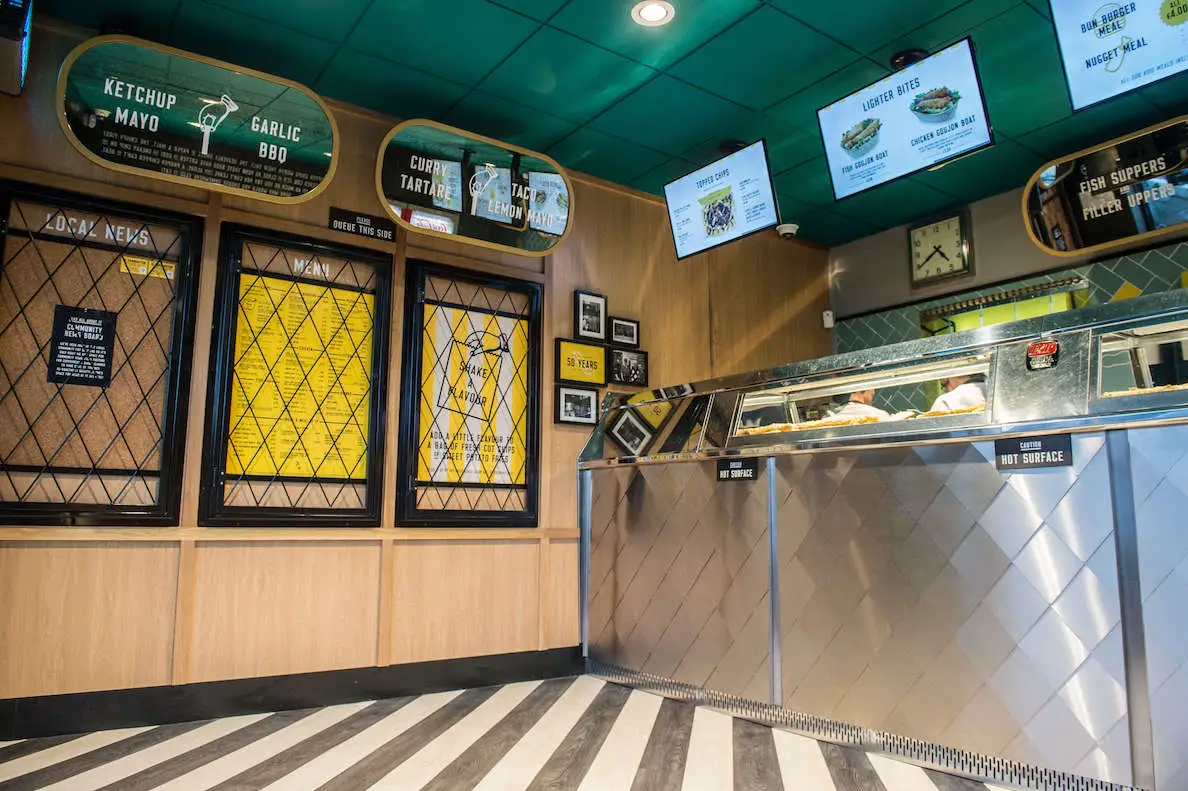 The latest fish and chip shop franchise 'Chipmongers' has set its sights on opening its fourth outlet in Northern Ireland in County Armagh.
Leading retailer Musgrave is behind the award-wining new kid on the block name and now has 10 outlets – with seven of these based in the Republic, including Dublin and Cork.
It was last year that Chipmongers arrived on the Northern Ireland fast food scene with a flourish and it boasts three here – at Lisburn, Limavady and Ballymena.
It promises a 'twist' on the traditional chippy and as part of its expansion plans aims to open in Craigavon.
The proposed location is next to the recently-opened Centra store and filling station at Lake Road.
Chipmongers is intending to become the tenant for the vacant unit within the development, which was constructed in March this year.
It was built with approval as a retail unit.
But now a change of use application has been made to Armagh City, Banbridge and Craigavon Borough Council to allow for a fast food outlet.
The application has now been publicly advertised.
Chipmongers is the latest fast food franchise and is proving a huge success, boasting "proper chipper chips", as well as great Irish burgers, fish and chip suppers, 'chipper nipper feasts' and delicious chicken meals.
The franchise also runs themed meals on a limited edition.
And one of the twists comes from the fact that people can add their choice of 'shake a flavour' salt to their meal – including cajun salt, spicy or chicken salt!
Chipmongers is undergoing major expansion north and south and has been looking for franchisees as part of those plans.
According to Chipmongers: "Franchisees that join the group benefit from an award-winning brand identity and store design that stands out from the crowd.
"At the heart of our brand is a passion for offering delicious, no-nonsense take away food that is a cut above the rest. That includes using fresher, better quality ingredients.
"We only use 100% Irish beef in our burgers. Our chicken is always fresh, never frozen, and pressure fried for a juicier bite. Our fish is freshly battered using our signature lighter batter recipe. We also keep things fresh with unique options, like our 'shake a flavour' chips and topped chips."
The proposals are out to public consultation and a decision expected in the next number of months.
It is just the latest taste treat on the way for Craigavon, with both Nando's and Five Guys now open at Rushmere.
Sign Up To Our Newsletter