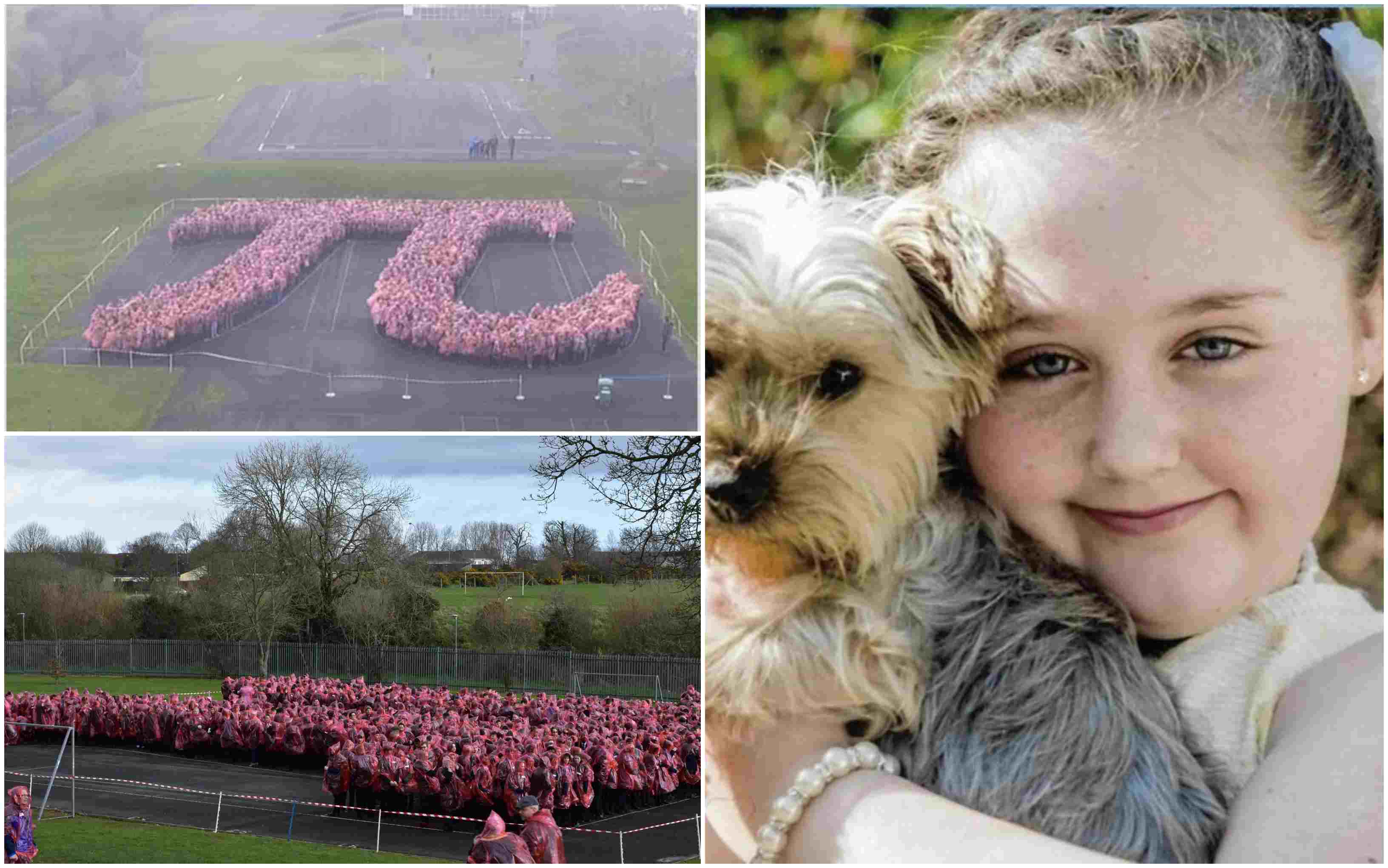 It's official! Lismore Comprehensive School have entered the Guinness Book of Records for achieving the largest human pi symbol.
The Craigavon school amassed a grand total 1,170 people on their grounds on March 14 – officially known as Pi Day.
The attempt was in memory of former student Maddy-Leigh Harbinson who passed away in February.
And it was held in partnership with Maddy Leigh's family to help raise awareness and money for Diabetes UK.
The previous record stood at 847 people – Lismore absolutely smashed it!
Posting on their official Facebook page, a jubilant spokesperson confirmed the fantastic result earlier today (Sunday).
"We have just received confirmation that our application to Guinness World Records has been successful," the School posted.
"Lismore Comprehensive are officially the 'Guinness World Record Title Holder' for the 'Worlds Largest Human Pi Symbol'.
"Thank you again to everyone who took part and to everyone who helped to organise, support and coordinate. #SuperProud
"We are also mindful that this World Record was in memory and honour of Maddy-Leigh Harbinson, a Year 8 student who passed away suddenly from our school community almost seven weeks ago. RIP Maddy-Leigh."
"Proceeds from money raised by our school community for our World Record was donated to Diabetes UK."
Once again, a fantastic result!
Sign Up To Our Newsletter