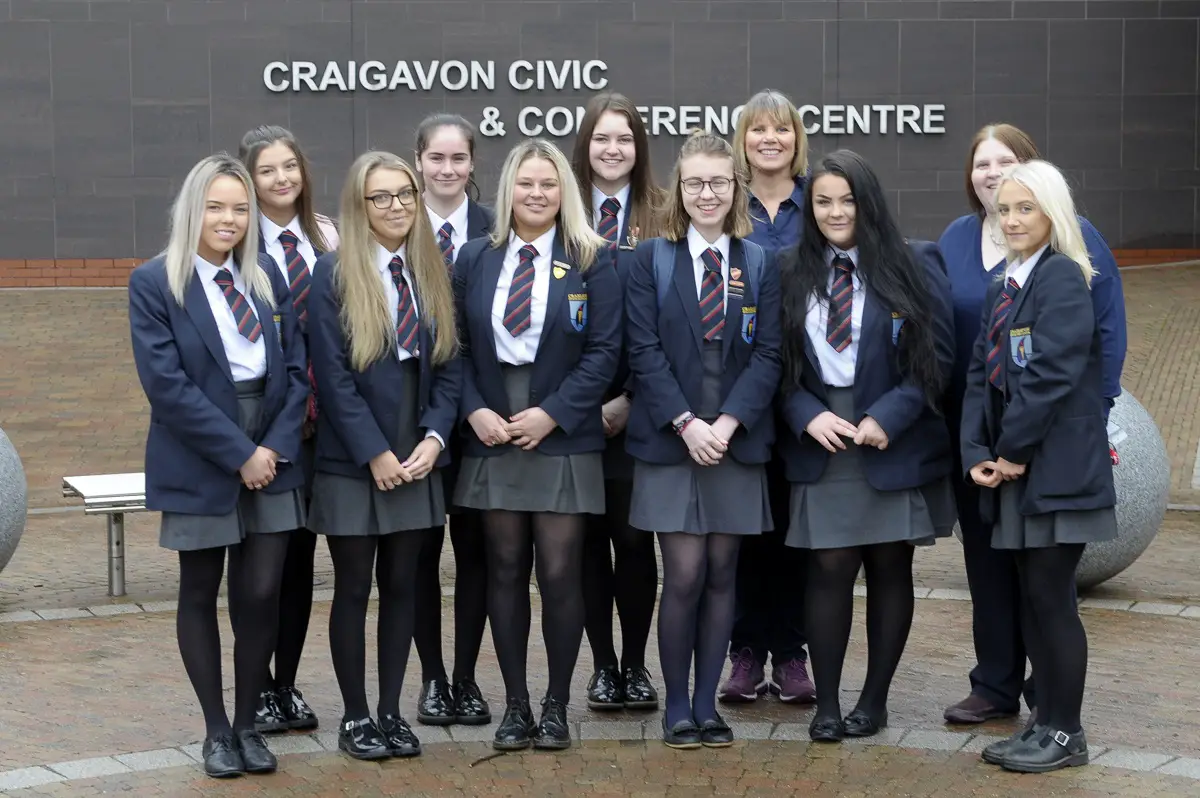 More than 100 students and guests from a variety of organisations and schools across the borough had the enviable opportunity to celebrate International Women's Day this year at a special event organised by Armagh City, Banbridge and Craigavon Borough Council.
Nuala McKeever, one of Northern Ireland's most well-known comediennes and actresses, compered the event.
This year's theme is 'Balance For Better' and calls for every aspect of society to share responsibility for driving a gender-balanced world.
With this theme in mind, an inspiring line up of women came together on Tuesday 5th March at Craigavon Civic and Conference Centre to discuss innovative ways in which gender equality can be advanced.
Taking to the stage were guest speakers, Keeva Murtagh from The Prince's Trust, Alison Matthews owner of VirtuAli Administrative Solutions, Inspector Rosemary Leech MBE from the Road Policing Development and Joan Burney Keatings MBE Chief Executive of Cinemagic.
The speakers illustrated the potential that exists all around us. Covering essential topics such as personal drive, ambition, dedication and a commitment to excellence, the audience was treated to an exclusive insight into how these women overcame obstacles to get to the top of their respective industries.
Lord Mayor of Armagh, Banbridge and Craigavon Councillor Julie Flaherty, who officially opened the event, said: "We are delighted to welcome such amazing female role models to our borough to hear how they have triumphed in their chosen career and managed to keep going amid struggles they encountered along the way.
"Our International Women's Day is all about inspiration and we hope our young people have come away feeling inspired and realise that they too can achieve great heights and success."
Since the inaugural event in 1911, all around the world, International Women's Day represents an opportunity to celebrate the achievements of women while calling for greater equality.
Sign Up To Our Newsletter