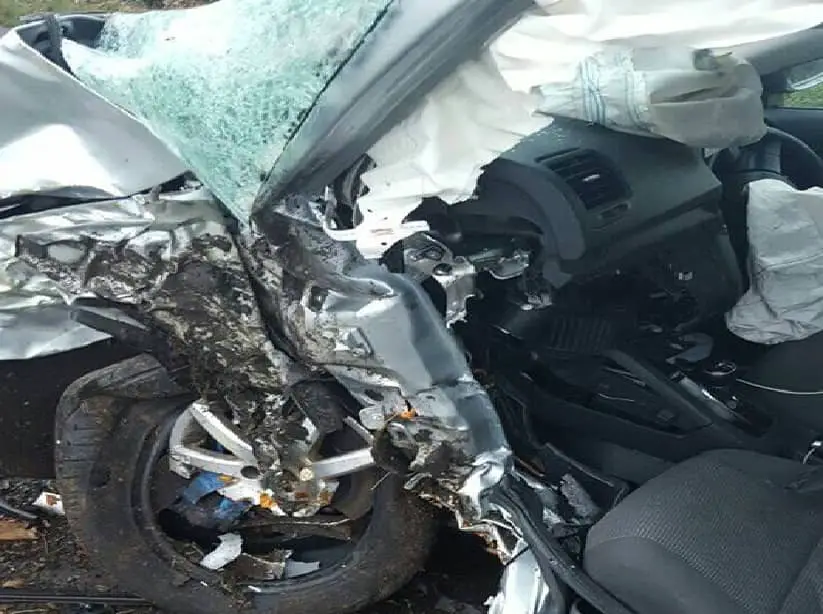 A driver was arrested on suspicion of driving whilst unfit after their car ended up a mangled mess following a crash on Sunday morning.
A passenger was also treated for injuries.
The PSNI Craigavon posted the horrific wreckage on their Facebook page with a message: "How did no one die? Flip, that was a bad one. That was horrific."
While the driver was arrested and initially charged, the police admitted, with injuries and forensics needed, there may be other offences to follow and that it's likely to be a protracted investigation.
The spokesperson added: "Thanks to another excellent shift by our NIFRS and NIAS colleagues, both the driver and passenger are still alive.
"Folks the roads can be deadly. No matter how well you think you know them, no matter how good a driver you think you are. Don't drive to the limit. Drive within your own limits.
"We don't know for certain whether this driver was over the limit yet, but regardless, something went seriously wrong here. Stay safe on our roads."
Read more news:
Scam artists 'pretending to be homeless' in Armagh
Co Armagh man makes semi-final of Ninja Warrior UK
Thieves steal 20 cattle from farmer (62) in hospital with pneumonia
Owners distraught after personalised vintage tractor stolen from Armagh farm
Boy, 5, remains in critical condition after being struck by car on Thursday
Co Armagh woman's brilliant cover of James Arthur's 'Say You Won't Let Go'
Death of boy, 11, may have died because of lack of senior A&E staff
Cattle, including eleven bulls, stolen in two south Armagh farm thefts
Child fighting for his life after being struck by car in residential area
Sign Up To Our Newsletter