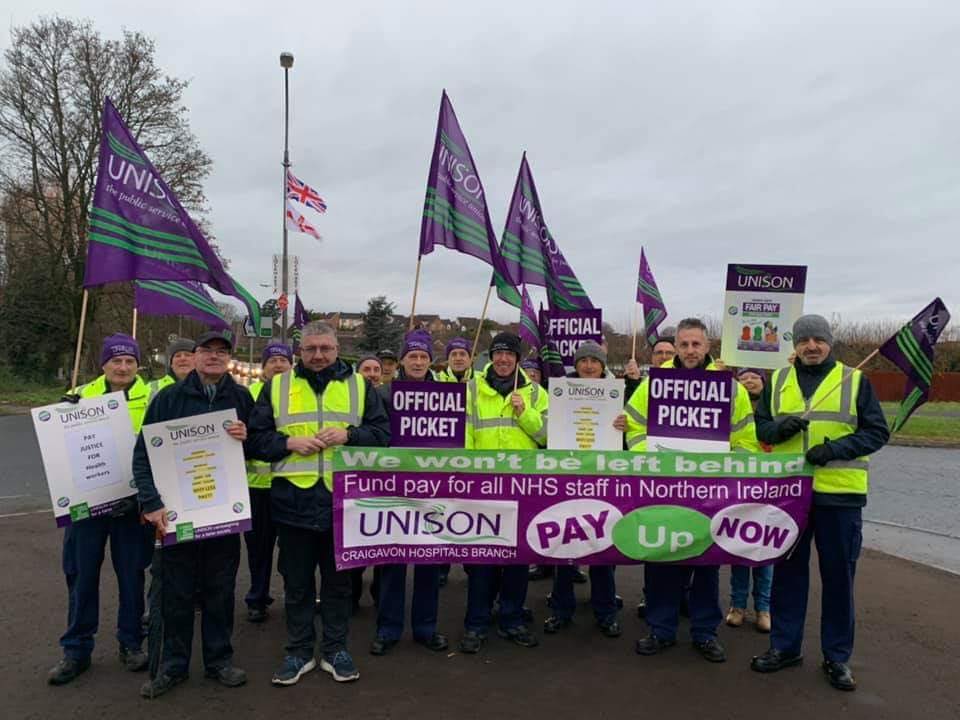 Health workers at Craigavon Area Hospital – and indeed right across Northern Ireland – are staging industrial action in protest against pay and staffing levels.
Last month, Northern Ireland's nurses voted to go on strike, with members of Unison – the largest health union – agreeing to the action just days later.
The pay dispute goes back years but in 2017, Westminster agreed a pay deal that guaranteed an increase over three years for NHS workers.
However, with health a devolved issue in Northern Ireland, that deal hit a road block, given Stormont's collapse earlier that year. No functioning executive meant no implemented pay increase.
Talks have been ongoing between the health unions and the Department of Health but the impasse remains, which has led to this industrial action.
Issuing a statement earlier this week the Department of Health statement said its "offer of an independent conciliation process on this dispute stands".
"As we have been saying for some time, we simply don't have the money or authority to resolve this impasse, and we strongly believe that patients should not be the ones to suffer because of that.
"The serious disruption to services this week is extremely distressing. For the reasons stated, avoiding this disruption is out of our hands. Like our Trust colleagues we would still wish to apologise to everyone affected.
"These decisions have regrettably been taken by Trusts on strictly operational grounds due to the level of disruption planned."
Some health workers began their first phase of industrial action on November 25. That will end on December 18, with a second phase of action running until March 2020.
Some of the action includes: Not working overtime on days of industrial action; Not working unpaid hours; and not completing paperwork other than individual patient records.
Sign Up To Our Newsletter