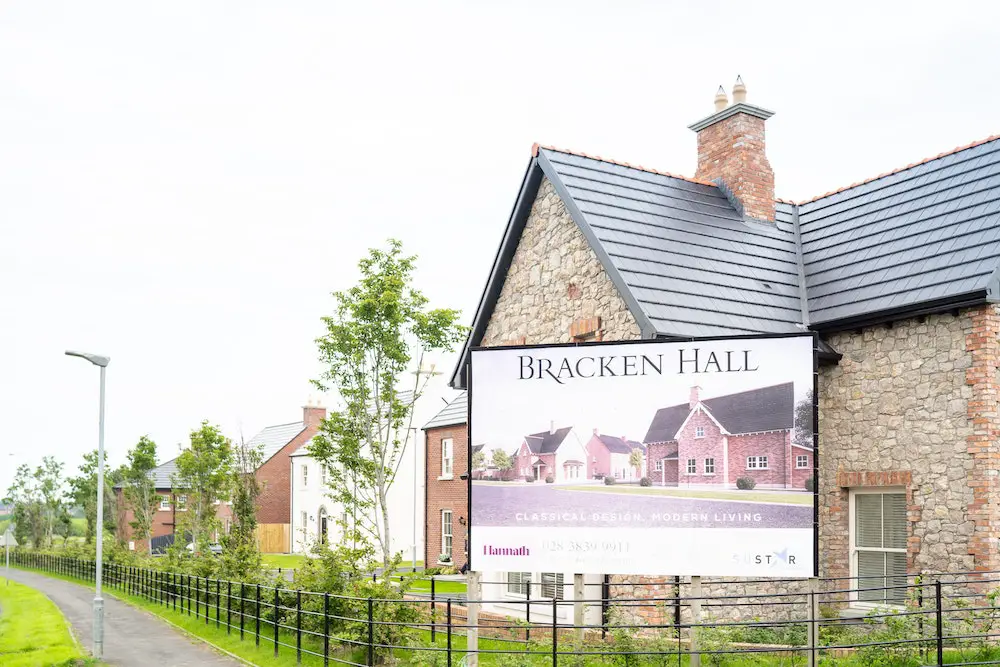 Planners have rubber-stamped the approval for the construction of 500 new homes – which the developer estimates to be in excess of £60 million – in Craigavon.
The application, submitted back in August 2017, for the major housing development on Lisnisky Lane – which is situated to the rear of Craigavon Hospital – was given the go-ahead by Council planners on Wednesday night.
Bracken Hall, a gateway development of 22 homes at the front of the site has been built out already (main image) and sets the tone for the design of the family homes which will be provided to meet, what the applicant 'Sustar Ltd' says is, "a growing need in the area".
The scheme also incorporates a creche facility and a children's play area.
However, as it is only outline planning permission, Sustar will still have to develop a full proposal – providing further information on house types and design, among other – which would also have to be consulted upon on the same way.
Speaking at last night's planning meeting SDLP Councillor Joe Nelson said the lands were already zoned for housing and that "these proposals are for very high quality development".
"This fits in with the singular concept of Craigavon and will be a great boost to the local economy with development costs of over £60 million.
"I understand the concerns around traffic but I trust the DfI engineers have done their job and I commend the developer and the team working on this proposal as they have clearly worked hard to come up with this excellent proposal."
DUP Councillor Margaret Tinsley spoke out on the congestion issue raised by local residents.
"Prior to COVID, traffic was queued back from roundabout 8 to roundabout 6 already so how will these roads cope with potentially another 1,500 cars," she asked.
"Any improvement the Department for Infrastructure (DfI) are to make to the roads need to be in place now, not when the houses are built.
"I am not against these new homes totally I just want to ensure these traffic problems do not escalate further."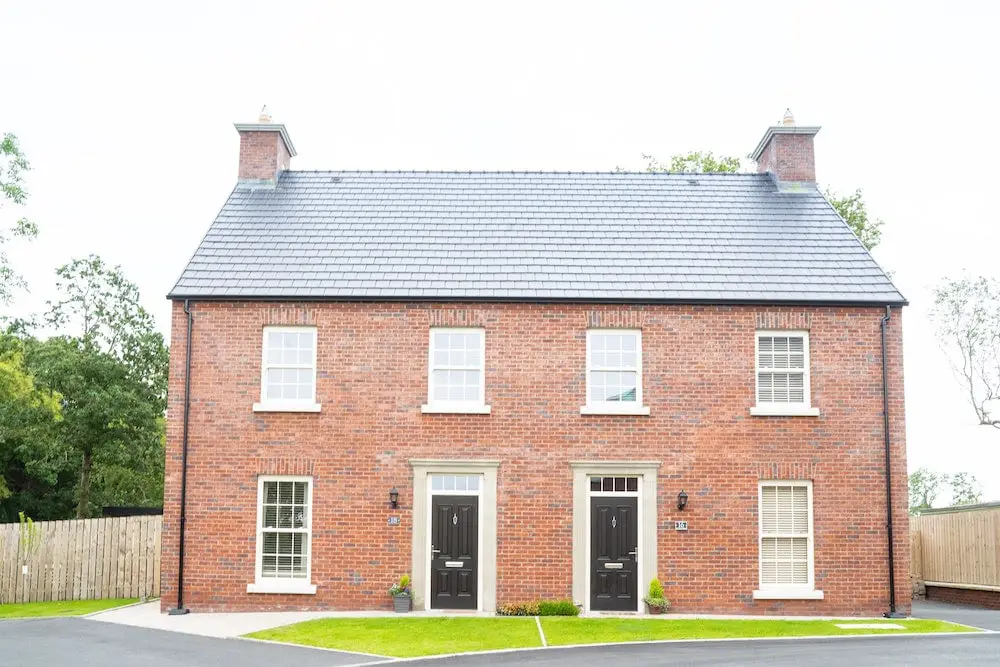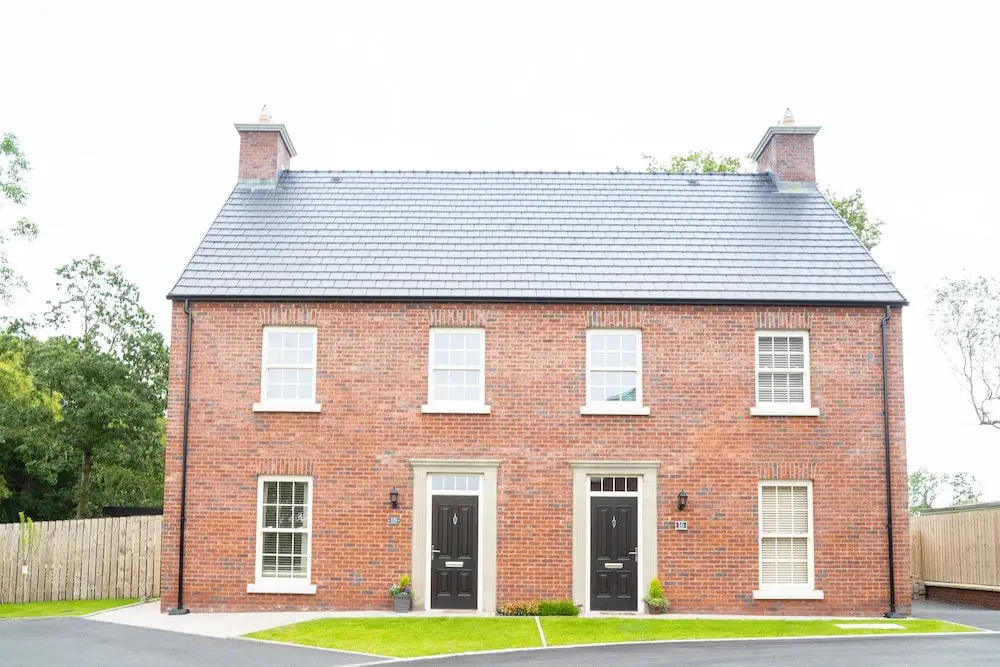 DUP Alderman Sydney Anderson added: "As the development is being built I would like to think Road Service would take on board the need to develop the road network as well."
Sinn Fein's Garath Keating said the issue around traffic was not the developer's fault.
"If you are going to use traffic problems as a reason to refuse this application it would be very prejudicial on availability of new housing," he said.
Speaking on behalf of Sustar, development consultant Michael Hannath welcomed the decision saying it "will be very significant for the local area and economy".
"Demand for new homes in this location remains very healthy and our agents have already received direct expressions of interest from over 100 parties for future housing in the next phases since the first phase at Bracken Hall was completed," Mr Hannath added.
There have been 17 letters of objection – some repeat correspondence from the same individual – and one letter of support submitted to council.
Concerns centred around the increased housing adding to an already congested stretch of road between the Lisnisky Lane roundabout and the hospital roundabout and heading into town.
Mr Hannath commented that numerous consultations with DfI Roads over the past three years have informed the proposals and detailed design considerations have been integrated in order to address these concerns.
The current proposal includes the widening of Lisnisky Lane at the approach to roundabout 7. There will be a flare lane added at the bottom of Lisnisky Lane for traffic turning left towards town which should reduce the traffic backing up in this area and permit traffic flow coming down Lisnisky Lane to go around the roundabout and head out of town.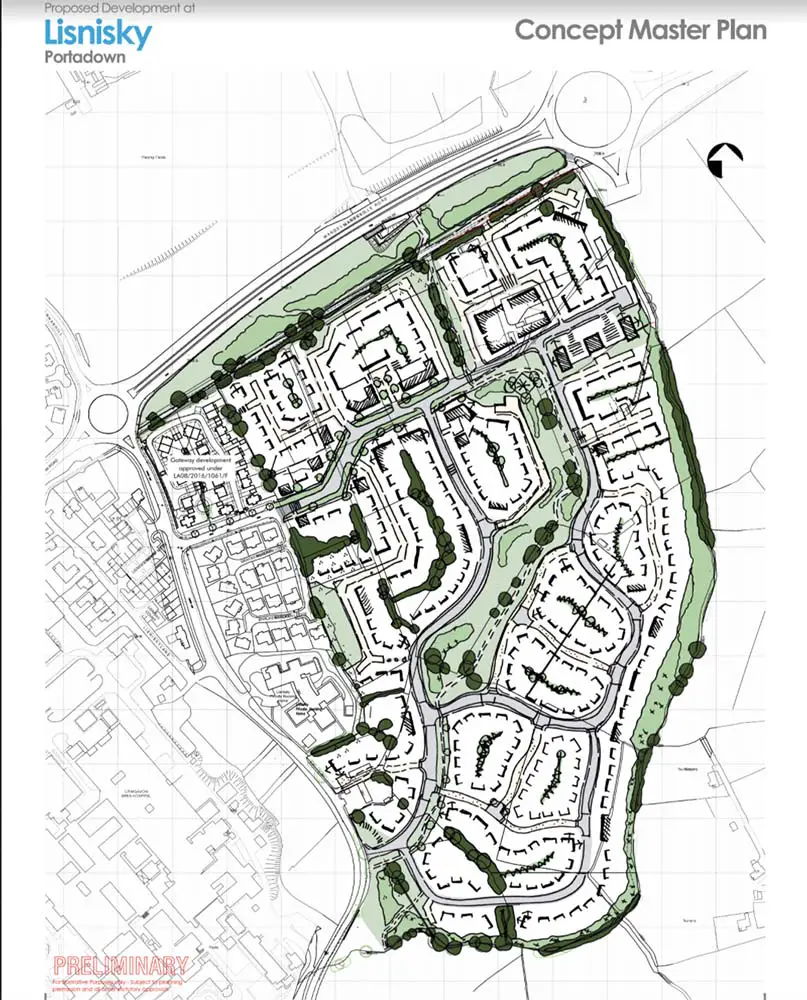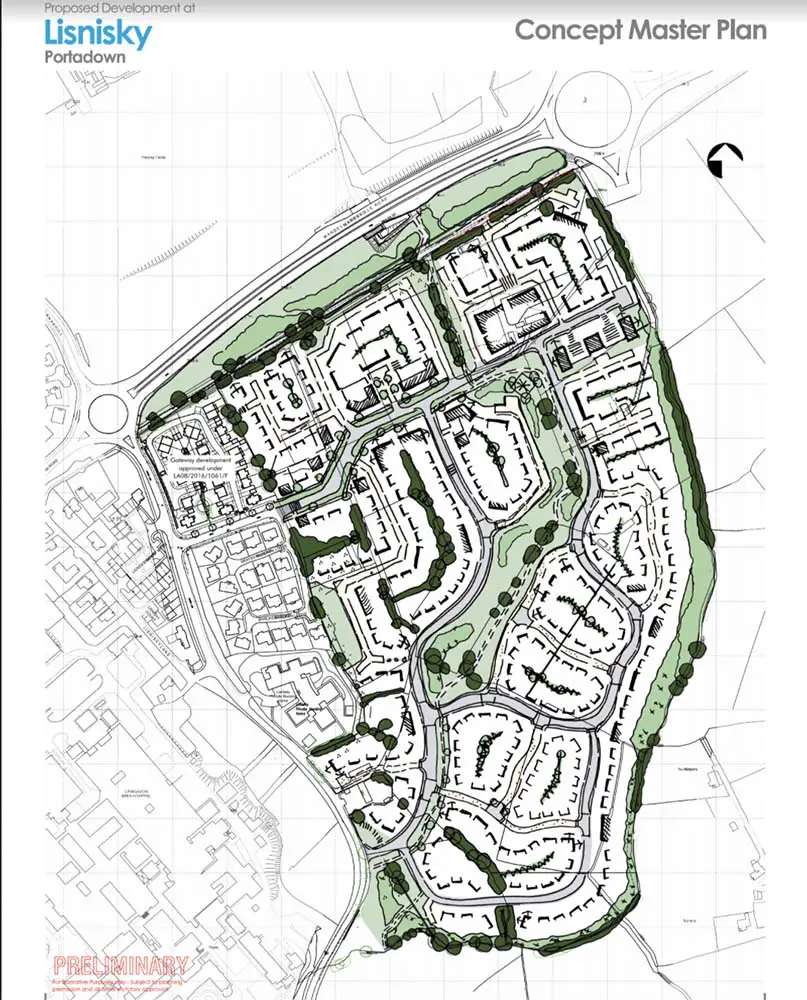 On the economic impact, Mr Hannath added: "[This development] will generate employment and jobs across a
variety of disciplines; construction jobs, both skilled and unskilled as well as jobs in the materials supply and marketing sectors.
"In total the development costs of this housing scheme are estimated to be in excess of £60 million at present day costs with a consequential inflow of benefits both financial and social into the local and wider economies."
The developers will now work with the council's planning team and DfI Roads to bring forward detailed proposals for the final design stage of the development, which is proposed to take place over phases and has an expected timeframe of 10-15 years.
"This proposal will bring very significant investment to our local economy at a time when it could do with an injection of positive news," concluded Mr Hannath.
Sign Up To Our Newsletter