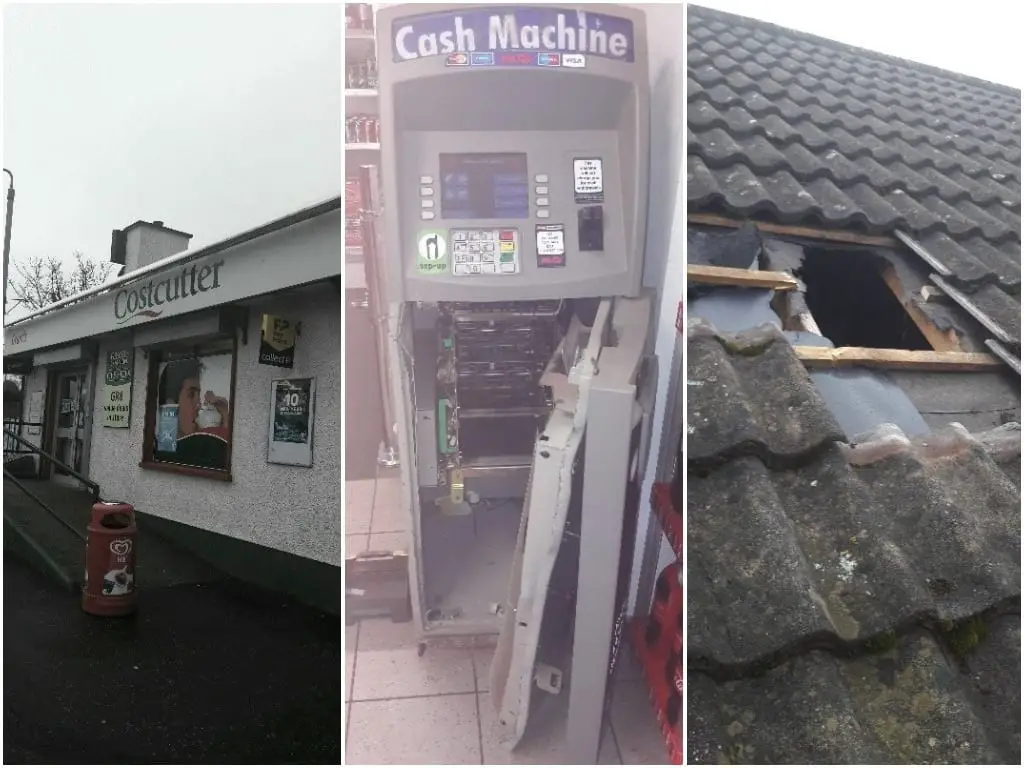 Garage and shops owners have been warned to be vigilant against a current crime trend – with a particular emphasis on ATMs.
Police in the Armagh, Banbridge and Craigavon district said there has been a surge of related incidents, which they describe as a trend.
A PSNI spokesperson said: "Over the past few nights, other districts have experienced a spate of break ins at petrol stations and small shops.
"The MO for these has often been breaking in through the roof, bypassing or over riding security systems, and trying to steal ATMs or break into the safe.
"Last night it got particularly close to home for us when both Aghalee and Crumlin were hit."
Police say if you are the owner of a shop or petrol station then there are several steps you should take immediately:
1) Review your store security. Have you got an alarm you don't set? An unset alarm is like a chocolate teapot. Do you have CCTV cameras? Do they record? Does it back up to somewhere off site so that a hard drive can't simply be taken away? What about the quality of it? If it's like one of the first mobile phone cameras, and it doesn't have night vision, it's not much use to us when it comes to identifying anyone. This isn't 24. We don't "send it to the lab" to get it magically enhanced.
2) Speak to anyone who lives nearby. Make sure they know to phone US immediately if they see suspicious activity around your premises, especially at night. There is no point in them thinking about it, leaving it until morning, and then telling you, if in that time a hole has been cut in your roof and your ATM stolen. We need to know AT THE TIME! 999 for a crime in progress, 101 for any other suspicious activity.
The spokesperson continued: "If you are a neighbour to any commercial premises, keep an eye out.
"Suspects will have equipment with them so will either have to park nearby, or walk in carrying a lot of stuff.
"It's been happening in the wee small hours, so if you hear or see anything over night, don't ignore it! Phone us! If you hear what sounds like workmen overnight, again- don't ignore that.
"If we catch people red handed, they don't need to know where that phone call came from. In fact they don't even need to know we got a phone call."
Sign Up To Our Newsletter