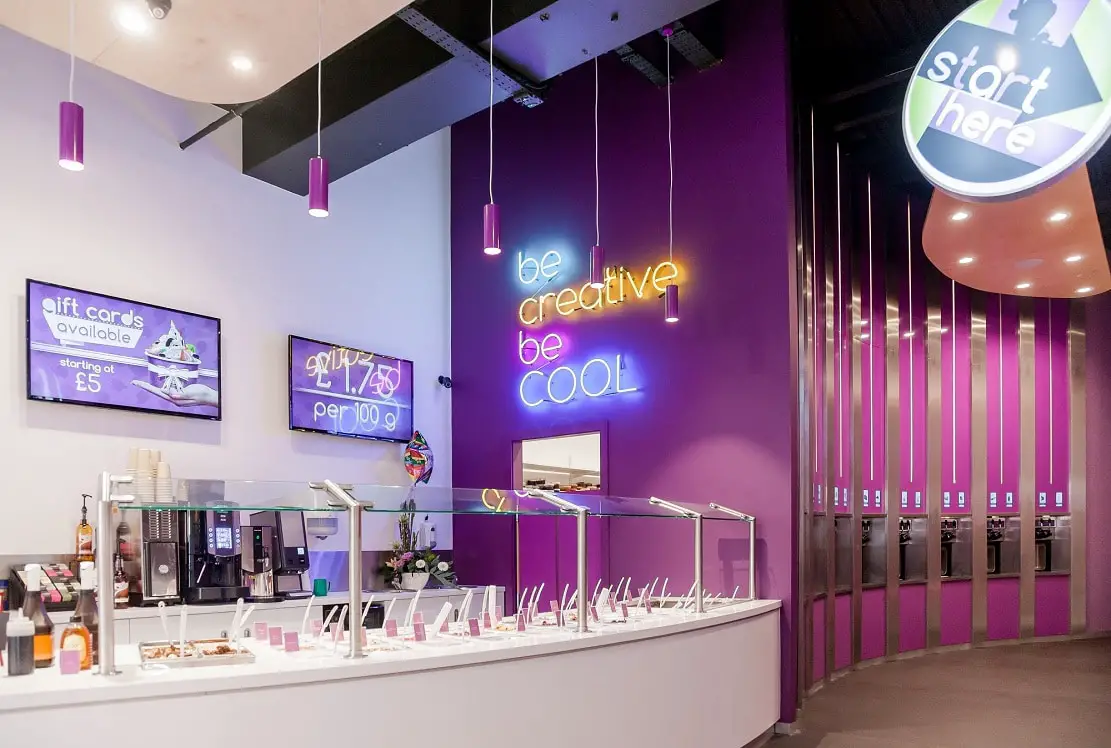 Ten new jobs are being created with the opening of a new self-serve frozen yogurt store in Rushmere Shopping Centre.
Spoon Street will open this Friday, August 6 for eat-in, takeaway and home delivery and will be the fifth branch in Northern Ireland.
Customers can pour their own 'froyo' from a selection of 16 flavours and 45 toppings.
All tastes are catered for, with gluten-free, sugar-free, nut-free, vegan-friendly, vegetarian, low-fat and fat-free options on offer.
The Spoon Street brand was acquired by the Newry-based owner of restaurant chain Eddie Rockets, Justin Ward, in 2019.
Mr Ward said Rushmere Shopping Centre was the next stop in a new plan for growth.
"With four longstanding, successful outlets behind us, we're already looking forward to growing our footprint further across the island as we look to restart growth plans paused as a result of the pandemic," he said.
"Rushmere is a major milestone in this strategy and we can't wait to reveal more details of new locations in the months ahead."
Centre manager Martin Walsh said Rushmere was keen to add to its mix of retail stores and big brand names with a "fresh focus on hospitality" and was thrilled that Spoon Street had chosen the centre as part of its expansion plans.
Sign Up To Our Newsletter