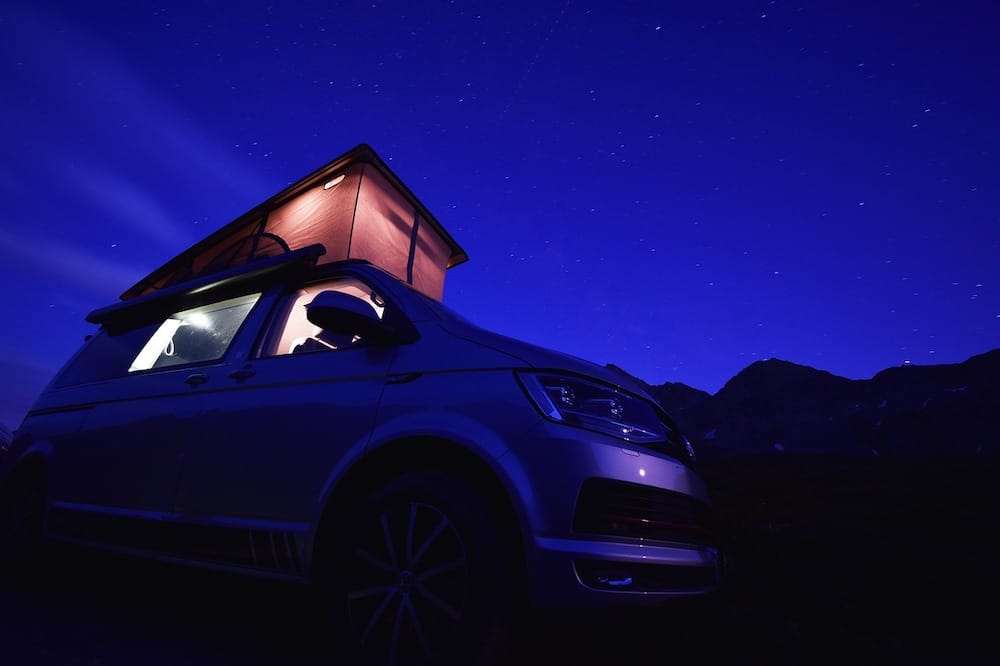 Motorhome owners are bypassing the borough in favour of other areas because of a lack of facilities to park up for the night.
And more must be done to accommodate them and attract 'holiday at home' enthusiasts given the current circumstances.
DUP Councillor Lavelle McIlwrath insisted additional facilities should be provided – even if on a temporary basis – to allow visitors in motorhomes to enjoy a staycation here.
At the same time, however, he also said Armagh City, Banbridge and Craigavon Borough Council should not take its eye off the ball when it comes to ensuring the hotel sector is also well catered for.
He made his comments during a remote meeting of the council's economic committee which focussed on recovery and tourism too.
During the course of the debate, it was revealed that a major strategy honing in on accommodation needs of all type and in all parts of the borough was to be prepared.
And it is expected to be brought back to the committee in "three or four months" time for consideration, according to Brian Johnston, the council's head of tourism, arts and culture.
Councillor McIlwrath said the council needed to remain focussed on accommodation provision; although "we're in tough economic times and we don't know where we are going with it all", he added, they had to look at four-star facility hotel accommodation for bed nights this year, with so many staying at home.
"I feel it's something we don't need to lose sight of and must keep on the agenda and keep working at it," he said.
Councillor McIlwrath said there was a need for "that type of facility" in the borough council area.
He stated: "We have the visitor attractions and day trippers, it's just getting them to stay."
At the "other end of the spectrum", Councillor McIlwrath said more must be done in terms of "providing the best facilities possible for motorhomes".
He said he had been lobbied by owners who were looking facilities where they could "pull in at night at parks".
The councillor – who went so far as describing Loughgall Country Park as "ideal" for such a site – added: "The country seems to be coming down with motorhomes at the minute."
Sinn Fein Councillor Garath Keating was in agreement in terms of more facilities.
As a caravan owner, he said "getting anywhere, particularly this year, is difficult, but even in previous years".
He added: "There is such a demand out there for staycation type things and for glamping pods and for that sort of spectrum of accommodation for driving footfall, getting people into the borough.
"I was wondering is it possible for us to develop more of a comprehensive investment strategy around that, in trying to attract that type of tourism?"
Councillor Keating also enquired if there was a way in terms of "charging non-ratepayers in this borough a higher price for those type of facilities".
He described facilities such as those at Gosford Forest Park and Kinnego Marina as being "very, very attractively priced" and added: "I think there's an opportunity there for people who are coming into the borough from outside that we could probably increase the price point in some of those accommodation places to make them perform a little bit better, but at the same time obviously not double-taxing our own citizens who use them."
Head of tourism Brian Johnston said that price points was something they were looking at in terms of the current financial situation across the board.
"We need to look at making things more commercially sustainable," he agreed, and said the issue of "lower prices for local people" was something that they could take note of and follow up.
Mr Johnston also accepted that councillors will have in the past been "underwhelmed with our success to date in terms of getting new hotels in".
But he accepted: "It is something we have to do and particularly if our Game of Thrones progresses it's imperative we get some more accommodation, particularly around the Banbridge area.
"If we don't the income will be generated from places like Belfast and Dublin.
"We still need the private sector to make the investment.
"There is still a couple of companies looking to invest and we were in contact with one recently. People are still a bit tentative but we haven't yet dropped that ball.
"We know we need to go forward and if we're going to grow as a destination we need to grow that sector."
However, in terms of performance of that said sector at present, Mr Johnston said it clearly had been badly hit by Covid-19.
He pointed out that "some of the hotels are still struggling to get back on their feet", but he believed that "that market will re-emerge".
During the course of the meeting he also took time to praise the work which had been done by the Seagoe Hotel in Portadown and the Belmont Hotel in Banbridge to achieve four-star status.
And he promised that the council would work with those who are "finding it tough" to "help get them back on their feet as much as we can help".
On the issue of motorhomes, he said there has been "a huge lobby in terms of infrastructure", going on to explain that "places like Ards and North Down have put a lot of the infrastructure in place to cater for that type of market".
"It is something we can pick up and have a look at," said Mr Johnston.
In terms of the point on wider investment, he added: "The world is changing and the markets are changing and the way people consume is changing, so we do need to be responsive to that."
He said that could be looking at more caravan accommodation or temporary installations, for instance, while at Gosford he pointed to plans for "accommodation pods".
Mr Johnston suggested that he bring back a report "in the next three or four months in terms of the wider accommodation piece".
Sign Up To Our Newsletter