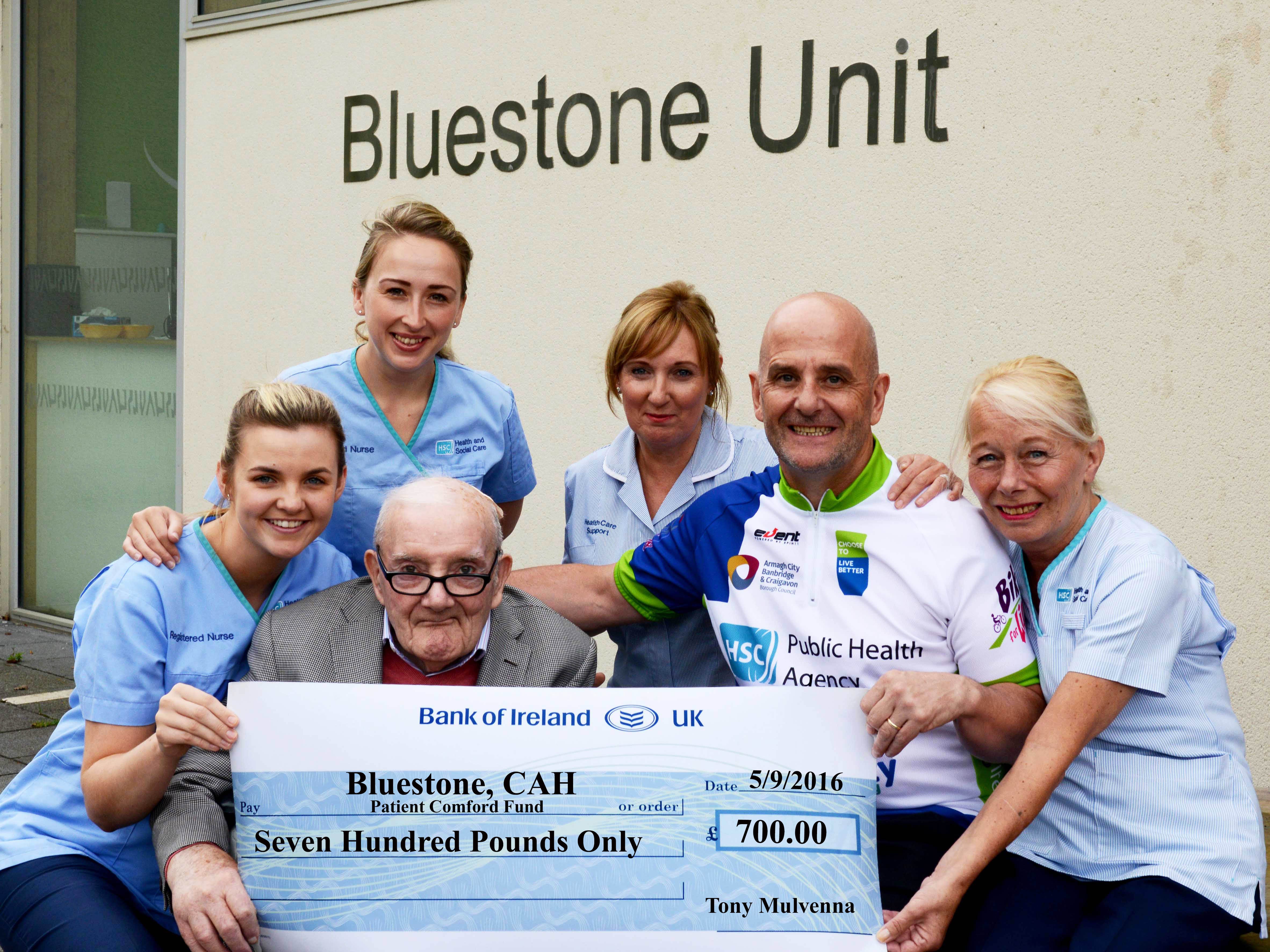 Tony Mulvenna and his father Joe recently visited the Bluestone Unit at Craigavon Area Hospital to present their donation to the patient comfort fund.
Tony's father spent some time in the Willow ward at Bluestone.
And, as a way to say 'thank-you' to the staff for their exceptional care, Tony, who recently had knee replacement surgery, took part in the ABC Sportive 100k cycle and raised a total of £700.
The staff at the Bluestone Unit would like to thank Tony and his father for their very kind donation and to everyone who got involved with the fundraising.
Read more news:
Contractors soon to be sought for new state-of-the-art Armagh college
Five Newry Pride committee members beaten in vicious assault over the weekend
Lithuanian residents say they won't be leaving following gun attack on home
Newry Road sewage work to continue for THREE more weeks
Security alert in place just a few hundred yards from Craigavon hospital
Council to clamp down on dog attacks and irresponsible owners with new control orders
Sign Up To Our Newsletter