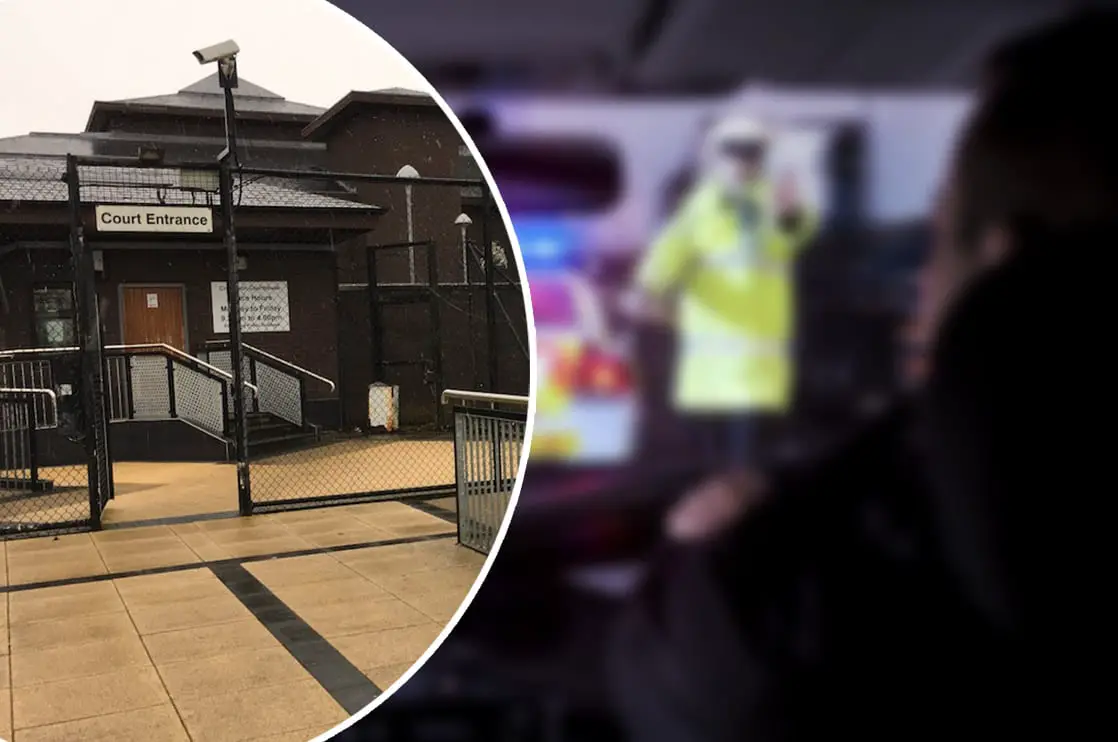 A Portadown man who according to a judge did everything in his power to make the lives of police officers difficult must wait until the new year to learn his fate.
Court heard that the 31-year-old danced and sang in custody, refusing to submit to breath tests while also directing homophobic remarks at officers.
Joseph Jason Creaney, of Woodside Green, pleaded guilty to failing to provide a preliminary breath specimen, obstructing police, driving when unfit and failing to provide an evidential breath specimen at Craigavon Magistrates' on Friday.
Court heard that on November 4, at around 3am, police spotted a suspected drink driver on CCTV in a Vauxhall Zafira in the Portadown area.
Officers found the vehicle being driven on Obin Street in the town. They watched as the car swerved over the road.
The defendant was stopped and spoken to and police noted that his eyes were glazed and his speech slurred.
Creaney gave officers an incorrect name on several occasions and refused to take a preliminary breath test.
Court heard that at one stage the defendant attempted to run off and had to be restrained with handcuffs.
Creaney was taken to Lurgan Custody Suite and a search was conducted during which 1.16g of cannabis resin was found in his right trouser pocket.
The court heard that the defendant told the police: "All of this over a bit of dope. I have been strip searched for a bit of dope."
At around 4.30am Creaney then refused to provide an evidential breath sample, instead, dancing and singing "no" in custody.
Court heard that the defendant also made personal comments towards officers, some of which were revealed to have been homophobic in nature.
Defence barrister David McKeown commented that Creaney had been "ignorant to the law" through his actions.
District Judge Bernie Kelly stated: "He thought he knew it all, throwing himself about dancing in custody.
"I am going to need a presentence report. He has taken it upon himself to do everything in his power to make the police officers' lives difficult."
She warned him: "Behave yourself over Christmas – I don't like this sort of behaviour a single bit."
The case will return for sentencing on January 11, next year.
Sign Up To Our Newsletter